The donation from The Sheri and Les Biller Family Foundation will go toward scalable digital evaluation, research support and a training program aimed at expanding access to supportive care for cancer patients at City of Hope and nationwide
City of Hope has received a $10 million gift from The Sheri and Les Biller Family Foundation. The partnership between City of Hope and The Biller Foundation will support City of Hope's efforts to expand patient access to its evidence-based supportive care medicine offerings across its cancer care system and to advocate for establishing supportive care as a standard best practice for cancer care in the United States.
Beginning at intake, City of Hope's supportive care program provides cancer patients with comprehensive physical, psychological, social and practical support services, including care navigation; survivorship programs; specialists in cancer and aging; psychological and spiritual counseling; pain management; integrative medicine such as yoga, massage and meditation; and more — all with a focus on maximizing patient and family strengths, quality of life and the ability to best engage in their treatment journey and beyond.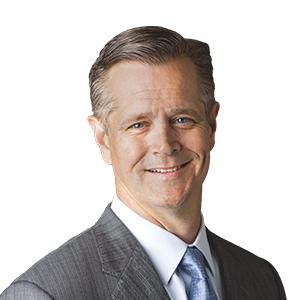 "Cancer diagnoses and treatments bring tremendous stress to families, with challenges that are uniquely personal. Providing patients with access to supportive care programs has a direct impact on their treatment outcomes and our ability to deliver value-based care. It results in a reduction in inpatient stays, hospital readmissions and ICU stays and an improved quality of life and patient satisfaction," said Robert W. Stone, City of Hope's president and chief executive officer and the Helen and Morgan Chu Chief Executive Officer Distinguished Chair. "We are grateful for the ongoing and generous support and partnership of The Sheri and Les Biller Family Foundation. Together, our vision is to lead the way in expanding supportive care programs to cancer patients and their families early in their road to recovery — no matter where they live, or where they receive care."
"City of Hope was there for me emotionally, spiritually and physically," said Alex Tung, 46, who was treated for acute myeloid leukemia in 2014. "When I got to City of Hope, half of the treatment was the physical: the medical — the machines, the drugs and all that. The other half was a very holistic or spiritual process. Supportive care at City of Hope was holistic with an 'H,' and holistic with a 'W,' like whole."
As a leader in the field, the Department of Supportive Care Medicine at City of Hope was the first in the United States to fully integrate across supportive care specialties and into the patient's clinical care and is one of the largest programs of its kind today. City of Hope's evidence-based supportive care model has been outlined at academic meetings and in textbooks as exemplary; yet, despite its proven benefits, supportive care programs are not currently widely available at cancer centers and hospitals around the country.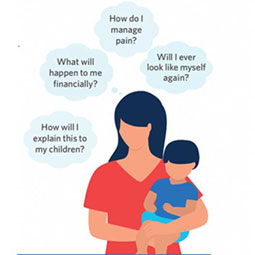 Learn more about supportive care at City of Hope.
The global COVID-19 pandemic exacerbated the need for supportive care medicine, telehealth and home-based care, particularly for immunocompromised patients. City of Hope has heard the call of patients and providers and is working to train experts and expand access to evidence-based supportive care programs.
"It's a place where you can go and feel comfortable and feel seen and heard, because as much as your family and your friends love you, they haven't experienced what you've been going through," said Lisa Dunbar, 62, who has been treated at City of Hope twice: for breast cancer in 2013 and multiple myeloma in 2018. "I've taken art classes through them that were fantastic. I've gotten massage therapy.…Just meeting people — we all had different diagnoses, but we were in there together and talking and laughing and doing art."
The gift supports two focus areas: (1) bolster City of Hope's efforts to train providers in delivery of supportive care, drive research to inform care guidelines and develop digital, scalable evaluation tools that can be easily adapted by other health care providers; and (2) expand supportive care by convening and educating stakeholders including patients, policymakers, insurance companies and health care providers on the importance of establishing supportive care programs as a standard practice for cancer and other life-threatening conditions.
"Our shared belief at The Sheri and Les Biller Family Foundation and at City of Hope is that supportive care should be an essential part of cancer care for every patient and family. Having lost two close friends — women I referred to as sisters — to breast cancer, I've seen firsthand the immense toll that cancer takes on patients and their loved ones, and I have come to understand the relief that truly integrated and meaningful supportive care can provide," said Biller Foundation President Sheri Biller. "Our aim is to leverage the power of our partnership with City of Hope to propel and advance supportive care medicine in oncology for all cancer patients. With scalable care models and training, this gift will amplify over time, expanding access to the best supportive care programs to cancer patients who have otherwise often faced racial, gender, age, economic and geographical barriers."
Because more than half of all cancer patients and nearly 70% of cancer survivors are older than 65, City of Hope has focused on leading the national effort to improve cancer and aging care with personalized treatment based on the individual's age. 
"Older populations, people of color, and economically disadvantaged communities face unique burdens and barriers to cancer care. Supportive care programs can level the playing field in health equity, giving all patients the care they deserve," said Edward Kim, M.D., professor of clinical oncology and physician-in-chief at City of Hope Orange County. "We work with patients and their loved ones, from the very beginning, to understand their greatest concerns and challenges. Then we tailor our support to meet the specific needs of patients and family members at every step along the way."
Expanding access to City of Hope's supportive care medicine will encompass patients in the organization's recently acquired Cancer Treatment Centers of America sites, contributing to City of Hope's goal of democratizing cancer care and extending world-class care to more patients, families and communities.
Audrey Haberman, CEO of The Sheri and Les Biller Family Foundation, added, "As we continue to evolve the supportive care model within City of Hope's expanded cancer care system, we aim to improve access for patients and their families, to build toward ensuring that wherever they go for cancer treatment, they have access to high-quality supportive care programs that improve their lives and outcomes."
An earlier donation from The Sheri and Les Biller Family Foundation supported the creation of the Sheri and Les Biller Patient and Family Resource Center at the City of Hope Los Angeles campus, which is a hub to facilitate easy access to supportive care programs as well as to educate community health care professionals about how to offer these much-needed programs to their patients. Later this year, City of Hope will open a second Sheri and Les Biller Patient and Family Resource Center on its new campus in Irvine, California. As in Los Angeles, this center will facilitate easy access to our wide range of supportive care programs. 
The Sheri and Les Biller Family Foundation's philanthropic partnership with City of Hope has also supported programming, including patient navigators, the development of City of Hope-led trainings for health care professionals throughout the country, and City of Hope's SupportScreen technology, a touch-screen application that asks patients a wide range of questions to address physical and psychosocial concerns common to their diagnosis. 
"Nearly 15 years ago, Sheri and Les Biller saw an unmet need to better support patients and families on their cancer journey. Their visionary generosity helped City of Hope build on one of the best supportive care medicine programs in the country — a compassionate, integrated model now deeply embedded in our culture," said Kristin J. Bertell, chief philanthropy officer at City of Hope. "Now, they are leading the way once more with a gift that will accelerate our efforts to reach more people than ever before. For that, we are truly grateful."