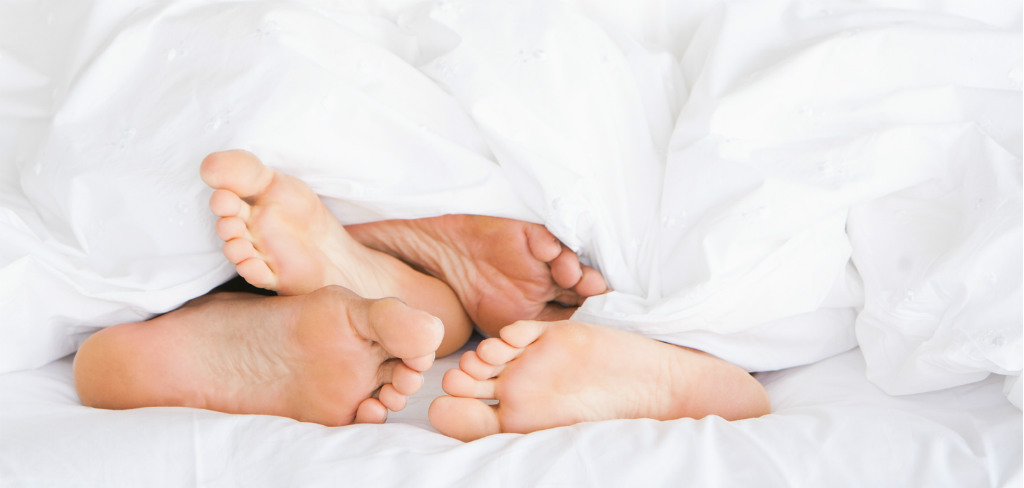 by hopeful
6 Ways to Resume Your Sex Life After a Mastectomy
For many women, the breasts can be intrinsically linked to a sense of femininity and sexual potency, for both the patient and her partner. When a partial or total mastectomy is the recommended course of treatment for breast cancer, the impact can be much more than purely physical; issues of body image, desirability, sexuality or sexual pleasure, sexual desire, and the surgery's impact on a spouse or partner can all significantly affect a couple's relationship. As with any issues that arise in a relationship, maintaining open and honest communication with your partner is essential. Here are six tips for resuming healthy emotional and sexual function after a mastectomy.
Take small steps toward accepting the changes to your body. While surgeons work hard to minimize the visual impact of scars, they can still dramatically impact the way a woman views her body, even with the support and reassurance of a spouse or partner. Remember that feelings of grief, loss or anger after a mastectomy are completely normal, but try to take steps to work toward acceptance, and focus on the other areas of your life that bring you joy and happiness. Many women may find it easier to work slowly and in small steps toward accepting the appearance of their naked bodies. Spend some time in front of the mirror in clothes that make you feel feminine or sexy; lacy or silky slips or nightgowns can help hide the effects of your surgery and make you feel attractive or desirable, while you work toward being comfortable with full nudity.
Consider breast reconstruction or prosthetics. The use of surgical breast reconstruction or prosthetics may not be right for everyone, but may help to boost confidence, self-esteem, emotional well-being and sexual desire. In recent years, the number of women opting for breast reconstruction after a mastectomy has been on the rise, though the surgical option carries both benefits and risks. Remember that even with a breast reconstruction, sensation and pleasure from the breasts may not be the same as it was before surgery.
If breast reconstruction surgery doesn't feel like the right fit, some women choose to wear a breast prosthesis under a bra or camisole during sexual activity, to reduce feelings of self-consciousness or to make them feel more attractive. These can also be awkward or uncomfortable for some patients; it's best to try a few options, and decide for yourself what feels right for you, your personal preferences and your partner.
Explore other ways to enhance your body's natural beauty. Some women who opt for breast reconstruction also consider adding a beautiful tattoo to their breasts, either in the form of a realistic nipple and areola, or in more decorative and intricate designs meant to empower and inspire confidence in the patient.
Maintain an emotional connection with your partner. If you aren't ready to resume your sex life with your partner, there are still ways to maintain emotional intimacy. Communicate openly and honestly about your fears and concerns, and address those of your partner as well. You will likely discover that there are many aspects of you that make you sexually attractive to your partner that have little or nothing to do with your breasts. Remember to set aside time for hugging, cuddling and other signs of affection with your partner, to maintain a comfortable emotional connection until you are ready to have sex.
Prioritize the other aspects of your life that make you feel good about yourself. Whether that's maintaining a healthy diet, sticking with an exercise program, or being a positive force in your social or family circle, focus on the things that make you feel worthy of love and attention.
Seek help and support from others. It's important to recognize that you are not alone. According to estimates by the National Cancer Institute, there are nearly 12 million cancer survivors living in the United States, and among them, an estimated 40 to 100 percent suffer from changes to their sex lives directly related to their illness or treatment. Reach out to cancer survivor support groups, either in your area or online, to connect with other women who are taking similar journeys and who can share their unique perspectives and stories with you.