City of Hope was founded by donors and volunteers, creating hope and healing for millions of people around the globe. That enduring legacy of philanthropy continues today — driving our boldest advances yet.

Despite a year of lingering pandemic challenges, 2021 has been one of historic gains and achievements for City of Hope, thanks to its family of dedicated supporters. On National Philanthropy Day, we honor our greatest champions and collaborators — and say thank you for just a few of the advancements you helped make possible.
 
So far this year, donors and volunteers have:
1. Raised unprecedented support for cancer and diabetes research and care
In 2021, donors and volunteers helped raise a record-breaking $260+ million for City of Hope. The outpouring of support from the philanthropic community and people like you adds up to lives improved and lives saved

 

 
2. Launched the nation's first research department focused on the cancer and diabetes intersection
Charles Brenner, Ph.D., is the inaugural holder of the Alfred E Mann Family Foundation Chair in Diabetes and Cancer Metabolism. A historic gift this year from City of Hope's own diabetes research pioneer, Arthur D. Riggs, the Samuel Rahbar Chair in Diabetes & Drug Discovery, ensures that innovative initiatives such as this one will continue to form and yield new treatments and cures for the benefit of patients and families. 
Watch Dr. Brenner talk about the connection between diabetes and cancer.
Hear about the visionary discoveries in diabetes research Dr. Riggs has led.
3. Accelerated efforts to bring highly specialized cancer care closer to home
A transformative gift from the philanthropic arm of homebuilder Lennar Corporation is accelerating City of Hope's plans to develop and operate a nationally recognized comprehensive cancer campus in Irvine, California, and an Orange County network of advanced cancer care.
Lennar Foundation Cancer Center
will open in 2022; followed by the county's only specialty hospital in 2025.
AccessHope
TM
, a separate initiative developed and launched by City of Hope, makes expertise from City of Hope and other National Cancer Institute-designated comprehensive cancer centers available to employers and their employees across the country.
Watch Lennar leaders share why they decided to invest in City of Hope Orange County.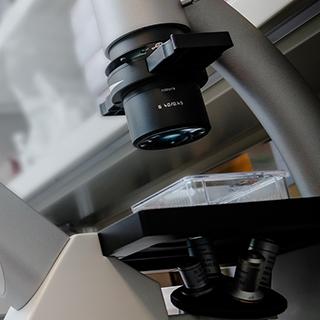 4. Advanced to clinical trial a new "inverse vaccine" against Type 1 diabetes
This promising intervention is the latest research milestone to come out of
The Wanek Family Project for Type 1 Diabetes
, led by Bart Roep, Ph.D., the Chan Soon-Shiong Shapiro Distinguished Chair in Diabetes. The vaccine aims to quiet the immune system and train it to preserve insulin-producing beta cells.
See Dr. Roep describe some of the exciting milestones the Wanek Project is now yielding.
Hear from the family who funded this groundbreaking research.
5. Fueled Speed-to-Cure approach For Blood Cancer, Moving Ideas From The Lab To Patients Faster
A new immunotherapy drug against recurring multiple myeloma that Amrita Krishnan, M.D., and her team are testing is one exciting example. The Judy and Bernard Briskin Family Foundation, Susan and Fred Nason, and a recent transformative gift from Jim and Leslie Belardi are a few among many sources of philanthropic support that allow City of Hope to move faster with treatment innovation.
Learn about the story behind the Belardi family's decision to make a gift that will speed up cures for blood cancer.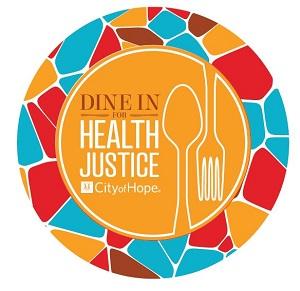 6. Invented creative ways to build support during the pandemic
Dine In for Health Justice
began as a galvanizing series of virtual dinners in 2020 and continued this year, bringing influential entertainment industry leaders, celebrities and members of the City of Hope community together to raise funds and awareness for health equity.
Walk for Hope
,
the annual community-driven event supporting breast and gynecological cancers, has moved off of the Duarte campus and out to neighborhoods around Southern California and across the country. This year, the
25th anniversary of Walk for Hope
, saw over 300 teams participate, and raised a record-breaking $2.5 million.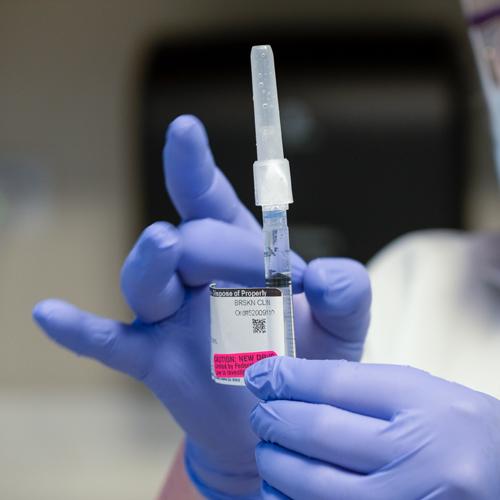 7. Invested in critical COVID-19 research for immunocompromised cancer patients
City of Hope is furthering the development of a new vaccine, funded by a first-time gift from the Carol Moss Foundation, that aims to provide protective and lasting immunity from COVID-19 to cancer and transplant patients. Leaders at the foundation saw the importance of developing a vaccine for this vulnerable patient population who are immunocompromised and receiving immunosuppressive therapy. 
A Phase 2 clinical trial
is currently enrolling patients.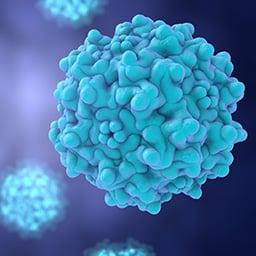 8. Accelerated breakthrough science To Attack The Most Stubborn Cancer Challenges
Viruses designed to kill cancer, new drugs developed against neuroblastoma, new models to speed up development of treatments for ovarian and peritoneal cancer — all are examples of science advanced by City of Hope's
industry partners
this year. Allies in the beauty industry, film and entertainment, international home furnishings, insurance, real estate and others have raised millions through a series of campaigns that mobilized corporate teams and peers to join forces to advance novel approaches to fighting cancer and diabetes.
Thank You
"Philanthropic investment enables the speed and focus that great medical discoveries require — and it expands their impact," said 
Kristin J. Bertell
, City of Hope's chief philanthropy officer. "It allows us to help more people — faster."
City of Hope wishes to thank all of its donors and volunteers for making these achievements and discoveries possible — not just on National Philanthropy Day, but every day. You can continue this impact on Giving Tuesday, a national day of giving on Nov. 30, or learn more anytime at
CityofHope.org/giving
.