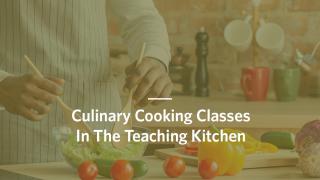 Culinary Cooking Classes in the Teaching Kitchen
Savoring Hope Cooking Classes
Presented by Chef Christian Eggerling C.E.C., A.C.E., C.D.M. C.F.P.P., director of Culinary Operations at City of Hope, and Susan Nyanzi, DrPH, MCHES.
Ever wonder about food? These classes will shine a light on the benefits of healthy ingredients and eating by mastering techniques of culinary cooking.

Wednesdays 4 to 5:30 p.m.
Open to the public.
Cards
Upcoming Classes
Based on City of Hope COVID-19 Coronavirus guidelines, we have taken our classes online! Chef Christian Eggerling, C.E.C., A.C.E., C.D.M. C.F.P.P., will amaze you with a live cooking demonstration straight from the Nourishing Hope kitchen. Susan Nyanzi, DrPH, MCHES, will teach you about the rich nutrient content in the recipe. Now you can still get the best experience in healthy cooking from the comfort of your remote offices or homes.
Below are the dates for our 2021 cooking classes. Once you register for a class, the link to that class will be sent to you.
Sign Up For Upcoming Classes And Events
This form is currently private and cannot be viewed by the public.
Contact Us
For more information, contact Susan Nyanzi at snyanzi@coh.org.
Supported in part by the Conrad N. Hilton Foundation.
City of Hope (Duarte Campus)
Flash Building
1500 E. Duarte Road
Duarte, CA 91010