Career Panel and Mental Health Speaker
Career Panel and Mental Health Speaker
Sharon L. Milgram, Ph.D. - Mental Health Speaker
Director, NIH Office of Intramural Training & Education (OITE), NIH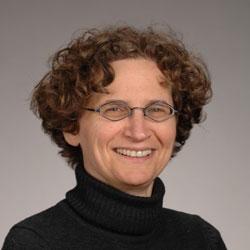 Dr. Sharon Milgram received a BS degree in Physical Therapy from Temple University and a PhD in Cell Biology from Emory University. She completed postdoctoral training at The Johns Hopkins University before joining the faculty at The University of North Carolina at Chapel Hill. There, she rose to the rank of Full Professor in the Department of Cell & Developmental Biology. Dr. Milgram served as the Associate Director of the Medical Scientist Training Program, Director of the Interdisciplinary Biomedical Sciences Graduate Program, and the Director of the Summer Undergraduate Research Experience. In 2007 she joined the NIH Office of the Director as the Director of the Office of Intramural Training and Education (OITE) where she directs a trans-NIH Office dedicated to the career advancement of over 5000 trainees. Dr. Milgram lectures widely on science careers, mentorship, leadership, and management in research environments. She lives in Takoma Park, Maryland with her wife and son.
Contact:
Keisha Findley, Ph.D. - Career Panel
Microbiologist and Scientific Reviewer, FDA
Dr. Keisha Findley received her B.S. in Biochemistry and Molecular Biology from the University of Maryland Baltimore County in 2004 and a Ph.D. in Molecular Genetics and Microbiology from Duke University in 2010. Dr. Findley completed a five-year postdoctoral fellowship at the National Institutes of Health in the National Human Genome Research Institute. Her past research focused on characterizing the fungal microbiome that is innate to healthy human skin and she also explored the role of the skin microbiome and an individual's physical and social environment in the onset and delayed healing of leg ulcers in sickle cell disease patients. In 2015, Dr. Findley accepted a scientific reviewer/microbiologist position at the Food and Drug Administration (FDA). She has experience reviewing medical products in the Center for Devices and Radiological Health and the Center for Drug Evaluation and Research. She enjoys spending quality time with family and friends, traveling, exercise, and any opportunity to inspire and encourage young minds.

Contact:
Tiffany Katz, Ph.D. - Career Panel
Medical Science Liaison, Natera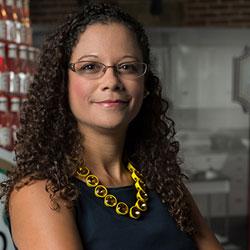 Dr. Katz received her PhD in Endocrinology and Animal Biosciences from Rutgers University, where she began her research in breast cancer development and epigenomics. She continued her research in breast cancer and epigenomics at the University of Pittsburgh, Women's Cancer Research Center. She then moved more deeply into epigenomics and precision medicine at Baylor College of Medicine working on a national NIH consortium project focusing on the developmental origins of disease and epigenomics. She is now a Medical Science Liaison working in circulating tumor DNA and molecular residual disease.

Contact: 
Andrew C. Vendel, Ph.D. - Career Panel
Principal Research Scientist, Immunology division, Eli Lilly & Co.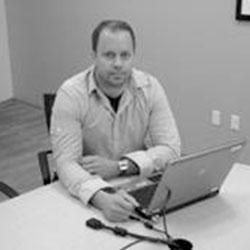 Andrew C. Vendel, Ph.D., is a Principal Research Scientist in the Immunology division at Eli Lilly & Co. (Lilly Biotechnology Center – San Diego).  He received his doctorate in biochemistry and molecular biology from Colorado State University in 2003. He completed his first postdoctoral training in neuroscience in 2005, and pursued further training in immunology and antibody engineering at Genentech.  Dr. Vendel joined Eli Lilly & Co. in 2009 as a research scientist in the protein biosciences division where he improved protein purification throughput and capacity. In 2011 he transitioned to the immunology division and has since leveraged his scientific depth to make substantial contributions to autoimmune drug discovery, and helped move multiple projects into the company's portfolio and into the clinic. More recently, he has focused on a new initiative that bridges academia and industry.  This work focuses on a strategic scientific alliance between Sanford Burnham Prebys Medical Research Institute and Lilly.
Contact:
Kenta Yamamoto, Ph.D. - Career Panel
Product Manager, Cell Analyisis, BioLegend® Inc.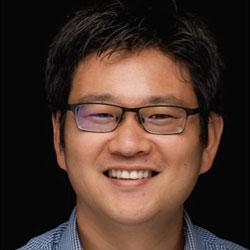 Kenta Yamamoto is a Product Manager, Cell Analysis at BioLegend® Inc. He received his Ph.D. from the Pathobiology and Molecular Medicine program at Columbia University, where his dissertation research focused on mammalian DNA repair pathways underlying lymphocyte development and tumor suppression using mouse models. After completing his Ph.D., he joined BioLegend® Inc, as a technical service scientist where he supported researchers worldwide by assisting with technical inquiries. He transferred to UC San Diego as a postdoctoral scholar to perform research on cancer immunotherapy using induced pluripotent stem cell-derived NK cells, then returned to BioLegend® Inc as a Product Manager, Cell Analysis. In his current role, he oversees strategic product marketing and guides product development for the company's cell analysis portfolio, which includes reagents for flow cytometry, antibodies for biofunctional assays, and cell sorting.