Career Panel and Science Communication Speaker
Nisreen Shumayrikh, Ph.D. – Science Communication Speaker
Medical Writer & Scientific Communicator
Founder of Guanine Medical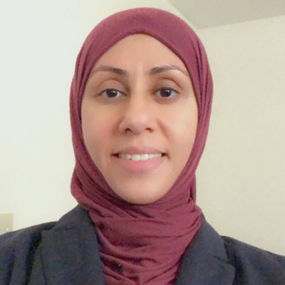 I am a freelance medical writer and scientific communicator specializing in hematology, oncology, neurology, genetics, metabolic disorders, and new drug discovery. My deliverables include scientific publications, health and science articles, slide decks, posters, infographics, and CME materials for patients and physicians. Please refer to my website for the complete list of services and deliverables.
Karla Merz, Ph.D. - Career Panel
Senior Associate, Business Development Department
Amgen, CA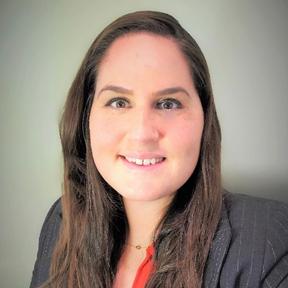 Dr. Karla Merz is a Lebanese/British scientist by training. She attended University College of London (United Kingdom) for her undergraduate degree where she studied Human Genetics. Her love of science and undergraduate dissertation work on Longevity in Drosophila and C-elegans led her to an internship at Baylor college of Medicine in Houston, TX in the lab of Dr. Juan Botas. Dr. Botas' lab specialized in screening for Neurodegenerative (Alzheimer's, Parkinson's and Huntington's disease) genetic targets using Drosophila. After a successful summer at Baylor, she was invited to join the lab full time as a research assistant. Dr. Merz spent 3 years in Houston working under Dr. Botas and published 3 papers during her time there. Realizing that her career could only progress so far without a PhD, Dr. Merz studied for the GRE and applied for Graduate school. After a number of interviews, City of Hope's "bench to bedside" translational program was the most appealing. This was primarily due to her desire to make a difference in the world. Dr. Merz graduated from City of Hope after 4.5 years in the program, specializing in 'Remediating Insulin resistance in Skeletal muscle' in the lab of Dr. Thurmond. Her thesis work was published in Nature Communications. During that time Karla also completed a certificate of Bioscience Management at Keck Graduate Institute and had her first child.  Dr. Merz was hired by Dr. Thurmond as a post-doctoral fellow, however, shortly thereafter the pandemic hit, and this stalled the ability to conduct any research. Dr. Merz took this opportunity to look beyond the bench and applied for an entry level position at Amgen in the Business Development department; she got offered and accepted the position. Following a year working in the External Research and Development team, she was promoted to Senior Associate, Business Intelligence. In her current position Dr. Merz supports the ERD team, doing diligence for Inflammation and General Medicine deals and business development endeavors. Her team is 80% female Ph.Ds.
Selma Masri, Ph.D. - Career Panel
Assistant Professor, Department of Biological Chemistry
University of California, Irvine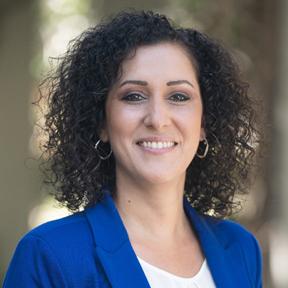 Selma Masri obtained her Ph.D. in 2009 at the City of Hope working on endocrine therapy resistance in breast cancer under the mentorship of Dr. Shiuan Chen. For her postdoctoral training, she joined the laboratory of Dr. Paolo Sassone-Corsi to elucidate fundamental mechanisms related to circadian biology, epigenetics, and metabolism (Masri et al., Cell, 2014), as well as mechanisms of circadian clock disruption linked with cancer metabolism (Masri et al., Cell, 2016). In 2017, Dr. Masri joined the Department of Biological Chemistry as a tenure-track Assistant Professor at the University of California, Irvine. Research interests in the Masri laboratory are aimed at understanding the relationship between disruption of circadian rhythms and tumorigenesis in genetically engineered mouse models of cancer. Dr. Masri and was awarded a K22 Career Development Award through NIH/NCI, was named a 2018 V Foundation Scholar, was a finalist for the Damon Runyon-Rachleff Innovation Award, and was selected as a Johnson and Johnson Women in STEM2D Scholar.
Cassie Ramos, Ph.D. - Career Panel
Policy Associate
Center for Science in the Public Interest, Washington DC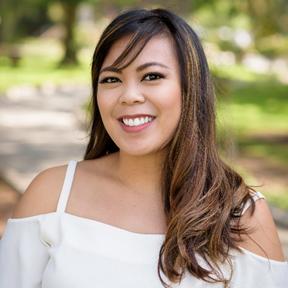 Cassie Ramos (she/her/hers) has been a Policy Associate at Center for Science in the Public Interest since 2019. She works on policies related to healthy food access for families with low incomes. Before joining CSPI, she served as the HHMI Science Policy Fellow at Research!America supporting federal advocacy for medical research. In 2019, she graduated from Irell and Manella Graduate School, where she was a member of Dr. David Ann's lab investigating the links between pre-diabetes and the mitochondrial function of breast cancer. She also has earned her MS in Biological Sciences from San Jose University, and her BS in Biochemistry and Molecular Biology from UC Davis.
Desiree Van Haute, Ph.D. - Career Panel
Scientist and Manager of Lab Operations
Terray Therapeutics, CA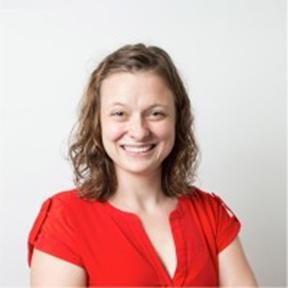 At City of Hope, Desiree studied biological applications of nanomaterials in the Berlin lab. After a 2 year fellowship in the Office of Regulatory Affairs in the FDA, Desiree briefly joined a Generic Drug Start Up in Orange County. Currently Desiree works as a Scientist and Manager of Lab Operations at Terray Therapeutics, a drug discovery company in Pasadena California that spun out of City of Hope.