Alumni Highlights
Michael Lewis (Ph.D. awarded in 1997)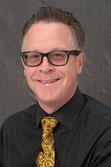 1997-2000, NIH Postdoctoral Fellow, Washington University in St. Louis
2000-2006, Assistant Professor, Department of Veterinary Medicine and Surgery, University of Missouri
2006-2013, Associate Professor, Department of Veterinary Medicine and Surgery, University of Missouri
2013-present, Professor, Department of Veterinary Medicine and Surgery, University of Missouri
Dr. Lewis' research focuses on the development of novel radiopharmaceuticals for molecular imaging and therapy of cancer.  These agents include radiolabeled antibodies, peptides, and peptide nucleic acids for targeting cell surface receptors and oncogene products in colorectal, prostate, and breast cancer, as well as in non-Hodgkin's lymphoma.  Research in his laboratory has been translated to three veterinary clinical trials for imaging dogs with prostate cancer and with B-cell lymphoma.  Recently Dr. Lewis has developed peptides labeled with near infrared dyes, in order to create optical and multimodal probes for fluorescence-guided surgery, positron emission tomography (PET) imaging, and targeted radiotherapy of colorectal cancer, prostate cancer, and hemangiosarcoma.
Min Seob Lee (Ph.D. awarded in 1999)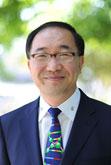 1999-2000, Postdoctoral Fellow, Harvard Medical School
2000-2005, Senior Manager, Genaissance Pharmaceuticals, New Haven, CT
2005-2009, Senior Group Leader, Sequenom Inc, San Diego, CA 
2010, Executive MBA, Seoul National University, South Korea
2011-present, Founder & Chairman, Diagnomic Inc, San Diego, CA
2013-present, Co-Founder & CEO, Eone Diagnomics Genome Center, South Korea
2016-present, Managing Director, ScaleMatrix Life Science & Technology Launch Center, San Diego, CA
2017-present, Visiting Professor, Incheon National University, South Korea
Dr. Lee is a world-renowned scholar, researcher and entrepreneur in Genomics and outstanding leader in healthcare and bio-tech industries and its implementation for personalized medicine and diagnostics development for precision medicine. He has extensive global experience and presence in the life sciences, healthcare and IT business area including bio-tech, pharmaceutical and diagnostics companies with expertise in personal genomics, big-data processing, Artificial Intelligence (AI), pharmacogenomics, bioinformatics and molecular diagnostic. He has been granted many US, Korea and international patents in the area of personalized medicine, genomics and diagnostic development.
Julia Kirshner (Ph.D. awarded in 2003)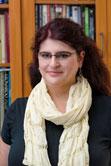 2004-2006, Postdoctoral Fellow, Lawrence Berkeley National Laboratory
2006-2008, Postdoctoral Fellow, Cross Cancer Institute, University of Alberta
2008-2014, Assistant Professor, Department of Biological Sciences, Purdue University 
2014-2015, Adjunct Assistant Professor, Department of Biological Sciences, Purdue University 
2014-present, Founder & CEO, zPREDICTA
Dr. Kirshner joined the Department of Biological Sciences at Purdue University as an Assistant Professor in 2008 to pursue research into the mechanisms of cancer development and spread and the effects of tissue microenvironment on drug response after her postdoctoral training. In 2014, Dr. Kirshner decided to leave academia to focus on establishing a tumor-specific models to mimic drug response in vitro. And so, she founded zPREDICTA on a principle that cures for human diseases require laboratory systems centered on human biology. zPREDICTA is pioneering the development of tumor-specific 3D culture models for 1-to-1 reconstruction of human tissue. Their models demonstrate high correlation with clinical response by mimicking drug behavior as seen in patients enabling our partners to streamline their workflows and only focus on compounds with the highest chance clinical success.
Edward Silverman (Ph.D. Awarded in 2004)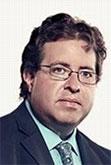 2005-2011, Postdoctoral Fellow, California Institute of Technology
2011-2015, Adjunct Professor of Biology, Chapman University 
2012-present, Director, Life Science Analytics, Voxx Analytics
Dr. Silverman has a broad range of training experience from studying pre-mRNA splicing in yeast to  neurodevelopment using fruit fly as model organism. After his PhD and postdoctoral training as a Baxter Postdoctoral Fellow, Dr. Silverman served as an Adjunct Professor of Biology at Chapman University,  and in 2012, he landed a job as an analyst at a precursor company to Voxx Analytics.  In this position, Dr. Silverman used his years of training and experience analyzing data as well as researching topics in depth to come up with commercial solutions.  As the company grew, Dr. Silverman eventually earned a promotion to a managerial position overseeing analytics at the company. He manages clients in the BioPharma and MedTech industries and oversees the Voxx Analytics team focused on Key Opinion Leaders, Market Access drivers, and Real-World Evidence development toward value accountability. 
Selma Masri (Ph.D. awarded in 2009)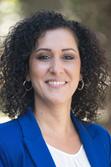 2009-2017, Postdoctoral Fellow, University of California, Irvine
2011-2013, NIH/NIGMS F32 NRSA Postdoctoral Fellow, University of California, Irvine
2017-2020, NIH/NCI K22 Career Development Award recipient
2017-present, Assistant Professor, Biological Chemistry School of Medicine, University of California, Irvine
Dr. Masri's research interests are aimed at understanding the relationship between disruption of circadian rhythms and tumorigenesis. The first research direction relates to how genetic disruption of the circadian clock in mouse models alters tumorigenesis both at the level of initiation and disease progression. The Masri lab is interested in circadian control of cancer initiating cells, how the molecular clock machinery is involved in survival/proliferation pathways, and the role of the clock in regulating metabolism of cancer cells. In addition, the Masri lab is elucidating the systemic crosstalk between tumors and peripheral tissues and how cancer cells can rewire circadian metabolism at a distance through inflammation and secreted metabolic cues.
Tangsheng Yi (Ph.D. Awarded in 2009)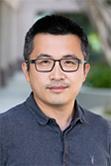 2009-2014, Cancer Research Institute Irvington Postdoctoral Fellow, Howard Hughes Medical Institute, University of California, San Francisco
2014-2019, Scientist, Department of Immunology Discovery, Genentech
2019-present, Senior Scientist/postdoctoral mentor, Department of Immunology Discovery, Genentech
Dr. Yi is a senior scientist and postdoctoral mentor in Department of Immunology Discovery at Genentech. His PhD study focused on investigating the role of T cell derived cytokine in graft versus host disease.  Subsequently, he became a HHMI postdoctoral fellow deorphanizing a novel GPCR in leukocyte trafficking and adaptive immunity.  At Genentech, his laboratory investigates how defective mucosal barriers allows microbial translocations, dysbiosis, and subsequent inflammatory responses, which are often seen at serious inflammatory disorders of inflammatory bowel disease, asthma, and atopic dermatitis. Dr. Yi is a patent inventor for several therapeutic molecules currently under clinical development and has published as a senior author in top scientist journals, including a recent publication in Cell for novel mechanisms of human inflammatory diseases.
Yan Li (Ph.D. awarded in 2009)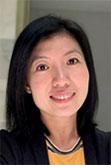 2009-2015, Postdoctoral Fellow, University of California, San Diego
2015-present, Assistant Professor, Department of Genetics and Genomic Science, Case Western Reserve University
Dr. Yan Li is currently an Assistant Professor in the Department of Genetics and Genome Science at Case Western Reserve University (CWRU). She got her PhD in 2009 from City of Hope. When she was a graduate student at the Irell & Manella Graduate School of Biological Sciences, she studied epigenetic regulation of inflammatory response in atherosclerosis, a common complication in diabetes. After graduation, she did postdoc with Dr. Bing Ren at UCSD, where she got extensive training in genomics and epigenomics. Dr. Li started her own lab in CWRU in 2015. Her lab is using cutting-edge single cell genomic, function genomic and epigenomic tools to study islet biology relevant to diabetes and obesity.
Kumi Sakurai (Ph.D. Awarded in 2009)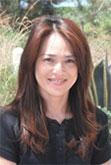 2009-2012, Postdoctoral Fellow, Sanford Burnham Prebys Medical Discovery Institute
2012-2014, Postdoctoral Scholar, David Geffen School of Medicine at University of California, Los Angeles 
2014-2017, Senior Scientist I, Research and Development, Irvine Scientific
2017-present, Senior Scientist II, Research and Development, FUJIFILM Irvine Scientific
Dr. Sakurai's doctoral training focused on defining the mechanism of siRNA selection and its function in mammalian cells. As a postdoctoral fellow at Sanford-Burnham Medical Research Institute, she studied mechanism of somatic cell reprogramming to induced Pluripotent Stem Cells (iPSCs) by applying shRNA-mediated knockdown and functional analysis of mouse kinome and discovered a major role of kinases known for cytoskeletal remodeling in iPSC development. Additionally, she studied epigenetic gene regulations of human iPSCs and embryonic stem cells at UCLA Department of Human Genetics before she joined FUJIFILM Irvine Scientific in 2014. At FUJIFILM Irvine Scientific, she contributes research and development of human Assisted Reproductive Technology (ART) products and bioassays to help foster life at the highly vulnerable phase of development. She is also actively involved with patent inventions and regulatory affairs.
Nicholas Pannunzio (Ph.D. awarded in 2010)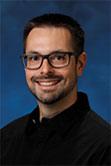 2010-2019, Postdoctoral Research Associate, University of Southern California
2019-present, Assistant Professor, Department of Medicine, University of California, Irvine
Dr. Pannunzio's works contribute to  the understanding of several biochemical aspects of the non-homologous end-joining DNA repair pathway and how DNA breaks in human B cells can result in the recurrent chromosomal translocations common in many B cell malignancies. Nick currently holds a tenure-track position at the University of California, Irvine where he runs his own independent research program in the Department of Medicine, Division of Hematology/Oncology. Long-term goals of the Pannunzio Lab are to understand how genetics and environment contribute to risk for developing blood cancers so that better predictive diagnostics can be developed. This research has direct implications for early detection of primary cancers, prevention of secondary cancers, and an overall reduction in mortality.
Rongze Lu (Ph.D. awarded in 2011)
2011-2015, Postdoctoral Fellow, Genentech
2015-2019, Scientist, Medimmune/AstraZeneca; Sr Scientist III, Abbvie
2019-present, Assistant Professor, Department of Neurosurgery, University of Texas, Austin
2019-present, Assistant Professor, Department of Oncology, University of Texas, Austin
Through close collaboration with clinicians at LIVESTRONG Cancer Institute and Dell Children's Hospital, Dr. Lu's lab is focused on identifying the molecular mechanisms of immune suppression and evasion in brain-tumor microenvironment with the goal to develop novel immunotherapeutic for these diseases. Dr. Lu has published in high-profile journals including Nature, Nature Communications, Plos Pathogens, Cancer Research and Journal of Biological Chemistry. Lu also served as section editor of immunotherapy for Journal of Translational Medicine from 2017 to 2018 and session chair for a cancer immune responsiveness workshop organized by Society for Immunotherapy of Cancer in 2018 and 2019.
Megan Prosser (Ph.D.  awarded in 2011)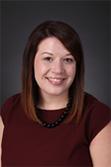 2011-2012, Visiting Professor, Point Loma Nazarene University
2012-2017, Assistant Professor, Department of Biology and Chemistry, Azusa Pacific University 
2017-present, Chair and Associate Professor, Department of Biology and Chemistry, Azusa Pacific University 
Dr. Prosser is specialized in biotechnology, cancer immunotherapeutics and genetic engineering. Her dissertation thesis relates to the development of genetic engineering platforms to protect T cells against functional exhaustion. Her current research focuses on adoptive immunotherapeutic approaches to combat cancer. For this, her laboratory is working on the development of switch receptors to enhance chimeric antigen receptor redirected T cells. Dr. Prosser has extensive teaching experience, and she continues training undergraduates in her research laboratory.
Nick Snead (Ph.D. awarded in 2013)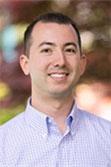 2013-2014, Scientist I, Arbutus Biopharma Corporation
2015-2016, Scientist II, Arbutus Biopharma Corporation
2017-2018, Scientist, Symic Bio
2018-present, Scientist II – Pharmacology, Ambys Medicines
Dr. Snead is currently a Scientist II in Pharmacology at Ambys Medicines. During his PhD study at City of Hope, he was trained in RNA biology with a particular focus on investigating the mechanism behind different RNAi triggers in an effort to enhance RNAi-based therapeutics. In 2013, Dr. Snead joined Tekmira Pharmaceuticals (currently Arbutus Biopharma) in Vancouver, Canada for three years, continuing his research in siRNA therapeutics and directly contributing to clinical trial products that are still being dosed in human beings today. After a stint at Symic Bio developing proteoglycan-based therapeutics, he joined Ambys Medicines in South San Francisco in 2018 as a pharmacology scientist. His biotech experience weaves through bench-work, to intellectual property contributions, to being a personnel manager, and to leading animal pharmacology model studies.
Chin-Ying Kuo (Ph.D. awarded in 2013)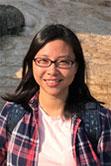 2013-2016, Postdoctoral Fellow, City of Hope
2016-2017, Molecular Clinical Variant Curator, City of Hope
2017-present, Assistant Professor, Department of Clinical Laboratory, National Taiwan University, Taiwan
Dr. Kuo's postdoctoral research contributes to the understanding of the molecular mechanisms of metabolic reprogramming in cancer. After her postdoctoral training, Dr. Kuo joined the Clinical Molecular Diagnostic Laboratory (CMDL) in the Department of Pathology at City of Hope. As a Molecular Clinical Variant Curator, she identified and classified variants/mutations detected through standard molecular genetic testing, which helped physicians diagnose and treat patients. With her background and training in both basic and clinical science, Dr. Kuo established her own research laboratory in the Department of Clinical Laboratory Sciences and Medical Biotechnology at National Taiwan University in 2017. Her group is now focusing on the impact of cancer metabolism on therapy resistance.
Patrick McDevitt Perrigue (Ph.D. awarded in 2013)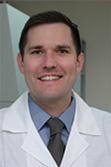 2015-2018, Postdoctoral Fellow, Institute of Bioorganic Chemistry, Polish Academy of Science
2018-present, Assistant Professor, Institute of Bioorganic Chemistry, Polish Academy of Science
Dr. Perrigue has a broad range of knowledge on stem cells, cellular senescence/aging and epigenetic mechanisms in cancer. His dissertation work identified the role of a protein, jumonji domain-containing protein 3 (JMJD3), in glioma. The research on JMJD3 led him to propose a new idea about how cancer cells can acquire traits of senescence and secrete high levels of multiple inflammatory cytokines contributing to a process known as 'inflammaging' (increased inflammation with aging). Dr. Perrigue's current research focuses on identifying new small-molecules that not only help improve techniques used to manipulate stem cells but also answer questions about the cells' basic function. His research is supported by the National Science Centre Poland.