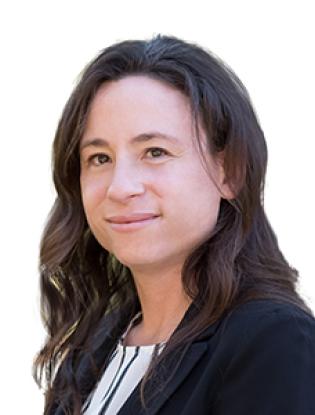 Research Associate II, Department Of Immuno-Oncology
Research Area
DNA Cloning
Southern Blot
Transformation
Recombinant Protein Expression
Protein Purification
Protein Crystallization
Western Blot
2006, California State University of Los Angeles, CA, M.Sc. in Biology

2002, California State University of Los Angeles, CA, B.S. in Biology
2017-present, Research Associate II, Department of Immuno-Oncology, Beckman Research Institute of City of Hope, Duarte, CA

2013-2016, Staff Research Assistant I, Department of Molecular Biology and Biochemistry, University of California, Irvine, CA

2007-2013, Laboratory Assistant, Department of Molecular Biology and Biochemistry, University of California, Irvine, CA

2006-2007, Graduate Research Assistant, Molecular Biology, Genetics and Biochemistry Program, University of California, Irvine, CA

2004-2006, Graduate Research Assistant, Department of Biology, California State University of Los Angeles, CA

2003-2004, Laboratory Assistant, Celmed BioSciences Inc., Los Angeles, CA
Balderas MA, Nguyen C, Terwilliger A, Keitel WA, Iniguez A, Torres R, Palacios F, Goulding CW, Maresso AW. Progress Towards the Development of a NEAT Protein Vaccine for Anthrax Disease. Infect Immun. 2016 Sep 19. pii: IAI.00755-16. [Epub ahead of print]
Morse RP, Willett JL, Johnson PM, Zheng J, Credali A, Iniguez A, Nowick JS, Hayes CS, Goulding CW. Diversification of β-Augmentation Interactions between CDI Toxin/Immunity Proteins. J Mol Biol. 2015 Nov 20;427(23):3766-84. doi: 10.1016/j.jmb.2015.09.020. Epub 2015 Oct 9.
Graves AB, Morse RP, Chao A, Iniguez A, Goulding CW, Liptak MD. Crystallographic and spectroscopic insights into heme degradation by Mycobacterium tuberculosis MhuD. Inorg Chem. 2014 Jun 16;53(12):5931-40. doi: 10.1021/ic500033b. Epub 2014 Jun 5.
Beck CM, Morse RP, Cunningham DA, Iniguez A, Low DA, Goulding CW, Hayes CS. CdiA from Enterobacter cloacae delivers a toxic ribosomal RNase into target bacteria. Structure. 2014 May 6;22(5):707-18. doi: 10.1016/j.str.2014.02.012. Epub 2014 Mar 20.
Owens CP, Chim N, Graves AB, Harmston CA, Iniguez A, Contreras H, Liptak MD, Goulding CW. The Mycobacterium tuberculosis secreted protein Rv0203 transfers heme to membrane proteins MmpL3 and MmpL11. J Biol Chem. 2013 Jul 26;288(30):21714-28. doi: 10.1074/jbc.M113.453076. Epub 2013 Jun 11.
Tullius MV, Harmston CA, Owens CP, Chim N, Morse RP, McMath LM, Iniguez A, Kimmey JM, Sawaya MR, Whitelegge JP, Horwitz MA, Goulding CW. Discovery and characterization of a unique mycobacterial heme acquisition system. Proc Natl Acad Sci U S A. 2011 Mar 22;108(12):5051-6. doi: 10.1073/pnas.1009516108. Epub 2011 Mar 7.
Chim N, Iniguez A, Nguyen TQ, Goulding CW. Unusual diheme conformation of the heme-degrading protein from Mycobacterium tuberculosis. J Mol Biol. 2010 Jan 22;395(3):595-608. doi: 10.1016/j.jmb.2009.11.025. Epub 2009 Nov 14.