When the American Society of Clinical Oncology convenes its annual conference in person for the first time since 2019, City of Hope will be well-represented by physician-scientists cultivating promising treatments for bladder and blood cancers as well as advances in precision medicine and an experimental cancer vaccine.
More than 40,000 oncology professionals and others will attend the conference in Chicago, or join virtually, between June 3 and 7, 2022. City of Hope's contingent will offer oral and poster presentations on a wide range of topics.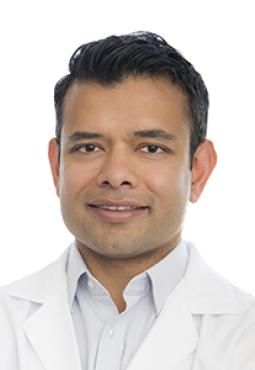 Potential Progress Against Bladder Cancer
Findings from three groups in an early-stage, multicenter clinical trial show the benefit of a new drug protocol for certain patients with bladder cancer that has spread. The combination therapy comprises cabozantinib, which can block tumor cells from growing, and atezolizumab, which can help the body's immune system fight cancer.
Sumanta Kumar Pal, M.D., co-director of the Kidney Cancer Program at City of Hope, is the abstract's lead author. He said, "The therapy has promise both as a first-line systemic therapy in patients who haven't been treated with cisplatin-based chemotherapy and as a second-line therapy in patients who have been treated with an immune-checkpoint inhibitor."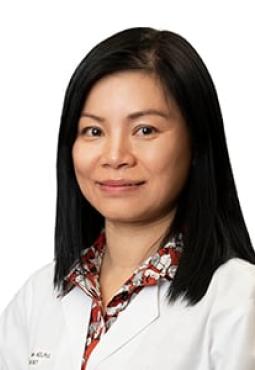 Promising Results for Blood Cancer Drug
Another clinical trial investigates a targeted therapy called acalabrutinib, a potent drug that blocks an enzyme involved in the growth and survival of some leukemias and lymphomas.
In a mid-stage clinical trial at City of Hope and other comprehensive cancer centers, the treatment was tested against marginal-zone lymphoma, a blood cancer for which there are few options when the disease resists treatment or reappears after remission.
"Our early results indicate that acalabrutinib is efficacious in patients with relapsed or refractory marginal zone lymphoma," said Elizabeth Budde, M.D., Ph.D., associate professor of hematology & hematopoietic cell transplantation and the abstract's lead author. "We now have data from 42 patients who were treated through October 2021, and all of them tolerated the therapy well."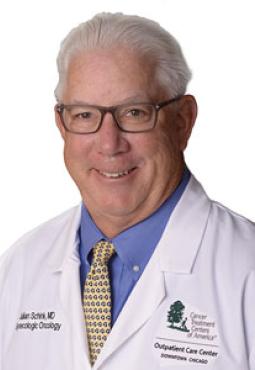 Advancing Precision Medicine for Uterine Cancer
Racial disparities have proved stubborn when it comes to outcomes for endometrial cancer, the most common form of uterine cancer. To identify genetic differences in tumors that may contribute to this problem, scientists analyzed comprehensive genomic profiling data among patients with serous endometrial cancer.
The team is led by Julian Schink, M.D., chief medical officer of Cancer Treatment Centers of America, which is part of City of Hope. They found significant differences based on the race of the patient in tumors' specific mutations. These results can feed precision oncology approaches, which personalize treatment for each patient based on details such as the molecular signatures of that person's cancer.
Schink said, "Identifying these racial differences in genomic alterations may help to explain the disparities we see with endometrial cancer and better inform therapy selection."
Immune Therapy Combination Shows Potential
City of Hope is also evaluating an off-the-shelf cancer vaccine, called Nous-209, as part of a combination treatment. Patients enrolled in the study have gastrointestinal tumors with abnormalities that result in a buildup of errors in the cancer's genetic sequences.
The early-stage study looked at Nous-209 in combination with an immunotherapy called pembrolizumab. This protocol was tested as a second-line therapy in patients whose disease resisted treatment and as a first-line therapy in patients who refused or were ineligible for chemotherapy.
Marwan Fakih, M.D., City of Hope's Judy & Bernard Briskin Distinguished Director of Clinical Research and professor of medical oncology & therapeutics research, is the abstract's lead author. He said: "The combination of the Nous-209 cancer vaccine and pembrolizumab continues to be found to be safe and highly immunogenic. Our promising findings for the early and long-term clinical efficacy of this combination may be attributable to the vaccine contribution."
Understanding Long-Term Side Effects in Breast Cancer Survivors
Another City of Hope team looked into the connection linking functional decline in breast cancer survivors — that is, a reduced ability to carry out activities of daily living, which can be critical in older adults — with the disease and the chemotherapy used to treat it.
The researchers sought to understand whether the key factor is breast cancer itself or the combination of cancer and chemotherapy; their results indicate it was the latter.
"Older breast cancer survivors treated with chemotherapy were more likely to experience functional decline compared with survivors not treated with chemotherapy or women without cancer," said Jingran Ji, M.D., the abstract's lead author, "and this decline was clinically meaningful."
The investigators plan to further study the connection between accelerated functional decline and chemotherapy.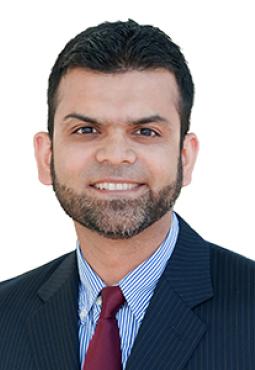 Good Safety Indications for Drug Combination in Rare Bone Marrow Cancer
An early-stage clinical trial explored a drug combination to treat myelofibrosis, a rare and typically difficult-to-treat cancer of the bone marrow characterized by reduced blood cell production.
The study, conducted by City of Hope and other cancer institutes, tested the combination of selinexor, a new targeted treatment that disrupts the transport of proteins that drive growth in cancer cells, and ruxolitinib, a current front-line therapy for myelofibrosis.
The goal was to find the optimal dose of the new drug. The researchers found no toxicities to limit selinexor dosage, with the main side effect being nausea. All patients in the study experienced improvements in their white blood cell counts.
"We found that once-weekly oral selinexor in doses of 40 or 60 mg with ruxolitinib is well-tolerated, and the side effects are manageable," said Haris Ali, M.D., associate professor of hematology and hematopoietic cell transplantation and lead author of the abstract.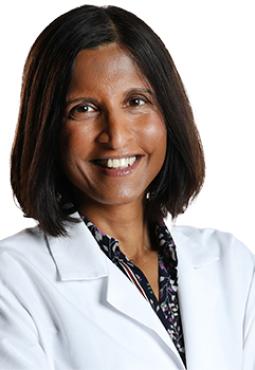 Comparing New Myeloma Drug to the Results of Current Standards
City of Hope led a clinical study of the investigational immune drug teclistamab for multiple myeloma, a cancer of the bone marrow, among patients whose disease has resisted treatment or returned after remission.
All patients in the study received the drug, and the investigators compared its effectiveness with real-world data from a multiple myeloma database.
"Our findings highlight the therapeutic potential of teclistamab in patients with relapsed or refractory multiple myeloma and few remaining treatment options," said Amrita Krishnan, M.D., director of the Judy and Bernard Briskin Center for Multiple Myeloma Research and the abstract's lead author. "Teclistamab showed improved effectiveness compared with so-called real-world treatments for progression-free survival, time to next treatment and overall survival."
Award Presentation and Expert Panels
City of Hope leader Ravi Salgia, M.D., Ph.D., Arthur & Rosalie Kaplan Chair in Medical Oncology & Therapeutics Research, will receive ASCO's Excellence in Teaching Award on Saturday, June 4. This honor recognizes his work inspiring and shaping his trainees' practice of cancer medicine.
Other City of Hope physicians will appear as experts on panels covering essential topics in clinical oncology:
Edward Kim, M.D., M.B.A., physician-in-chief at City of Hope Orange County and vice physician-in-chief at City of Hope's main Duarte campus, will speak on an education session titled "Expanding Clinical Trial Eligibility to Improve Their Generalizability and Advance Equity."
William Dale, M.D., City of Hope's Arthur M. Coppola Family Chair in Supportive Care Medicine, will speak on a geriatric oncology education session to discuss early integration of palliative medicine for locally advanced and metastatic genitourinary malignancies.
Tanya Dorff, M.D., section chief for the Genitourinary Disease Program, will speak on a case-based panel about applying an innovative immune treatment, CAR T cell therapy, to treat prostate cancer.
Richard T. Lee, M.D., medical director of City of Hope's Integrative Medicine Program, will serve on a panel titled "Highlights of the Care Delivery and Regulatory Policy Track."