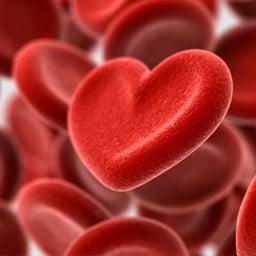 City of Hope's worldwide reputation for cancer care has been built on leading-edge research, breakthrough treatment, and the skill and compassion of its physicians and support staff — but most of its work would be impossible without blood and platelet donors.
"It's a big statement, but the majority of all the cancer treatments we do here, all the protocols, all the clinical trials — and by majority I mean about 90 percent — require transfusional support," said Kasie Uyeno, manager of blood-donor recruitment at City of Hope's
Blood Donor Center
.
Supply Vs. Demand
One of the greatest challenges the center faces is ensuring that there are ample supplies of blood and platelets, because these products have a short shelf life and cannot be stockpiled. Whole blood lasts just 42 days and platelets only seven — minus several days for safety testing.
All of this makes the need for blood and platelet donors constant and crucial.
Breakthrough Treatments Depend on Blood Donors
In recent years, leading-edge cancer research has given City of Hope some remarkable advances in cancer treatment. But these same breakthroughs have also placed a greater demand on blood supply.
"Many of the new therapies require a lot more transfusional support at the beginning of treatment," Uyeno explained.
Take stem cell transplants. They've been a miracle of science for patients with blood and bone cancers, many of whom are children — but it takes time for the cells to engraft and rebuild the patient's own blood and platelets. Until that happens, transfusions are a necessity.
Even patients receiving traditional chemotherapy and radiation require blood and platelets. These treatments can affect the bone marrow, diminishing blood cell counts, which weakens the immune system, and killing off the platelets necessary for clotting.
"We Have a Bleeder in the OR"
The demand for blood isn't always predictable — and fulfilling an unexpected need is often a matter of life or death.
"It's this dance between what we can project will happen versus what actually happens," Uyeno said.
A few weeks ago, for example, she received an urgent request: "We have a bleeder in the OR and need 40 units of O-positive blood."
They had enough of that blood type on hand for that one patient — but it left only 10 units in reserve. Uyeno immediately swung into triage mode, which included an urgent text to previous O-positive donors, until the supply was replenished.
The greatest demand at City of Hope is for platelets, which usually don't need to be matched for type — but there are exceptions that can't be planned for.
When one patient's platelet infusions weren't working, Uyeno had to quickly find a matching donor, someone whose platelets had the HLA (human leukocyte antigen). She reached out to her colleague Jennifer Zuniga, the directed donor coordinator at City of Hope, who found just the right person.
"This donor was so incredible," said Uyeno. "He had no idea who the patient was, but he actually scheduled his own vacations around the patient's need."
Donating Made Easy — Even Fun
City of Hope makes it easy for donors to schedule an appointment at the main campus in Duarte or at one of the bloodmobiles located all over Southern California. Just phone the Blood Donor Center at  626-471-7171 or visit
idonateblood4hope.org
.  You can also find information about donor drives, special gifts for donors and more on
Facebook
and
Twitter
.
You'll not only feel great about helping to save lives, but the Donor Center staff is known for making your donation experience fun — and not just because of the cookies or the In-N-Out Burger gift cards, or even the parties to celebrate your donation milestones.
"We're like a family," Lorna Badame said last year after her 400th donation. "It's just a good feeling all the way around, with good cheerful people."
****