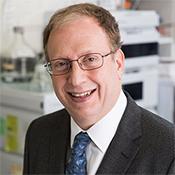 Don J. Diamond, Ph.D.
COH04S1, a City of Hope-developed COVID-19 investigational vaccine, stimulated broad-spectrum protective immunity against SARS-CoV-2 variants in new preclinical research due to its inclusion of both the virus' spike and nucleocapsid proteins and its ability to produce a robust antibody and T cell response, City of Hope researchers said. The study was published in
npj Vaccines
.
The broad spectrum of action demonstrated in two animal models is relevant because of the ever-emerging COVID-19 variants of concern. City of Hope researchers explained that as the number of variants increases, and as the time since a person's last vaccination gets longer, neutralizing antibodies, which fight the virus, will decrease in efficacy. The T cell response, however, is longer-lasting, resulting in longer-lasting immunity.
"To prevent the virus from entering the body, you need good neutralizing antibodies," said
Don J. Diamond
, Ph.D., a professor in the Department of Hematology & Hematopoietic Cell Transplantation and a study author. "But variants like Omicron have evolved to be partially resistant to many of those antibodies. T cell responses, on have the other hand, are less likely to be affected by these variants and are important as a second line of defense to control and eliminate the virus once it has entered the body."
The research team tested the efficacy of COH04S1, which is now licensed to GeoVax Labs Inc. to further develop and commercialize. The vaccine was used in two animal models frequently used for preclinical testing of COVID-19 vaccines.
After vaccination with COH04S1, specific immune responses against both the spike and nucleocapsid antigens were induced. This included neutralizing antibody responses to prevent infection as well as robust T cell responses to both viral antigens.
Furthermore, the vaccine protected the animals from SARS-CoV-2 respiratory infection and lung damage.
"The critical point of these animal models is that COVID-19 is a lung disease — a respiratory infection — and in both of these models, SARS-CoV2 infects the lungs and causes COVID-19-like symptoms," said
Felix Wussow
, Ph.D., an assistant research professor in the Department of Hematology & Hematopoietic Cell Transplantation, and study author who assisted Diamond in supervising the research. "We demonstrated in both of these animal models that the immune responses generated by our vaccine protect the lungs from infection by SARS-CoV2."
The investigational vaccine is built on a synthetic modified vaccinia Ankara (MVA) platform and was designed by Wussow, Diamond and
Flavia Chiuppesi
, Ph.D., an assistant research professor in the Department of Hematology & Hematopoietic Cell Transplantation and the study's lead author.
MVA is an approved vaccine against smallpox that City of Hope has previously used to vaccinate against infectious disease and cancer. Since COH04S1's MVA platform uses both spike and nucleocapsid proteins, this differentiates it from the current COVID-19 vaccines approved by the Food and Drug Administration (FDA), which are based solely on the spike protein.
Chiuppesi said that an unexpected finding in this study was that in the animal model, a single vaccination was sufficient to prime the immune response to protect the lungs from SARS-CoV2 infection. She noted that even though the humoral response, that is, the antibody response to the spike and nucleocapsid antigens, was higher after two vaccinations, the animal models were similarly protected after one vaccination.
Because only one immunization was needed to elicit a robust T cell response, the vaccine is now being used in a
Phase 1/2 trial as a universal booster
to current FDA-approved vaccines in healthy volunteers.
The rapid development of this COVID-19 investigational vaccine – COH04S1 – represents City of Hope's commitment to identify, invest and accelerate development of therapies that can significantly impact patients.
The vaccine was also tested in a
Phase 1 clinical trial
in healthy adults and is now being used in a
Phase 2 clinical trial
in immunocompromised patients. COH04S1 is the only COVID-19 vaccine that includes both the SARS-CoV-2 spike and nucleocapsid proteins to advance to Phase 2 trials in cancer patients.
"In the future we want to explore the use of our vaccine in all manner of cancer patients and other immunocompromised people," said Diamond.