Chanwang (Channing) Park, M.D.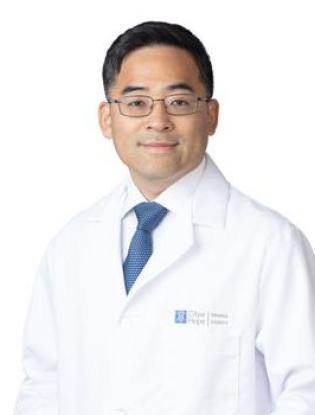 Chanwang (Channing) Park, M.D.'s unique professional expertise lies in both data-driven science and compassionate concern for patients who are anxious about their cancer treatments.
Dr. Park comes to City of Hope with years of experience both in anesthesiology and clinical informatics. While he was working as a clinical anesthesiologist at Indiana University Health system, he was leading some informatics projects to improve health information security, clinical quality and compliance as the chief information officer of Anesthesia Consultants of Indianapolis. He has been also active in his professional society to improve state-level or even national-level patient care. He was a board member of the Indiana Society of Anesthesiologists and a member of the House of Delegates of the American Society of Anesthesiologists for many years.
A well-known role model for Korean students aspiring to become physicians in the U.S., Dr. Park received his medical degree from Yonsei University in Korea. He completed his internship and residency at Indiana University School of Medicine and became board certified in clinical informatics. He continues to pursue research in data science, including machine learning and advanced statistics.
Dr. Park is fluent in Korean. He says that he receives his greatest professional satisfaction from helping calm his patients – particularly those experiencing language barriers. According to him, he says the best days in the operating room are when patients leave relieved, feeling a strong of confidence and hope.
Basic Text Field
2004, M.D., Medicine, Yonsei University, South Korea
Basic Text Field
2010-2014, Postgraduate Training, Anesthesiology Residency Program, Indiana University School of Medicine, Indianapolis, Indiana
Basic Text Field
2023-present, Anesthesiologist, Department of Anesthesiology, City of Hope Orange County Lennar Foundation Cancer Center, Irvine, California
2022-2023, Attending Anesthesiologist, Riverside Community Hospital, Riverside, California
2021-2022, Anesthesiologist, Fountain Valley Regional Hospital and Medical Center, Fountain Valley, California
2014-2021, Anesthesiologist, Indiana University Regional Academic Health Center and Suburban Hospitals, Indianapolis, Indiana