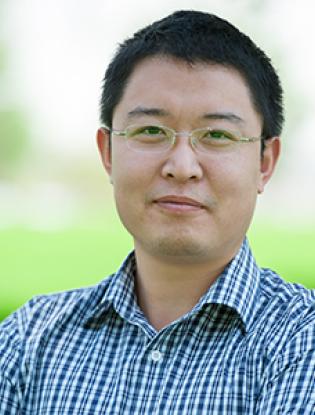 Postdoctoral Fellow, Department Of Immuno-Oncology
2014 – Present: Post-Doctoral Fellow, Department of Immuno-Oncology, Beckman Research Institute of City of Hope

2009-2014: Researcher, Institute of Biochemistry and Cell Biology, Shanghai Institutes for Biological Sciences, Chinese Academy of Sciences
Hu W, Chen A, Miao Y, Xia S, Ling Z, Xu K, Wang T, Xu Y, Cui J, Wu H, Hu G, Tian L, Wang L, Shu Y, Ma X, Xu B, Zhang J, Lin X, Bian C, Sun B. Fully human broadly neutralizing monoclonal antibodies against influenza A viruses generated from the memory B cells of a 2009 pandemic H1N1 influenza vaccine recipient. Virology. 2013; 435:320-328.

Xiaoxiao Zhuang, Yizhuo Sun, Zhiyang Ling, Qingxi Dong, Jingyan Zhu, Linna Tang, Yanyan Zhou, Yongyong Ji, Lin Tian, Guomei Lin, Lingchen Yan, Chaofeng Huang, Ze Chen, Chao Bian, Bing Sun. A detective monoclonal antibody recognized conserved epitope of hemagglutinin from H5N1 influenza virus. C. R. Chimie 2011; 14:826-830.

Sun Y, Bian C, Xu K, Hu W, Wang T, Cui J, Wu H, Ling Z, Ji Y, Lin G, Tian L, Zhou Y, Li B, Hu G, Yu N, An W, Pan R, Zhou P, Leng Q, Huang Z, Ma X, Sun B. Immune protection induced on day 10 following administration of the 2009 A/H1N1 pandemic influenza vaccine. PLoS One. 2010; 5(12):e14270.

Chao Bian, Fang Zhang, Feng Wang, Zhiyang Ling, Min Luo, Hongqiang Wu, Yizhuo Sun, Junhui Li, Bingnan Li, Jingyan Zhu, Linna Tang, Yanyan Zhou, Qunfang Shi, Yongyong Ji, Lin Tian, Guomei Lin, Yu Fan, Niansong Wang and Bing Sun. Development of retinol-binding protein 4 immunocolloidal gold fast test strip using high-sensitivity monoclonal antibodies generated by DNA immunization. Acta Biochim Biophys Sin (Shanghai). 2010; 42:847-853.

Chao Bian, Xiuqin Zhang, Xingfeng Cai, Linqi Zhang, Zhiwei Chen, Ye Zha,Ying Xu, Ke Xu, Wei Lu, Linchen Yan, Jianwei Yuan, Jiannan Feng, Pei Hao, Qidi Wang, Guoping Zhao, Gang Liu, Xueliang Zhu, Hao Shen, Bojian Zheng, Beifen Shen and Bing Sun. Conserved amino acids W423 and N424 in receptor-binding domain of SARS-CoV are potential targets for therapeutic monoclonal antibody. Virology. 2009; 383:39-46.