Groundbreaking care model will focus on remote monitoring and early identification of symptoms for transplant patients 
CONTACTS
Letisia Marquez
626-476-7593
lemarquez@coh.org
Nora Anderson
615-829-7330
nanderson@reimaginecare.com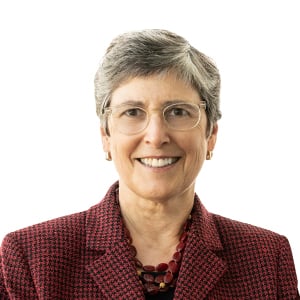 LOS ANGELES and NASHVILLE, Tenn. — City of Hope, one of the largest cancer research and treatment organizations in the United States, and Reimagine Care, which provides technology-enabled services to support the delivery of home-centered care, are bringing together their collective oncology expertise to implement a first-of-its-kind care model at City of Hope designed to improve patient outcomes and experience for eligible blood stem cell transplant recipients. The aim of the remote patient monitoring model is to provide a seamless experience that ensures City of Hope transplant patients receive monitoring and proactive symptom management upon discharge. City of Hope is the first to offer the program in Southern California.    
Reimagine Care's program, which is staffed by oncology-trained nurses and advanced practitioners, monitors a patient's symptoms and vital signs, proactively alerting City of Hope doctors and medical staff if a patient begins to show deteriorating vital signs or distress. 
The program will first be used by eligible myeloma and lymphoma patients who receive an autologous transplant, which uses their own stem cells and can cure myeloma and other blood cancers. City of Hope will closely monitor patients' experience with the program before offering it to more patients. If effective, the remote patient monitoring program could then be offered to all eligible transplant patients, including allogeneic patents who receive stem cells from donors.
"City of Hope is a national leader in blood stem cell and bone marrow transplants and an integral part of our success with the therapy is providing high-quality post-transplant care. Our patients will receive the same high level of care that they've always had and this collaboration is an added bonus to the exceptional care a patient already receives," said Eileen Smith, M.D., City of Hope's Francis & Kathleen McNamara Distinguished Chair in Hematology and Hematopoietic Cell Transplantation. "This additional step will help us detect infection early so we can treat it and prevent any serious complications."
City of Hope, one of the highest volume transplant centers in the nation and the largest in California, has performed more than 18,000 transplants since becoming one of the first cancer centers in the U.S. to offer the therapy in 1976.
The program uses the BioButton®, which is a painless, non-invasive device placed on a patient's skin on the chest. Patients wear the waterproof device 24 hours a day, seven days per week for up to 30 days after an autologous transplant. The BioButton sends data to the oncology-trained Reimagine Care nurses who monitor for vital sign changes that exceed baseline levels. If the BioButton detects a change in vital signs that exceed the threshold, an alert is sent to the Reimagine Care nurses, who will contact and triage the patient.
Reimagine Care's program comes at a time of evolving needs and preferences for patients with cancer, who are increasingly seeking a more convenient treatment experience and real-time communication with their care team. According to Reimagine Care's 2023 Consumer Research, over 90% of patients want on-demand access to an oncology expert during their cancer journey.  
Pallav Mehta, M.D., medical director for Reimagine Care said, "The ability to receive monitoring from the comfort of home will have a tremendous impact on a patient's recovery. City of Hope is one of the nation's leading cancer centers and bone marrow transplant providers. It's an honor to have the opportunity to serve their patients with 24/7, timely support that will improve the patient experience while identifying and managing symptoms more proactively, and ensuring the patient gets the right care in the right setting."
City of Hope is an investor in Reimagine Care.
About Reimagine Care
We believe people living with cancer deserve a better patient experience; to feel their best and to spend as much time as possible with the people they love, doing the things that bring them joy. Reimagine Care integrates clinical oncology experts and robust, enabling technologies to deliver a high-touch, individualized cancer treatment and recovery experience from home. This holistic approach relies on the combination of empathy and knowledge of our clinical care team with our thoughtfully designed and easy-to-use platform. Our vision and our approach fuel the delivery of high-quality, safe, home-centered, coordinated cancer care that makes care more patient-centric, accessible, affordable, and the first choice for patients everywhere. Please visit reimaginecare.com to learn more. 
About City of Hope
City of Hope's mission is to deliver the cures of tomorrow to the people who need them today. Founded in 1913, City of Hope has grown into one of the largest cancer research and treatment organizations in the U.S. and one of the leading research centers for diabetes and other life-threatening illnesses. City of Hope research has been the basis for numerous breakthrough cancer medicines, as well as human synthetic insulin and monoclonal antibodies. With an independent, National Cancer Institute-designated comprehensive cancer center at its core, City of Hope brings a uniquely integrated model to patients spanning cancer care, research and development, academics and training, and innovation initiatives. City of Hope's growing national system includes its Los Angeles campus, a network of clinical care locations across Southern California, a new cancer center in Orange County, California, and treatment facilities in Atlanta, Chicago and Phoenix. City of Hope's affiliated group of organizations includes Translational Genomics Research Institute and AccessHope. For more information about City of Hope, follow us on Facebook, Twitter, YouTube, Instagram and LinkedIn.