So many things were going wrong for Jesus Tamayo, it's a wonder he was still smiling.
 
And yet there it was: big, broad, radiant, ever present, the outer manifestation of a personality and maturity uncommon in much older people, let alone a 20-year-old with his challenges.
 
Looking at him smile, you'd never believe he was forced to battle cancer while simultaneously dealing with multiple medical facilities that dismissed him, misdiagnosed him, turned him away for lack of insurance or simply couldn't care for him because their beds were filled with COVID-19 patients.
 
Nope, the only vibes coming from Tamayo are positivity.
 
"He's a super sweet guy," said City of Hope pediatric hematologist Nicole A. Karras, M.D.
 
Born in Mexico, Tamayo immigrated with his mother to the U.S. when he was 8 years old. The rest of the family, including his three brothers, stayed behind.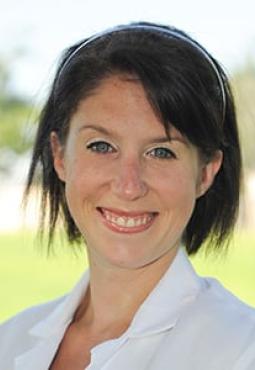 As a teen, Tamayo worked as a restaurant server and volunteered to deliver meals to elderly shut-ins. Later, he joined the Wider Circle organization, helping seniors overcome isolation. It's where he met his husband, Jonathan Morales, a fellow facilitator. They live in Downey, California.
 
"He's a remarkable young man," said Karras' colleague Saro H. Armenian, D.O., M.P.H., The Norman and Saide Lee Foundation Professor in Pediatrics. "His whole life has been one of service."
 
Early in 2020, Tamayo felt some pain in his chest that scared him. One brother had developed cancer in the same spot. Tamayo's doctors found nothing wrong and told him he was suffering from stress.
 
For the next few months, "I didn't pay much attention to it," he recalled. "The pain wasn't very consistent."
 
By June he was feeling worse, so he tried his doctors again. They suspected cartilage inflammation. They gave him pain medication and sent him home.
 
That October, he felt a lump in the center of his chest. And it was growing. "This is wrong," he thought. At the emergency room, he wanted an ultrasound. The overworked, COVID-19-battered staff said no. Nor could they admit him — beds were now reserved only for patients whose condition was "life-threatening."
 
Frustrated, Tamayo changed providers and was scheduled for a CT scan, but he had to wait two weeks and drive miles out his way to get it. After the scan, he decided to take matters into his own hands once and for all.
 
"I was very worried. I knew something wasn't right," he said. "So I went to Best Buy, put the disc from the CT scan into a computer, downloaded it and sent a copy to everybody — even my brother's doctor in Mexico.
 
"Everybody told me the same thing: Get a biopsy as fast as you can!"
 
But Tamayo didn't know where to turn or how he'd afford it. "I felt hopeless," he said.
 
This is where fate stepped in and did something extraordinary.
 
Shortly after Tamayo's CT scan, Karras meanwhile had dinner with a friend, a radiologist. They commiserated about the cancer patients whose diagnosis and treatment had been delayed by the pandemic, often with grim results. As an example, the radiologist mentioned a young man she had just seen for a CT scan who had a large mass in his chest.
 
It was Tamayo.
 
Karras' eyes lit up. She knew that City of Hope could help. She made a few calls, including City of Hope's Financial Clearance Services which helped Tamayo get the coverage he needed. She got everyone on board ("late on a Friday night," she emphasized), and within hours Tamayo was in Karras' office, getting all the tests he needed.
'We'll Take Care Of You'
He still can't believe his good fortune.
 
"She [Dr. Karras] said to me, 'We want you! We will admit you.' And everybody on her team said the same thing: 'We want to treat you. We'll take care of you.'
 
"You know," he continued, almost crying now, "I try to be strong. But it was such a relief. It was so powerful …" his voice trailed off. 
 
It didn't take long to put Tamayo on the path to recovery. Karras originally believed he had a form of sarcoma, but later determined the mass in his chest to be diffuse large B cell lymphoma, one of the more common cancers in young adults and very receptive to chemotherapy — with one caveat.
 
"When these lymphoma cells die," explained Armenian (he joined the case for his special expertise in pediatric lymphoma), "they release toxins that can overwhelm the organs." It's important to strike the right balance, so Armenian uses a protocol recommended by the Children's Oncology Group in a recent study. It's a five-cycle treatment that adds the monoclonal antibody rituximab to a combination of chemo drugs, including methotrexate, cyclophosphamide and others.
 
"It worked amazingly well," recalled Armenian. After just the first cycle (which is deliberately kept milder than subsequent cycles, to gauge the patient's tolerance), Tamayo's cancer had shrunk beyond expectations. "He felt dramatically different right away."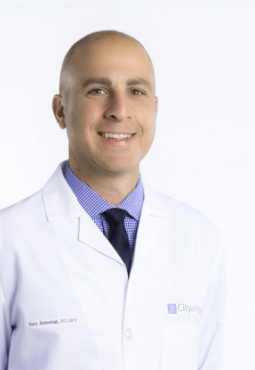 Also dramatically different: How City of Hope handled the pandemic compared to other places Tamayo had seen. He describes one emergency room as "chaos" brought on by the flood of COVID-19 patients. But at City of Hope, "They made me feel safe. And everyone was so nice. It felt like a five-star hotel!"
 
But the virus did exact its price. Because of City of Hope's strict no-visitor policy during the pandemic, Tamayo's family could not accompany him on most of his visits.
 
"That's the worst thing that's happened" as a result of the pandemic, said Karras, noting that it's especially hard for younger patients and their parents.
 
But Tamayo handled it. His treatment completed, he's now "doing great, with an excellent prognosis," said Armenian, who is looking forward to celebrating "cancer survival birthdays" with Tamayo "for many decades to come. It makes me happy."
 
For Tamayo, "happy" is an understatement.
 
"I feel cured," he exulted, then added, "There's a lot of hope at City of Hope!"