City of Hope's commitment to compassionate patient care is exemplified by our exceptional nurses. During Nurses Week, May 6 to 12, we honor our nurses' achievements and their critical work
City of Hope's nursing staff has been recognized for their dedication, innovation and leadership by several organizations recently, including the Oncology Nursing Certification Corporation (ONCC), the Association of California Nurse Leaders (ACNL) and the American Nurses Association\California (ANA\California).
ONCC Employer Recognition Award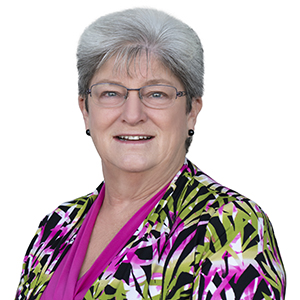 City of Hope was honored to win the ONCC Employer Recognition Award this year, which honors organizations that provide sustained support and recognition of oncology-certified nurses.
The ONCC is the premier provider of nationally accredited certifications for nurses in oncology and related specialties. More than 40,000 certified nurses in adult oncology, pediatric hematology-oncology, breast care or blood and marrow transplant nursing belong to the ONCC.
"As the chief nursing officer for City of Hope National Medical Center, I am sincerely thankful, on behalf of all of our staff, for this award," said  Susan J. Brown, Ph.D., M.S.N., R.N., CENP, City of Hope's senior vice president of patient care services and chief nursing officer.
"It is truly a meaningful recognition to receive the ONCC Employer Recognition Award celebrating all that we as an organization do to support and applaud national board certification."
ACNL Friend of Nursing Award
For over 40 years, the ACNL has been positioning nurse leaders to influence the future of health care. The ACNL works to develop nurse leadership skills, advance the professional practice of nursing, promote quality and patient safety, and improve the health of California's communities.
 
The ACNL's Friend of Nursing Award is given to an individual or organization demonstrating significant contributions and support for the nursing profession. This year's winner was Amy Altomare, City of Hope's program director of Clinical Quality, Strategy and Optimization. Altomare and her team develop and implement sustainable strategic solutions that support City of Hope nurses and patients.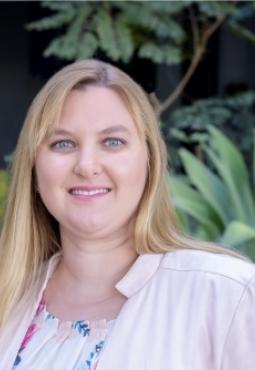 "I am honored to be a friend of nursing, getting to do what I love every day. Susan Brown, Chris Tarver, and all the nurse leaders have always supported my growth and given me opportunities to work together to further our mission," Altomare said.
 
"This means so much to me because of the incredible City of Hope nursing team who has accepted me as an honorary nurse and has trusted me to partner on initiatives. This award is a wonderful honor, and I look forward to continuing a lifelong passion of being a friend of nursing."
ANA\California Elizabeth "Betty" Curtis Award
The mission of the ANA\California is to optimize nursing's contributions to the health and well-being of individuals, families and communities. The ANA\California encourages and supports nurses in fostering nursing practice standards, promoting professional and leadership development, influencing public policy and enhancing professional practice environments.
 
This year, City of Hope's Gilanie De Castro, B.S.N., R.N., ONC, took home the Elizabeth "Betty" Curtis Award for advocacy in legislature. This prize is awarded to a registered nurse who is an advocate for nursing and healthcare in the legislature, on regulatory boards or in  other public policy arenas.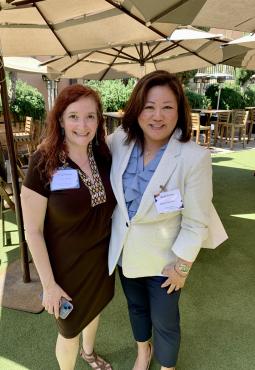 De Castro is the nurse manager of City of Hope's Pasadena and South Pasadena locations, where she oversees nurses in multiple departments, specialties and patient care roles.
"I was very surprised and honored to win this award — I didn't feel like I was doing anything extraordinary or above and beyond, I was just doing what I am passionate about," De Castro said. 
"I truly love being a nurse and am passionate about elevating the nursing profession and improving health care through advocacy and civic engagement. Nursing is a very large and influential group, with 4 million nurses in the U.S. today. With our special training, code of ethics and compassion for the human condition, I believe that nurses can have a significant impact on improving the lives of every single person in the world."