Patient Thevi Jean-Louis Meets His Skateboarding Heroes in a Surprise Visit and Performance on Our Duarte Campus
Patient Thevi Jean-Louis got to see a wish fulfilled on our Duarte campus on August 24, when some of his favorite celebrity skateboarders surprised him in his room in Helford Clinical Research Hospital and even set up a half-pipe in the Argyros Family Garden below, where they performed skateboarding tricks afterwards for him and other patients, who were able to look down from the 3rd floor Helford lobby.
Professional skaters Paul Rodriguez, Kyle Walker and Sean Malto met Jean-Louis, who is a big fan of skateboarding and follows their careers closely. Walker is a  winner of Thrasher Magazine's "Skater of the Year," one of the most prestigious prizes in skating. Rodriguez, popularly known as "P-Rod," has won a total of eight medals at the X Games, four of them gold.
Jean-Louis, 20, is being treated at City of Hope for relapsed refractory acute myeloid leukemia (AML) as a patient of Anna Pawlowska, M.D. He was originally diagnosed at age 19 just as he was about to begin his sophomore year at Bard College, where he was a media arts major. He had spent that summer teaching surfing in Venice Beach when he began to notice his rapid weight loss and what he called "overwhelming fatigue."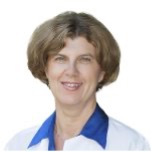 "It is so important to patients to have positive events like this, and this is something that Thevi loves," Pawlowska said. "I truly believe the psychological component is so important to a patient's recovery."
The surprise visit by his skateboarding heroes went a long to way boost his energy and spirits. Jean-Louis himself was even able to take a spin on the half-pipe, with Pawlowska and mom Evelyn keeping a watchful eye.  "You just have to believe, believe, believe," mom said.
But there was one more surprise in store for the young man. Photography is another passion, a hobby he returned to during his initial diagnosis. Rodriguez and Walker presented Jean-Louis with a top of the line professional camera, one of the best on the market, and The Dream Machine Foundation flew in Atiba Jefferson, Jean-Louis' favorite sports photographer, to meet him and share some tricks of the trade.
Meeting Jean-Louis was as much a thrill for the special guests as it was for him meeting them.
"Thevi's strength is so inspiring, and I was honored to be able to show him how I shoot," Jefferson said. "Thank you City of Hope and The Dream Machine for making this connection."
"Thevi is a lovely, strong, powerful soul," Walker said. "It was my honor to support Thevi and make this dream come true for him."
Sarah Speirs is the senior director of Donor Experience within our Office of Philanthropy, and worked closely with Jean-Louis' care team and The Dream Foundation, which helps to grant wishes to children and adults fighting disease, to pull this surprise event together.
"I wish everyone could have seen the pure joy on Thevi's face when surprise after surprise kept showing up for him on our campus," Speirs said. "The three skaters were incredibly gracious and generous with their time and did everything they could to give Thevi the ultimate fan experience."
"I feel so incredibly grateful," Jean-Louis said. "I am so appreciative of the skaters who came out to surprise me, and so thankful to City of Hope and Dr. Powlowska. Today was awesome. I am over the moon."
You can watch a brief video of the special event here.