Panelist Suzanne Lerner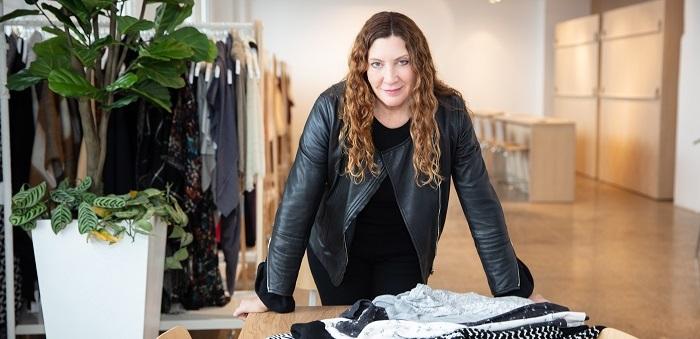 Suzanne Lerner
Co-Founder and President, Michael Stars
Suzanne Lerner, co-founder, CEO, and president of lifestyle and clothing brand MichaelStars is an activist, entrepreneur, and philanthropist. She co-founded Michael Stars in Los Angeles with her husband Michael Cohen. Their aim was to create effortless fashion that was timeless and comfortable—meant to go with people wherever they went in life. What started with an iconic, one-sized tee that created a fashion movement, has today evolved into a collection of timeless essentials; crafted with quality and made to last.
As a women-led and family-owned business, Michael Stars continues to produce the majority of its garments in Los Angeles to ensure quality production, and provide fair wages, and economic opportunity for the community. The Michael Stars Foundation, established by Michael and Suzanne, is a major supporter of grassroots organizations building critical pathways to equality. The company received the Southern California Apparel Social Responsibility Award from the Los Angeles Business Journal, honoring their passion for philanthropy locally and globally.
Today Suzanne inspires new generations of social impact entrepreneurs and is a frequent contributor and speaker on investing, founding, and running socially conscious businesses. She serves as a director on several non-profit boards including the ACLU of Southern California, the ERA Coalition, and the Ms. Foundation. She has been honored as a "Woman of Vision" by the Ms. Foundation and was recognized as one of "21 Leaders for the 21st Century" by Women's eNews. She is an active member of Women Moving Millions and Women's Donor Network.