Fashion & Retail Group Spirit of Life®
2023 Spirit of Life Celebration honoring
Leslie Gifford, President and Creative Director, Naked Cashmere and Bruce Gifford, CEO, Naked Cashmere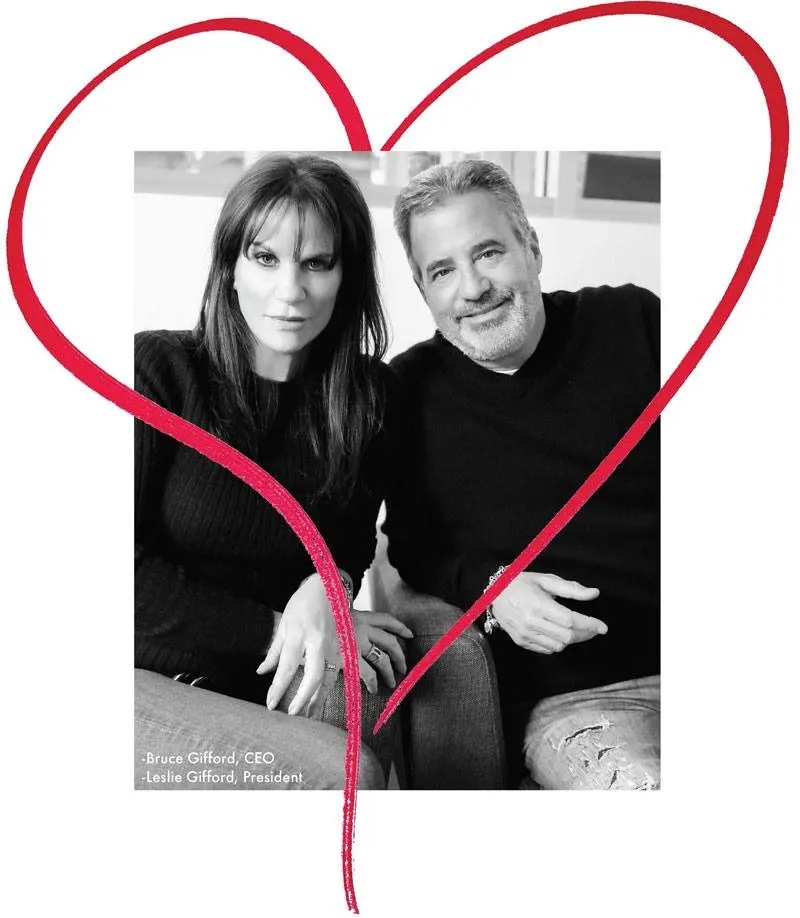 The Giffords have remained leaders in the fashion community globally through their professional and philanthropic accomplishments. We're delighted to celebrate this extremely deserving couple.
For more information and sponsorship opportunities please email us at 
far@coh.org
.
In 2009, Leslie and Bruce Gifford launched the contemporary knitwear brand, 360Cashmere , under the parent company, 360Sweater , after selling their very successful 
SWEATER.COM
 business in 2006. 360Sweater was founded on the pillars of love, family, and giving back. Much like the 360 degrees of a circle, 360Sweater believes that everything in life comes full circle revolving around love and family as well as the creative energy that binds them together.
360Sweater is a family operated knitwear empire with both of the Gifford's children heavily involved in managing the business. Their daughter, Alexandra Gifford Edelman, manages their New York showroom and son, Andrew Gifford, is the Chief Marketing Officer. Working together as a family has been a dream come true. Together, they bring four generations of knowledge and expertise regarding global sourcing and fashion marketing to create pioneer brands that continue to be a unique staple in the marketplace.
In July of 2013, 360Cashmere expanded with the launch of their edgier line, Skull Cashmere , which was the creative vision of their son Andrew. In 2016, after recognizing the changing landscape of traditional retail, the Giffords decided to create a new, direct-to-consumer knitwear brand,
NAKEDCASHMERE
, which allowed the company to reach their customers more directly and for half the retail price. By selling solely online, NAKEDCASHMERE was able to eliminate the retail mark-up offered through selling their products at traditional brick and mortar stores . Overnight, NAKEDCASHMERE successfully shattered the traditional wholesale/retail model and became the first-ever, direct-to-consumer luxury knitwear brand with the most extensive cashmere collection available anywhere in the world.