Introducing the 2022 Los Angeles Real Estate & Construction Industries Council Spirit of Life® Honoree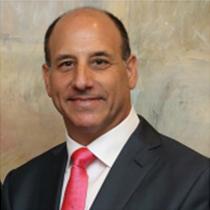 Since founding Freeman Group, Inc. almost 30 years ago, Rodney Freeman has led his team of expert consulting professionals to successfully construct and represent owner's interests in building over 4 billion dollars in a broad range of iconic projects — from custom estates and corporate headquarters to community institutions. Some of the more notable projects Rodney has been responsible for in the Los Angeles area are: UCLA Anderson School of Business, The Wallis Annenberg Center for Performing Arts, The Los Angeles LGBT Center, Rape Treatment Center at UCLA, The Hollywood Sign, The Beverly Hilton Hotel Renovation, Jewish Federation Headquarters, OTIS College of Art & Design Campus, Hillcrest Country Club and Bijan of Beverly Hills.
In 1997, Rodney expanded into real estate investments, development, and property management by co-founding Metro Properties, LLC. while continuing to grow Freeman Group, Inc. Metro Properties has successfully purchased, renovated, and repositioned commercial properties which they continue to own and operate throughout Southern California.
In the Los Angeles community, Rodney is firmly committed to various organizations and institutions where he holds key leadership roles. Among these are City of Hope, where he served on the National Board of Directors for 14 years and is currently Chairman of the Real Estate and Construction Committee.
Freeman Group, Inc. has been integral in the planning and development of City of Hope's campus transformation in Duarte and our expansion into Orange County. The industry leading buildings now under now under construction under Rodney's leadership in both locations will transform the patient experience, accelerate the pace of our continued fight against cancer and focus on what we, here at the City of Hope, strive to do best, which is to give of ourselves in helping brave people remain brave, showing others that courage among the few results in courage among the many and lastly, giving hope to patients and their families alike.