22nd Annual Taste of Hope

22nd Annual Taste Of Hope
Thursday, April 7, 2022
Shrine Event Center
170 Lindbergh Ave,
Livermore, CA 94551
The Northern California Food Industries Circle is proud to bring back the tradition of the Taste of Hope event, which has paved the way for similar events in other markets across the country. The Food Industries Circle is one of the largest volunteer efforts we have in our industry, where retailers, suppliers, manufacturers, distributors and brokers have banded together for decades to raise funds for innovative cancer research and compassionate patient care
Join local wineries, breweries and spirits for the NCFIC 22nd annual Taste of Hope. Featuring delicious food and wine pairings, retail bartenders, a silent auction and more benefiting City of Hope's ongoing cancer and diabetes research and comprehensive patient care.
Join local and national retailers from: Safeway, Raley's, Costco, Save Mart, Bevmo, Lunardi's and more as they participate as bartenders at each station, competing for Hope Cash to win the coveted Retail Bartender Trophy!
To help maintain a healthy environment, enhance safety and lower the risk of COVID-19 spread, we will require each attendee/staff/vendor to provide proof of full vaccination status, or negative COVID-19 test result taken within 72 hours prior to the event date. Upon event site arrival, there will be a designated verification check point for all event attendees/staff/vendors to provide vaccination card (photo/photocopy or digital record of vaccination verification will be accepted) or negative COVID-19 test result 72 hours prior event before entry. If you are unable to provide the required documentation, you will not be permitted to enter the event.
Sponsorship Opportunities
Presenting sponsor – $10,000 
Gran Reserva sponsor (wine)  | Brew Master sponsor (beer) | Cask Master sponsor (spirits) – $5,000 
Reserva sponsor – $2,500
Vintage sponsor – $2,000
Ticket Packages AND Hope Cash*
Top Shelf | $1,800 | Eight Tickets | $500 Hope Cash
Signature | $1,200 | FiveTickets | $300 Hope Cash
On Tap | $400 | Two Tickets | $100 Hope Cash
Individual Ticket | $200
Additional Hope Cash will be available for purchase online and at the event. 
 
*Hope Cash is used to tip the retail bartenders at each station. The retailers with the most Hope Cash will win a prize and enjoy bragging rights. Hope Cash donations are 100% tax-deductible.
Thank you to our sponsors:
Presenting Sponsors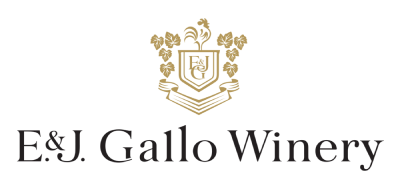 Gran Reserva | Brew Master | Cask Master Sponsors
Reserva Sponsors
Vintage Sponsors
Goldschmidt Vineyards
Kobrand Corporation
Riboli Family Wines