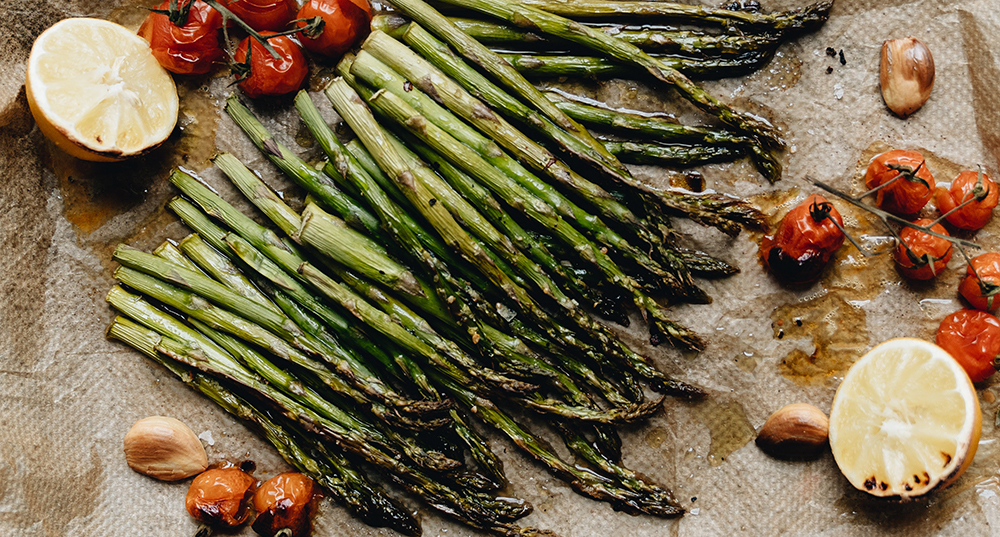 by Hopeful
Grilled Asparagus Tricolor Quinoa Salad
This Grilled Asparagus Tricolor Quinoa Salad is filled with protein-packed quinoa, antioxidant-filled peppers and tomatoes, and nutrient-rich asparagus. Great as a side or main dish, this simple recipe comes together quickly. Add this flavorful and healthy to recipe rotation today. Recipe courtesy of City of Hope Executive Chef Christian Eggerling.
Recipes on Hopeful are created in cooperation with the Conrad N. Hilton Foundation Partnership.
Ingredients
3 cups vegetable stock
1 1/2 cups tricolor quinoa, rinsed, steamed, fluffed, chilled
1 bunch asparagus, washed, cut reserve tips, cut stalk on the bias
1 yellow bell pepper, washed, julienne
1 vine ripened tomato, washed, julienne
1 bunch spinach, fresh
2 tbsp olive oil
1 tbsp lemon juice, fresh
1 tbsp garlic, minced
1 tsp basil, fresh, washed, julienne
1/16 tsp salt
1/16 tsp black pepper, table grind
Directions
In a sauce pan, heat stock to a boil. Add rinsed quinoa, cover and reduce heat to a light simmer and allow quinoa to absorb the liquid. This should take approximately 15 minutes.
Place cooked quinoa in a bowl, fluff with a fork and reserve in the refrigerator.
In a mixing bowl, toss asparagus, 1 tbsp of olive oil and garlic and toss until asparagus is well coated, then season with salt and pepper. Place asparagus on a preheated grill and cook for approximately eight minutes, or until asparagus is lightly charred, but not overcooked.
Remove asparagus from the grill and let cool in the refrigerator.
Place all ingredients in mixing bowl with quinoa and combine thoroughly.
Season with salt and pepper, then serve.