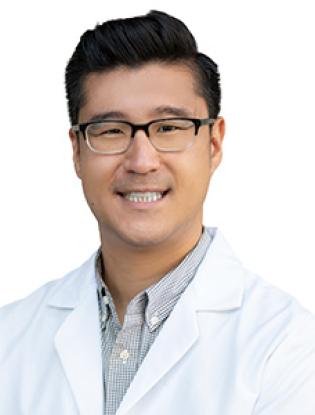 Hospitalist
Appointments
Assistant Clinical Professor, Department Of Supportive Care Medicine
Jee Won Cheong, D.O., prizes his role as an advocate for cancer patients, as well as the rapport that he builds with patients and their families. He chose to specialize in palliative and supportive care medicine because of the direct impact he has on care. Knowing that cancer treatment can be an arduous journey with many ups and downs, Dr. Cheong aims to help patients use the medical information they receive to make decisions that best align with their values and goals.
After years of volunteering in different health care settings, he earned his degree as an osteopath from Nova Southeastern University in Florida. He then completed a residency in family medicine at Rowan University in New Jersey and a fellowship in hospice and palliative medicine at Univeristy of California Los Angeles.

Raised in Southern California and fluent in Korean, Dr. Cheong is an avid sports fan who enjoys playing golf.
Osteopathic Medical Board of California - Fully Licensed in California

American Board of Family Medicine - Board Certified in Family Medicine
2017, Doctor of Osteopathic Medicine, College of Osteopathic Medicine, Nova Southeastern University, Fort Lauderdale, FL
2021, Department of Hospice and Palliative Medicine, David Geffen School of Medicine, University of California Los Angeles, Los Angeles, CA
2017-2020, Department of Family Medicine, School of Osteopathic Medicine, Rowan University, Stratford, NJ
2021-present, Assistant Clinical Professor, Department of Supportive Care Medicine, City of Hope, Duarte, California