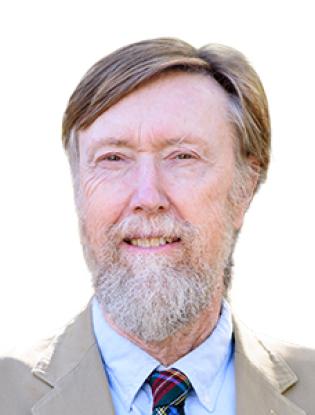 1986 - 1989, MA, Biostatistics, Harvard School of Public Health, Boston

1986, Ph.D., Statistics, Oregon State University, Corvallis, OR

1982, M.S., Statistics, Oregon State University, Corvallis, OR

1975, A.B., Botany, University of California Berkeley, Berkeley, CA
2001 - Present, Professor, Division of Biostatistics, Department of Computational and Quantitative Medicine, Beckman Research Institute of City of Hope, Duarte, CA

2004 - 2019, Director, Division of Biostatistics, Department of Computational and Quantitative Medicine, Beckman Research Institute of City of Hope, Duarte, CA

1997, Adjunct Assistant Professor, Department of Preventive Medicine, University of Southern California, Los Angeles, CA

1996 - 2001, Assistant Research Scientist, Division of Biostatistics, Beckman Research Institute of City of Hope, Duarte, CA

1989 - 1996, Research Assistant. Professor, Division of Biostatistics, University of Florida, Gainesville, FL
The Division of Biostatistics provides statistical expertise for basic, translational and clinical research.
The services provided by the Division of Biostatistics are collaboration, consulting and statistical computing. The core faculty members maintain expertise in a variety of specialized areas including clinical trials, high throughput functional genomics, pharmacokinetic modeling, epidemiology and statistical genetics.
The division assists City of Hope's comprehensive cancer center and Beckman Research Institute of City of Hope investigators with study design, analytic plan development, database design and data extraction, efficacy and safety monitoring, manuscript preparation, and the development of grant proposals and clinical protocols.
Service to the institution includes statistical review of cancer-related clinical research protocols for the CPRMC, IRB and DSMB. Outside of their core activities, the faculty members are also engaged in externally funded biomedical research, the development of statistical methodology, and teaching in the graduate school and the Clinical Investigation Training Program.
Division Researchers
Staff Scientist
Director
Information listed here is obtained from Pubmed, a public database; City of Hope is not responsible for its accuracy.
Lara PN, Jr., Stadler WM, Longmate J, Quinn DI, Wexler J, Van Loan M, Twardowski P, Gumerlock PH, Vogelzang NJ, Vokes EE, Lenz HJ, Doroshow JH,Gandara DR. A randomized phase II trial of the matrix metalloproteinase inhibitor BMS-275291 in hormone-refractory prostate cancer patients with bone metastases. "Clin Cancer Res"; 2006; 12:5: 1556-63.
Lara PN, Koczywas M, Quinn DI, Lenz HJ, Davies AM, Lau DHM, Gumerlock PH, Longmate J, Doroshow JH, Schenkein D, Kashala O,Gandara DR. Bortezomib plus docetaxel in advanced non-small cell lung cancer and other solid tumors: A phase I California cancer consortium trial. "Journal of Thoracic Oncology"; 2006; 1:2: 126-134.
La Rosa C, Wang ZD, Lacey SF, Lalimarmo MM, Krishnan A, Longmate J, Diamond DJ. In vitro expansion of polyclonal T-cell subsets for adoptive immunotherapy by recombinant modified vaccinia Ankara. "Experimental Hematology"; 2006; 34:4: 497-507.
Hill KA, Halangoda A, Heinmoeller PW, Gonzalez K, Chitaphan C, Longmate J, Scaringe WA, Wang JC, Sommer SS. Tissue-specific time courses of spontaneous mutation frequency and deviations in mutation pattern are observed in middle to late adulthood in Big Blue mice. Environ Mol Mutagen. 2005 Jun;45(5):442-54. [Epub Feb 2005].
Daftarian P, Sharan R, Haq W, Ali S, Longmate J, Termini J, Diamond DJ. Novel conjugates of epitope fusion peptides with CpG-ODN display enhanced immunogenicity and HIV recognition. Vaccine. 2005 May 16;23(26):3453-68.
Margolin K, Longmate J, Baratta T, Synold T, Christensen S, Weber J, Gajewski T, Quirt I, Doroshow JH. CCI-779 in metastatic melanoma: a phase II trial of the California Cancer Consortium. Cancer. 2005 Sep 1;104(5):1045-8.
Faynsod M, Wagman LD, Longmate J, Carroll M, Leong LA. Improved hepatic toxicity profile of portal vein adjuvant hepatic infusional chemotherapy.J Clin Oncol. 2005 Aug 1;23(22):4876-80. Epub 2005 Jul 11.
Openshaw H, Beamon K, Longmate J, Synold T, Slatkin NE, Somlo G. The effect of height on paclitaxel nerve damage. J Neurooncol. 2005 Sep;74(2):207-10. PMID: 16193394.
Gallez-Hawkins G, Thao L, Lacey SF, Martinez J, Li X, Franck AE, Lomeli NA, Longmate J, Diamond DJ, Spielberger R, Forman SJ, Zaia JA. Cytomegalovirus immune reconstitution occurs in recipients of allogeneic hematopoietic cell transplants irrespective of detectable cytomegalovirus infection. Biol Blood Marrow Transplant. 2005 Nov;11(11):890-902.
Lacey SF, Martinez J, Gallez-Hawkins G, Thao L, Longmate J, Haq W, Spielberger R, Forman SJ, Zaia JA, Diamond DJ. Simultaneous Reconstitution of Multiple Cytomegalovirus-Specific CD8+ Cell Populations with Divergent Functionality in Hematopoietic Stem-Cell Transplant Recipients. J Infect Dis. 2005 Mar 15;191(6):977-84. Epub 2005 Feb 09.
Openshaw H, Beamon K, Synold TW, Longmate J, Slatkin NE, Doroshow JH, Forman S, Margolin K, Morgan R, Shibata S, Somlo G. Neurophysiological study of peripheral neuropathy after high-dose Paclitaxel: lack of neuroprotective effect of amifostine. Clin Cancer Res. 2004 Jan 15;10(2):461-7.
Chu FF, Esworthy RS, Chu PG, Longmate JA, Huycke MM, Wilczynski S, Doroshow JH. Bacteria-induced intestinal cancer in mice with disrupted Gpx1 and Gpx2 genes. Cancer Res. 2004 Feb 1;64(3):962-8.
Lara PN Jr, Laptalo L, Longmate J, Lau DH, Gandour-Edwards R, Gumerlock PH, Doroshow JH, Gandara DR. Trastuzumab plus Docetaxel in HER2/neu-Positive Non-Small-Cell Lung Cancer: A California Cancer Consortium Screening and Phase II Trial. Clin Lung Cancer. 2004 Jan;5(4):231-6.
Doroshow JH, Synold TW, Gandara D, Mani S, Remick SC, Mulkerin D, Hamilton A, Sharma S, Ramanathan RK, Lenz HJ, Graham M, Longmate J, Takimoto CH, Ivy P. Pharmacology of oxaliplatin in solid tumor patients with hepatic dysfunction: a preliminary report of the National Cancer Institute Organ Dysfunction Working Group. Semin Oncol. 2003 Aug;30(4 Suppl 15):14-9.
Lara PN Jr, Frankel P, Mack PC, Gumerlock PH, Galvin I, Martel CL, Longmate J, Doroshow JH, Lenz HJ, Lau DH, Gandara DR. Tirapazamine plus carboplatin and paclitaxel in advanced malignant solid tumors: a california cancer consortium phase I and molecular correlative study. Clin Cancer Res. 2003 Oct 1;9(12): 4356-62.