Dating is tricky enough in the best of circumstances. Cancer can make it a whole lot more complicated — but what is life without a little romance?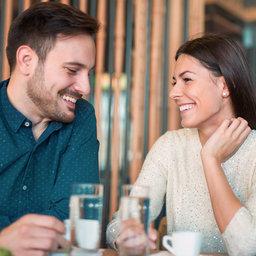 If you feel ready for it, here are some tips, culled from the American Cancer Society, The American Association for Cancer Oncology, City of Hope and other experts, to help you navigate the sometimes wonderful, sometimes treacherous seas of dating.
 
When Can You Date?
With your doctor's okay — and enough energy — it may be fine to date during treatment or as soon after as you feel up to it. Cancer may even have given you a newfound appreciation for life, and you want someone special to enjoy it with. But as exciting as dating is, don't forget how stressful meeting new people can be. And if cancer has caused physical or emotional changes that may affect your love life, your doctor and other support staff can help you deal with those issues.
 
How Soon Should You Reveal You've Had Cancer?
Well, you probably don't want to announce it on your Tinder profile. And even on casual dates, you don't have to reveal anything that feels too personal. But when you do sense a meaningful relationship developing, find the right time and setting to talk about it, then proceed at your own pace and reveal only as much as is comfortable. Keep in mind that the more involved you become with someone, the harder it will be if cancer is a deal-breaker for them. The most difficult part of dating is rejection, but that comes with the territory, no matter how healthy you are.
 
Are There Less Stressful Ways to Meet People than Online Dating?
Absolutely. Going to social gatherings with friends is a good way to ease back into the social scene. Taking classes in subjects that interest you, volunteering for a cause you're passionate about or working out at a local gym are great ways to meet people, because sharing common interests can be a springboard to genuine friendship. And when an attraction ignites with a friend who already cares about you, you'll be on much more solid ground when you open up about cancer.
 
How to Deal with Intimacy?
As you move toward intimacy, there may be even tougher issues to face. In addition to the normal self-consciousness many people experience with a new sexual relationship, cancer may have left visible marks, like mastectomy scars or an ostomy. It may have affected your sexual response. Or you may need to explain that you can't have children. Not everyone will be able to deal with this. You'll have to let go and move on. But when someone does accept you as you are, you've laid solid groundwork for an honest and trusting relationship.