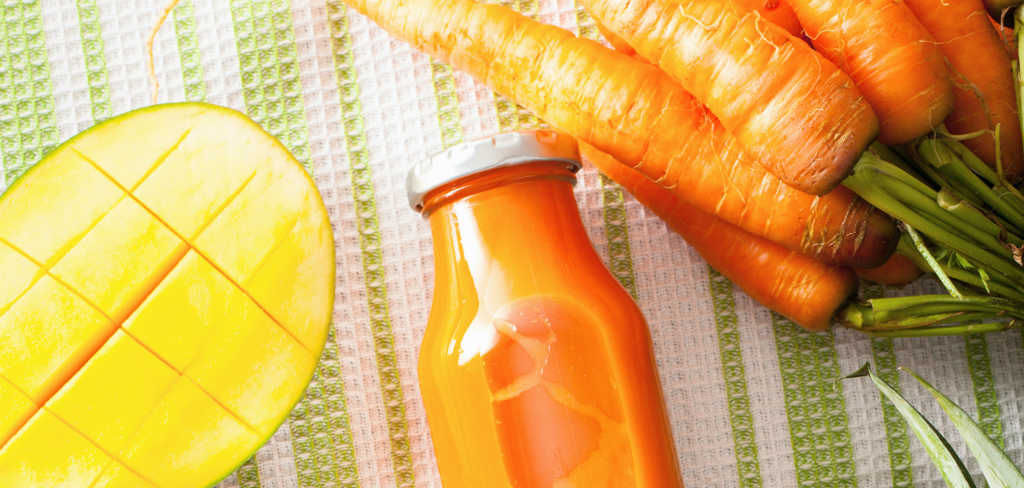 by hopeful
Mango Carrot Ginger Smoothie
This recipe is high in antioxidants, a good source of fiber and is heart healthy. Ginger is also extremely helpful for those undergoing cancer treatments who may be feeling nauseous. 
Ingredients:
1 mango, peeled, sliced into chunks
1/2 orange, peeled, quartered
1 large carrot, sliced into large chunks
1 1/2 cups soy milk, plain
1 (1-inch) piece, peeled fresh ginger
6 ice cubes
Makes 2 servings.(Yield: about 2 1/2 cups or 1 1/4 cup per serving)
Per Serving: 200 calories, 4 g total fat (0 g. saturated fat), 36 g carbohydrate, 7 g protein, 4 g dietary fiber, 120 mg sodium.
Prep Time: 10 minutes
Directions
Place all ingredients in container of a blender and process until smooth.
Pour into 2 glasses. Enjoy!