Meet some of the students from our college student summer internship program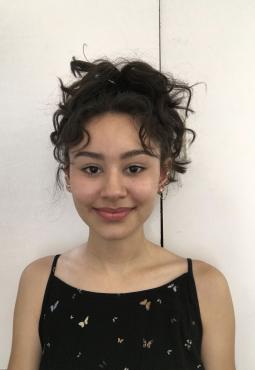 Internships are often seen as a rite of passage for college students hoping to gain professional experience and guidance for a future career path. For three City of Hope interns, it was all of that and more.
In the three short years since the launch of City of Hope's College Student Summer Internship Program, the organization has already been able to mentor hundreds of eager college students looking for the opportunity to learn and work within the health care sector. This summer was no different. Upon accepting 125 students from more than 70 colleges and universities nationwide — a nearly 20% increase from last year — each intern was thoughtfully placed into a department where their skills could be simultaneously refined and utilized.
Eddie Moreira, a fourth-year public health major on the premed track at the University of California Berkeley, interned with the Department of Infection Prevention under the supervision of executive director Annemarie Flood.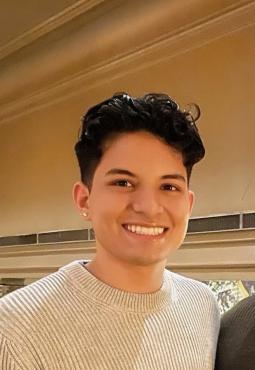 Moreira said he was initially nervous to begin his internship because of his lack of work experience in a hospital setting, but said he was quickly reassured that the entire purpose of his being at City of Hope was simply to learn.
"I want to emphasize how transparent and encouraging everyone was," he said. "They were all about making sure I got to go and do as much as I could. They really were role models." Having completed his internship, Moreira said he is ready to pursue his goal of attending medical school.
It was precisely that readiness to help that also guided Michella Elad to discover a career path that was previously unknown to her. Elad is a graduate student majoring in public health with a focus on community health sciences at Baylor University. She interned with City of Hope through the Office of Philanthropy.  
She said it was an opportunity to see up close just how essential philanthropy work is to the programs and services City of Hope provides. She also observed how interactive the department is with other departments within the enterprise. Through her intern assignment, she was able to work with a variety of people in differing roles, including those within the Department of Community Benefit, which sparked an interest. This connection led her to the employee resource group Connecting People of African Descent for Hope (CPAD).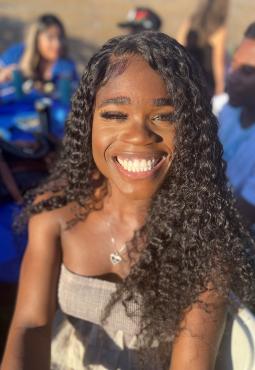 "I knew what I wanted to do, I just didn't know the title for it," Elad said of her career goals. "But in speaking with Nancy Clifton-Hawkins, the director of Community Benefit, as well as Christopher Sistrunk, Ph.D., a researcher and professor, I realized that working with resource groups like CPAD is exactly everything I've been wanting to do."
Striving to serve minority and underserved communities regarding healthy eating and physical activity, Elad said she not only found a profession to match her desire to help others, but also found mentors to look up to as she begins to build her career.
"It's been very impactful, and I'm very grateful to have had this opportunity."
This internship was also an opportunity that several students took to give back to the organization that has been with them throughout their own cancer journeys. This was the case for Amanda Lenz, a student at Chaffey College in Rancho Cucamonga. She is applying for nursing school in the fall.
In 2021, Lenz was diagnosed with papillary thyroid cancer and became a patient at City of Hope soon after. All too familiar with how frightening every aspect of cancer can be, she said her personal experience facing cancer gave her a sincere understanding of what many patients were going through during her internship with the Department of Nursing. Lenz worked as a hospital concierge in the Women's Center, supervised by Nurse Manager Emily Groves-Nemati. In that role, she said she was not only able to develop a deep bond with patients through shared experiences, but she was also able to give them a sense of calm while they were waiting for their appointments.
"Waiting to go back to the doctor is nerve-wracking because you never know what they are going to say," Lenz explained. "So, at my level, I tried to make them feel better because I totally understand. When you've been through it, it makes a big difference."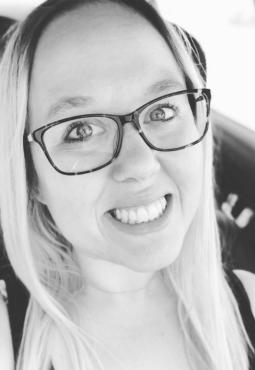 This unique component of compassion within health care is what ultimately led Robin Clayton, director of Talent Acquisition, to begin working at City of Hope six years ago.
"This is my passion," she said of the internship program. "The innovative ideas and new perspectives each of the interns brings is energizing. It is rewarding to be able to share the world of health care with them and observe the genuine contributions they make during their time with us. I can do my job in any industry, but I would never do my job in any industry other than health care."
Clayton said she encourages City of Hope's summer interns to return as employees once they complete their education and begin their careers.
"They are family, and we welcome them back with open arms," she said.
Layla Abbas was an intern in the Marketing and Communications Department during the summer of 2019. She returned to work full time in the department as a communications associate and recently earned her master's degree in strategic communications from California Baptist University in Riverside.  
"During my City of Hope internship, I gained new experiences, worked alongside helpful colleagues and built a strong portfolio," she said. "Once the internship ended, I knew I wanted to return as a full-time employee one day, and I did. I owe the majority of my success to the internship program, which helped me grow into the person I am today."
Ileanna Garcia is a fourth-year communications major at the University of California San Diego. This summer she interned with City of Hope's Marketing and Communications Department under the leadership of Samantha Bonar, senior manager of Content. She assisted the team by sharing patient stories through social media, researching immunotherapy treatments and writing for City of Hope's internal communications.