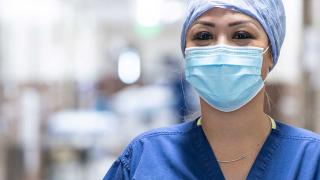 When Cancer Hits, You Shouldn't Have to Go Far for World-Class Expertise
Photo: Kristina Antonio, City of Hope nurse

As a National Cancer Institute-designated comprehensive cancer center, City of Hope is committed to providing Southern Californians in the San Gabriel Valley and Los Angeles, Orange, Ventura, Riverside and San Bernardino Counties with an individualized, comprehensive care experience and delivering the highest quality treatment and expertise. Our approach results in superior survival outcome data compared to SEER LA data, making us the best choice for cancer treatment in the region.
We are a founding member of the National Comprehensive Cancer Network, making us a national leader in advancing research and treatment protocols. Because of our work, we've been ranked among the nation's "Best Hospitals" in cancer by U.S. News & World Report for over a decade and high performing in urology, lung and colorectal cancer surgery.
Even in a pandemic world, City of Hope continues to fight cancer by providing some of the most innovative, effective therapies in the country. From top safety measures for patients and staff at our inpatient and outpatient locations, to telehealth visits we are making sure that you are able to get the world-class cancer care you need, when and where you need it.
Cards
Ready to Refer a Patient?
¿Usted es un nuevo paciente?
Find a Location
City of Hope's cancer care network of more than 35 locations expands across Southern California, giving thousands of patients increased access to personalized, leading-edge treatments and breakthrough discoveries.
Expertise Matters
Treating cancer begins with understanding that cancer is different than other health conditions. It is highly complex, with hundreds of different sub types. Optimal care and outcomes require treatment by experts who specialize in your specific type of cancer, understand the genetics of your disease and deliver a patient-centric approach throughout the entire cancer journey.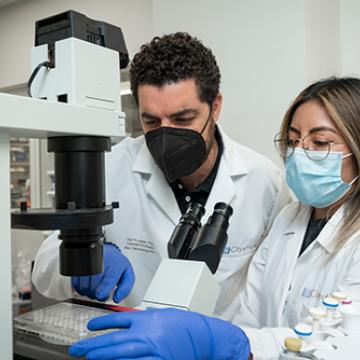 We are expanding what is already one of the most comprehensive CAR T cell therapy programs in the world, with planned and ongoing clinical trials focusing on leukemia, lymphoma, multiple myeloma and solid tumors, including brain tumors.