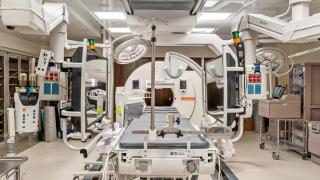 Patient Referrals for Surgical Services
A physician partnership for world-renowned cancer care — this is the hope you've been waiting for.
When you refer your patient to City of Hope Orange County for surgical services, you can do so with the utmost confidence that our staff will provide the best care possible for your patient.
Surgical Service Patient Referrals
A National Cancer Institute-designated comprehensive cancer center, City of Hope is a recognized leader in innovative discoveries and novel treatments revolutionizing cancer research, prevention, detection, and care. This means your patient will be treated according to the most up-to-date, evidence-based guidelines and have access to promising new therapies. 
Our physicians and scientists quickly turn breakthroughs into investigational therapies. We customize novel treatments and provide opportunities when standard approaches no longer work, aggressively pursuing new ways to help patients now – not years from now. 
City of Hope's county-wide network offers a full continuum of patient care. We are the county's cancer experts --researchers and clinicians focusing only on cancer cures. 
The City of Hope network includes Lennar Foundation Cancer Center in Irvine and four regional sites throughout Orange County. Our capabilities include:
Imaging, diagnostics, and labs. All are read by City of Hope experts, among the top in their field for cancer diagnostics.
Imaging - CT, PET, X-ray, MRI, PET/CT, Nuclear Medicine, Mammography, Ultrasound, Bone Density, EKG, Echo, EMG, EEG, Mole Mapping
Diagnostics – Endoscopy, Bronchoscopy, Robotic Bronchoscopy, Upper Endoscopy, Capsule Endoscopy, Colonoscopy, Sigmoidoscopy, Laryngoscopy, Pulmonary Function Testing
Biopsy – Sono-guided, CT-guided, Drill for bone lesion biopsy, Fluoroscopy-guided, Mammography/Stereotactic-guided, MRI-guided, Multi-quadrant, Fine needle aspiration, Bone marrow aspiration, Transvaginal, Skin, and Pap Smears
Laboratory and Pathology - Phlebotomy, Clinical laboratory tests, Staging offerings, Scans, Blood tests, Molecular profiling, Histology, Anti-Coag Clinic, Blood bank, Microbiology, Surgical pathology biomarker assessment, Rapid cytology/pathology, PSA rapid response, Centrifuge, Telepathology, Hope Seq - GEM ExTra, Sample procurement/banking, MRD testing, and PTH testing
Consultation with highly specialized oncologists
Available for consultation, referral, and second opinions –on any labs or results, whether they come from City of Hope or another source
Includes surgical oncologists with expertise in robotics and interventional radiology
The most advanced level of cancer care
More clinical trials than any other medical resource in Orange County
How to Refer a Patient to City Of Hope Orange County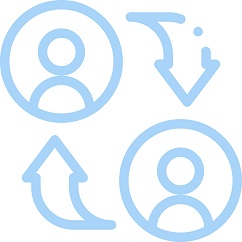 We will work with your patient to complete the registration process and to schedule an appointment at the patient's convenience. You will be notified once the appointment is scheduled, and we will continue to work with you and your office to coordinate care during and after the patient's treatment at City of Hope Orange County.
Contact one of our Orange County clinics directly Monday through Friday, 8 a.m. to 5 p.m. 
After-hour calls will be answered within one business day.
Cards
Refer a Patient
City of Hope provides innovative and groundbreaking techniques for the treatment of cancer. Refer your patient today.
Infusion Patient Referral
Our expertise in infusion therapy goes beyond cancer-related medicine. Our knowledgeable staff are experienced in the safe handling and administration of non-oncology medical infusions.
Section Header Title Text
Choose Hope for Your Patients
Section Subheader
Promising new therapies, advanced techniques and and evidence-based cancer care treatment
City of Hope Orange County Lennar Foundation Cancer Center
City of Hope Orange County Lennar Foundation Cancer Center features the latest and most comprehensive suite of market-leading technology for screening, diagnosing and treating cancer, delivered by highly specialized experts who raise the bar for scientific expertise and exceptional outcomes. Patients receive fully integrated, multidisciplinary cancer care in one convenient location.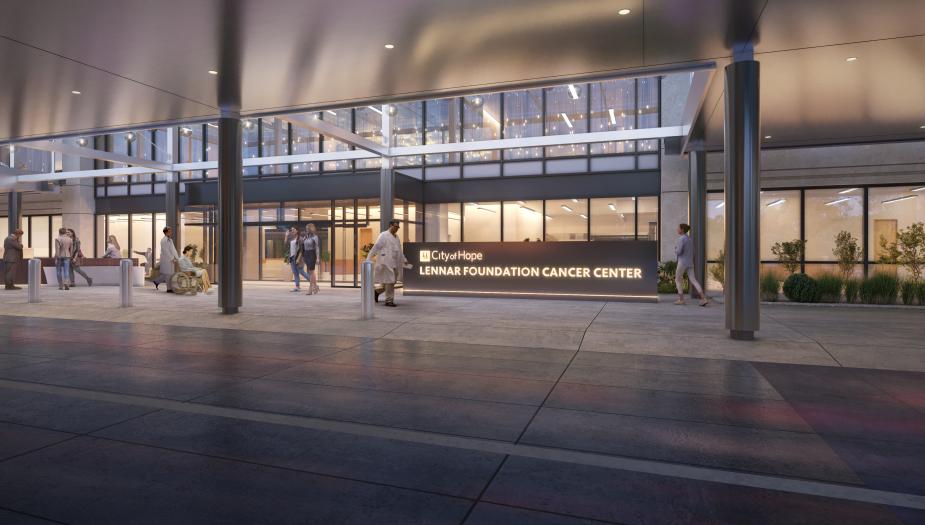 Expert and compassionate care through our City of Hope network, including City of Hope Orange County Lennar Foundation Cancer Center and seven regional clinics in Irvine Sand Canyon, Newport Beach, Huntington Beach, Long Beach Elm, Long Beach Worsham, and Torrance
Physician Relations Liaisons