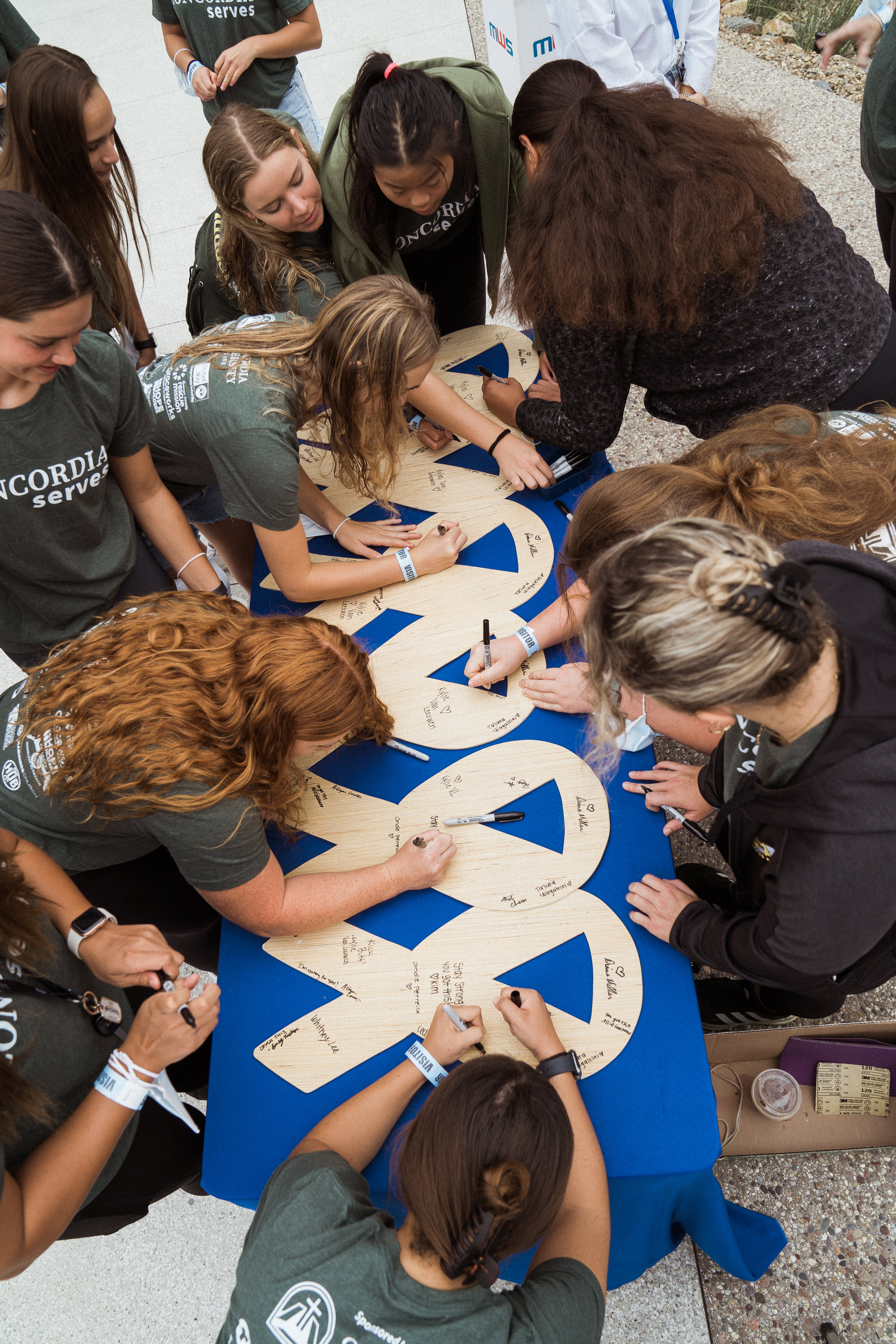 Lung cancer survivors, the Concordia University women's water polo team, NFL legends Chris Draft and Mike Lansford and a Los Angeles Rams cheer squad recently teamed up with City of Hope Orange County physicians and staff to sign and paint dozens of white ribbons that will be distributed to lung cancer survivors across Southern California. 
The goal of the Oct. 13 event at City of Hope Orange County Lennar Foundation Cancer Center in Irvine was to change the public perception of lung cancer and ensure that people affected by the disease know they are not alone. 
Although rates are declining, lung cancer is the leading cause of U.S. cancer deaths. While people who smoke face greater risk, about 20% of lung cancer cases occur in individuals who have never smoked.
"If you have a lung, you can get lung cancer," said Edward S. Kim, M.D., M.B.A., physician-in-chief, City of Hope Orange County and a renowned lung cancer physician. "It can impact anyone. But there is much hope for lung cancer in Orange County, and for good reason. Advanced screenings, precision medicine, genomics and other breakthroughs are changing the lung cancer story for patients and their families."
The event was personal to former linebacker Draft, a spokesperson for The White Ribbon Project, an organization dedicated to changing the perception that lung cancer only affects people who spoke. Draft lost his wife, Keasha, a non-smoker, to stage 4 lung cancer. Project volunteers paint large white ribbons at events across the country to shift the way the public perceives the disease.
"It takes all of us to change the face of lung cancer," said Draft. "It takes a team like everyone who came together to create these ribbons." Draft brought with him two Rams cheerleaders, Rams mascot Rampage, and former Rams placekicker Mike Lansford.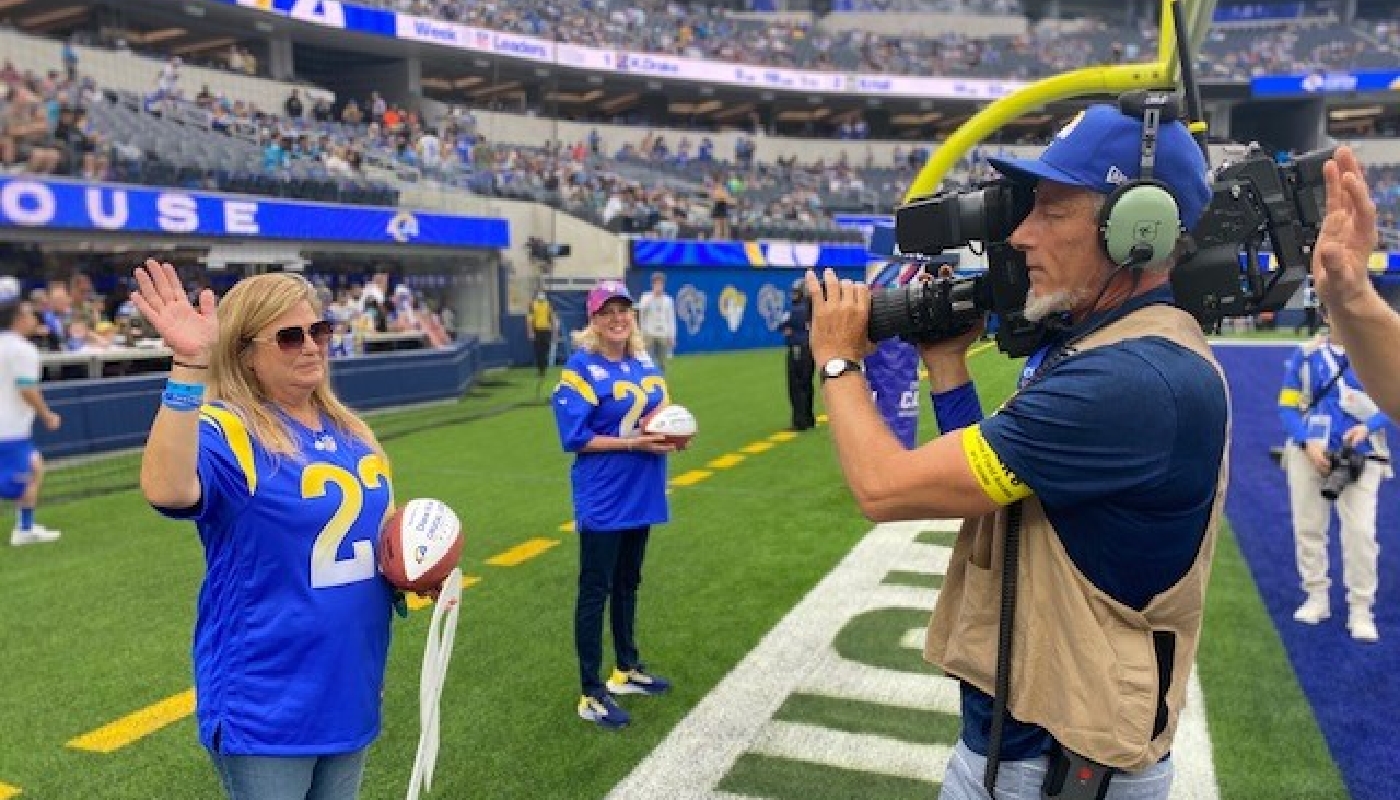 The event came before the Oct. 16 Rams' Crucial Catch game at SoFi Stadium, where City of Hope lung cancer survivor Diane Miller was recognized as one of 11 Crucial Catch Captains. Crucial Catch is an NFL league-wide initiative with American Cancer Survivor. Every NFL team plays an annual Crucial Catch game, part of the league's program to "intercept cancer" through prevention and early detection.
Miller's daughter, Josie, plays center defender on the Concordia women's water polo team. She, her Golden Eagles teammates and head coach Casey Greenawalt came ready to show their support and paint dozens of large wooden ribbons cut by Miller's family and friends.
"These ribbons are a symbol of unity," said Miller. "I've seen them start important conversations. When a lung cancer survivor receives one of these ribbons, they're receiving love, hope and fellowship. I want to do everything I can to help them know they are not alone."
Also read: White ribbons pave a path to progress
Learn more about City of Hope's world-renowned lung cancer care in Orange County. To make an appointment at any of our five Orange County locations, call 888-333-HOPE (4673).