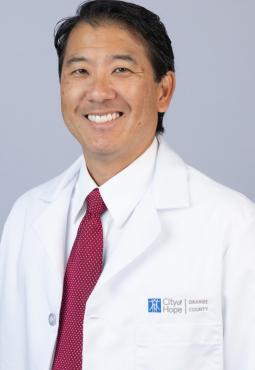 If your physician wants you to get a colonoscopy, it's important that you follow through and get one. Colonoscopies are potentially lifesaving cancer screenings that not only detect colon cancer early. but can prevent it as well. The safe and effective procedure, which typically takes less than one hour, allows the physician to examine the colon for signs of cancer and remove any precancerous growths. 
"Colonoscopies are the gold standard for colon cancer prevention and early detection, and getting ready for the screening has become easier; colonoscopy prep kits are offered in a variety of forms and flavors," said Lance Uradomo, M.D., M.P.H., an interventional gastroenterologist at City of Hope Orange County Lennar Foundation Cancer Center. Uradomo shares his tips for making the night before a colonoscopy more comfortable.
Clear your schedule. Colonoscopy prep requires the bowel to be cleared in advance with special drinks or tablets. This takes time and frequent trips to the bathroom. "Plan ahead for the night before the screening and the day of; take the day off work if you can, or arrange help with child care and family obligations," Uradomo said.
Enjoy a cup of tea or a coffee popsicle. "You'll be on a regimen of clear liquids during the prep period, but you don't have to limit yourself to water," he said. "Alternatives include black coffee, tea or ginger ale." For a change of pace, freeze the brew in molds for iced coffee popsicles. Store-bought popsicles are good, too, as long as you can see through them and they do not contain red, purple or blue dyes.
Give your drink a flavor boost. "Ask your physician or pharmacist about flavored prep drinks; or, you can add a pinch of lemon or ginger or flavored drink powder," said Uradomo. 
Tablets may be your answer. Oral prep tablets may be an option if you just don't care for the flavor of the prep drink. "These tablets can dehydrate the body, so you need to drink plenty of clear liquids, including juices or flavored waters," said Uradomo.
Wear comfortable clothes. "Soft, loose-fitting pajamas or sweatpants are easy to get on and off and also help you stay comfortable if you experience cramping or bloating while doing the prep. Your physician will explain the possible side effects of the prep recommended for you," Uradomo said.
Relax. "People who have colonoscopies often say the preparation is the most challenging part," Uradomo said. "The exam itself is brief and performed while the patient is under sedation or anesthesia. You may not remember anything at all about it."
A good prep is vital to getting the greatest benefit from a colonoscopy, and your physician can help if you are feeling anxious about the process. If you are age 45 or older, or if you have risk factors, such as a family history of colon cancer, speak with your physician about colon cancer screening.
City of Hope offers renowned gastrointestinal cancer care in Orange County, including access to state-of-the-art colon cancer screening, through City of Hope Orange County Lennar Foundation Cancer Center — the region's most advanced comprehensive cancer center — and advanced care at our four-location Orange County Regional Cancer Care Network — two in Newport Beach, one in Huntington Beach and one in Irvine.
To make an appointment for screening or treatment, call 888-333-HOPE (4673).