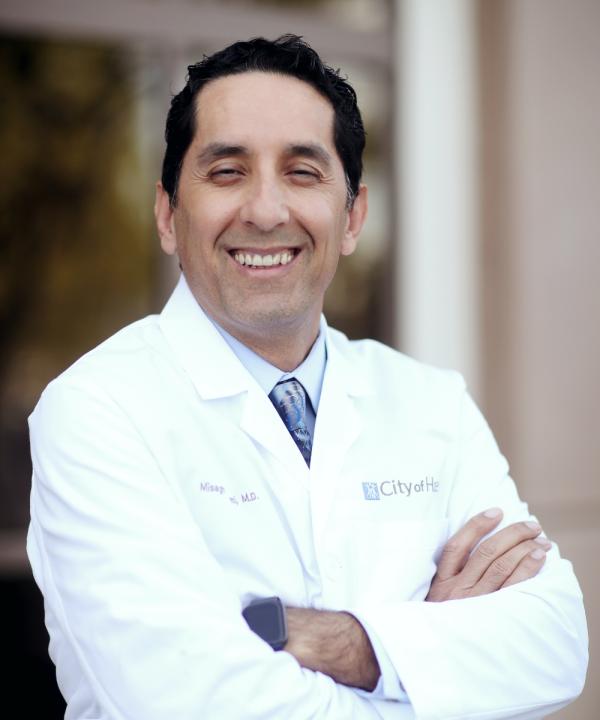 Do you know the signs of prostate cancer?
If you don't, you're not alone.
A recent poll of men in the U.K. found that 68 percent could not identify a single symptom of prostate cancer. The poll highlights the need to bring awareness to men in general, and especially here in the U.S., where prostate cancer affects one in eight men. Prostate cancer is the second most common cancer in U.S. men, trailing only skin cancers, and men over age 65 and Black men are at greater risk of developing the disease due to a range of factors.
Why is it so important to recognize the signs? Because when prostate cancer is detected at an early stage before it has spread beyond the prostate or the region around it, the treatment success rates are high.
Symptoms of prostate cancer
The prostate lies below the bladder and surrounds the urethra; most prostate cancer signs are connected to urinary symptoms. They include:
The need to urinate urgently and frequently, especially during the night
Difficulty in starting to urinate or having weak urine flow
The feeling that the bladder hasn't emptied
Blood in the urine or semen
Prostate cancer may also cause more generalized symptoms, such as:
Pain in the lower back or pelvic area
Weakness or numbness in the legs or feet
Dizziness
Fatigue
Tips for early detection
So, men, what should you do?
First, know the warning signs. Worrisome or persistent symptoms should spark a conversation with your primary care physician.
Second, know your family's health history. Most prostate cancers are not hereditary, but the risk can double if a man's brother or father has had prostate cancer. The risk is even higher for men who have had several relatives affected by the disease.
Lastly, talk with your doctor about prostate cancer screening options and the recommendations that should go into making your individual decision to get screened.
Advances in the early detection of prostate cancer are opening up more options for treatment and saving men's lives. What's more, if you have early-stage, slow-growing prostate cancer, you may be able to take a watch-and-wait approach instead of starting treatment right away. If you have been newly diagnosed with low-risk prostate cancer, there is much reason to feel hopeful and optimistic about your future.
Misagh Karimi, M.D.
, is the director of clinical operations at City of Hope Newport Beach Fashion Island and a medical oncologist specializing in gastrointestinal and genitourinary cancers.
City of Hope is a leader in prostate cancer research and treatment, successfully treating thousands of people with prostate cancer each year. To make an appointment at any of City of Hope's four Orange County locations, 
click here
 or call: