Have you noticed, in the months since the coronavirus pandemic upended our lives, that brain fog sometimes creeps in, making it to hard to focus? Or maybe you feel ready for bed before the sun even sets.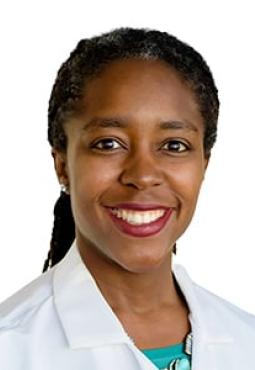 It's not just you, and it's not simply psychological. Our bodies have also been undergoing some neurological changes. And neuropsychology is what Natalie Kelly, Ph.D., specializes in at City of Hope.
She gave us a fascinating account of how life in the age of COVID potentially impacts the brain and nervous system — and she also shared some effective strategies that can help cancer patients and their families restore their clarity and energy.
Forging New Pathways
"Before any of this started, we all went about our daily lives and our normal routines — how we go to the store, how we go to work, how we interact with other people," she said. "Now we have to think, 'OK, I'm not supposed to touch this. I need to wash my hands. I need to remember my mask.'" 
All these changes require an underlying cognitive effort that creates new neural pathways, new signal connections in our nervous system. These occur most often in the frontal lobe and associated networks, she explained, the part of our brain responsible for executive functioning — making decisions, organizing, prioritizing, completing goals.
For cancer patients, who must not only think about their diagnosis and treatment, but must also protect themselves from coronavirus infection, it adds yet another level of mental effort and fatigue.
Kelly offered some offered some simple but effective techniques to refresh and refocus your energy.
Mental Fatigue
Free Your Mind
It's important to set aside time to free your mind, to give yourself some open space where you don't have to think about anything at all and can, as Kelly put it, "reset." 
"You can use strategies like mindfulness or any deep, relaxed breathing," she said. "These types of activities cue your body that it's time for rest, time to take your foot off the gas for awhile."
When and how often you need to take a break will differ for each individual, but Kelly identified a few red flags you should pay attention to.
Are you more irritable than usual? Are you unable to bounce back when your energy begins to wane? Do you want to be alone for longer periods of time than you typically need? Those are all clear signals you need a break.
How long a break should you take?
"There's not a prescribed set of time," she said. "When you feel refreshed, then the reset has occurred."
Communicate Authentically
"Connecting with others is key," Kelly said. "We don't have to feel we have to do it ourselves because we're not going to be able to."
In the Department of Supportive Care Medicine, checking in with the team is a regular part of staff meetings. Members are asked how they are doing in a way that invites genuine answers.
Knowing Something Is Wrong
"Often people are ready to talk and just need the opportunity," she said. "It's very hard to keep that packed away when we're all dealing with so many changes on a daily basis."
Kelly herself recently benefited from this process.
"At a psychology division meeting I had the opportunity to share my concern about family members who are in long-term care in a different state," she said. "And having my colleagues respond to me with compassion and authenticity is one of the core pieces of what I love about my work."
Limit Information

Information overload is another aspect of this pandemic that needs to be managed. Now, as we move into a new phase of the pandemic, rules are changing yet again and even more information is pouring out — so sometimes you just have to turn off the tap.
"You want to be able to limit yourself whenever possible," said Kelly. "All that intake of information can be helpful, but sometimes it can be overwhelming."
Practice Self-Care
One of the questions patients should be asking themselves, said Kelly, is what are you doing to take care of yourself? 
The usual means of restoring a sense of well-being — working out at the gym, taking a weekend getaway or simply going to dinner and a movie — haven't been possible for awhile. So it's important to find substitutes.
How Can We Grow From COVID?
"I'm actually trying to find new ways to relax, like exploring new books and other things to take my mind off this situation in a really new and unique way," said Kelly. 
And these new pleasures may serve us well, even as we ease back into a world that may not be quite the same as it was before.
Do Life Differently
Kelly believes that as we move through this crisis, we may find we have grown from the experience and developed new perspectives. 
Having found new ways to organize our lives, we may also discover that our priorities are clearer.
"I think many of us will find that we're going to want — or need — to do life differently," she said. "And I think one skill we're developing is thinking about, 'What's most important for me on this day? Where do I want to put my energy. What's most important for us collectively, as a society or world?'" 
 
For more information and resources, please contact the Department of Supportive Care Medicine.