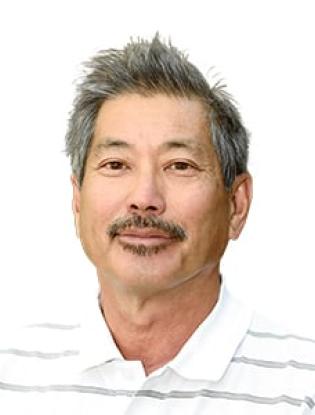 Research Professor, Department of Immunology & Theranostics
Research Area
Antibody engineering novel molecules for clinical applications
1992, Ph.D., Cell and Molecular Biology, University of California San Diego and San Diego State University Joint Doctoral Program, San Diego, CA

1974, B.S., Biology, University of California San Diego, La Jolla, CA
2018-present, Research Professor, Department of Immunology & Theranostics, Arthur Riggs Diabetes & Metabolism Research Institute, City of Hope, Duarte, CA

2016-present, Director of Clinical Production, Center for Theranostic Studies, Beckman Research Institute City of Hope, Duarte, CA

2012-2018, Research Professor, Department of Molecular Immunology, Beckman Research Institute City of Hope, Duarte, CA.

2009-2012, Research Professor, Department of Cancer Immunotherapeutics & Tumor Immunology, Beckman Research Institute of City of Hope, Duarte, CA

2003-2009, Associate Research Scientist, Department of Cancer Immunotherapeutics & Tumor Immunology, Beckman Research Institute of City of Hope, Duarte, CA

2001-2003, Associate Research Scientist, Division of Molecular Biology, Beckman Research Institute of City of Hope, Duarte, CA

1996-2001, Assistant Research Scientist, Division of Molecular Biology, Beckman Research Institute of City of Hope, Duarte, CA

1993-1996, Postdoctoral Fellow, Hybritech Inc., Department of Protein Engineering, La Jolla, CA

1985-1992, Joint-Doctoral Research Associate, Molecular Biology Institute, San Diego State University, San Diego, CA

1974-1985, Staff Research Associate IV, Department of Medicine, University of California San Diego, La Jolla, CA
The research focus of Paul Yazaki, Ph.D., is antibody engineering novel molecules for clinical applications. The scope of this research includes recombinant antibodies, antibody fragments, fusion proteins and antibody-based nanoparticles for the imaging and therapy of cancer. Areas of expertise include antibody design, discovery, engineering, expression, purification, biophysical characterization, in vivo preclinical animal models, process development and cGMP production.
Wong P, Li L, Chea J, Delgado MK, Crow D, Poku E, Szpikowska B, Bowles N, Channappa D, Colcher D, Wong JY, Shively JE, Yazaki PJ. PET imaging of 64Cu-DOTA-scFv-anti-PSMA lipid nanoparticles (LNPs): Enhanced tumor targeting over anti-PSMA scFv or untargeted LNPs. Nucl Med Biol. 2017 Jan 17;47:62-68. doi: 10.1016/j.nucmedbio.2017.01.004. [Epub ahead of print]
Zhang C, Xin H, Zhang W, Yazaki PJ, Zhang Z, Le K, Li W, Lee H, Kwak L, Forman S, Jove R, Yu H. CD5 Binds to Interleukin-6 and Induces a Feed-Forward Loop with the Transcription Factor STAT3 in B Cells to Promote Cancer.Immunity. 2016 Apr 19;44(4):913-23. PMID: 27096320
Huang YH, Zhu C, Kondo Y, Anderson AC, Gandhi A, Russell A, Dougan SK, Petersen BS, Melum E, Pertel T, Clayton KL, Raab M, Chen Q, Beauchemin N, Yazaki PJ, Pyzik M, Ostrowski MA, Glickman JN, Rudd CE, Ploegh HL, Franke A, Petsko GA, Kuchroo VK, Blumberg RS. (2015) CEACAM1 regulates TIM-3-mediated tolerance and exhaustion. Nature, Jan 15;517(7534):386-90.
Rothe A, Jachimowicz RD, Borchmann S, Madlener M, Keßler J, Reiners KS, Sauer M, Hansen HP, Ullrich RT, Chatterjee S, Borchmann P, Yazaki P, Koslowsky TC, Engert A, Heukamp LC, Hallek M, von Strandmann EP. (2013) The bispecific immunoligand ULBP2-aCEA redirects natural killer cells to tumor cells and reveals potent anti-tumor activity against colon carcinoma. Int J Cancer. Nov 14. doi: 10.1002/ijc.28609
Yazaki PJ, Lee B, Channappa D, Cheung CW, Crow D, Chea J, Poku E, Li L, Andersen JT, Sandlie I, Orcutt KD, Wittrup KD, Shively JE, Raubitschek A, Colcher D. (2012) A series of anti-CEA/anti-DOTA bispecific antibody formats evaluated for pre-targeting: comparison of tumor uptake and blood clearance. Protein Eng Des Sel. 2013 Mar;26(3):187-93, PMID: 23175797
Li L, Crow D, Turatti F, Bading JR, Anderson AL, Poku E, Yazaki PJ, Carmichael J, Leong D, Wheatcroft D, Raubitschek AA, Hudson PJ, Colcher D, Shively JE. Site-specific conjugation of monodispersed DOTA-PEGn to a thiolated diabody reveals the effect of increasing peg size on kidney clearance and tumor uptake with improved 64-copper PET imaging. Bioconjug Chem. Apr 20;22(4):709-16, 2011.
Li L, Turatti F, Crow D, Bading JR, Anderson AL, Poku E, Yazaki PJ, Williams LE, Tamvakis D, Sanders P, Leong D, Raubitschek A, Hudson PJ, Colcher D, Shively JE. Monodispersed DOTA-PEG-conjugated anti-TAG-72 diabody has low kidney uptake and high tumor-to-blood ratios resulting in improved 64Cu PET. J Nucl Med. Jul;51(7):1139-46, 2010.
Jachimowicz RD, Fracasso G, Yazaki PJ, Power BE, Borchmann P, Engert A, Hansen HP, Reiners KS, Marie M, von Strandmann EP, Rothe A. Induction of in vitro and in vivo NK cell cytotoxicity using high-avidity immunoligands targeting prostate-specific membrane antigen in prostate carcinoma. Mol Cancer Ther. Jun;10(6):1036-45, 2011.
Wong JY, Raubitschek A, Yamauchi D, Williams LE, Wu AM, Yazaki P, Shively JE, Colcher D, Somlo G. A pretherapy biodistribution and dosimetry study of indium-111-radiolabeled trastuzumab in patients with human epidermal growth factor receptor 2-overexpressing breast cancer. Cancer Biother Radiopharm. Aug;25(4):387-94, 2010.