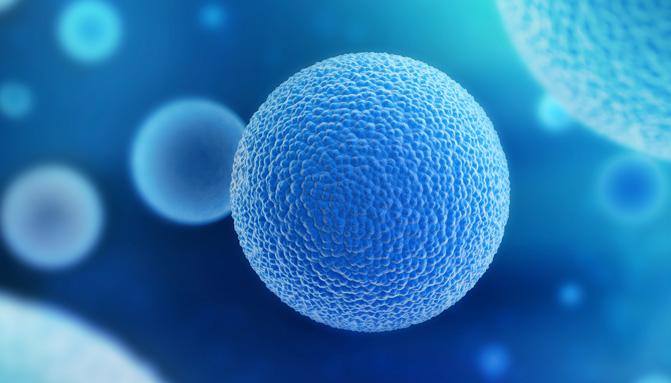 At the start of June, 38,000 oncology professionals swarmed the streets of Chicago, host of the 55th Annual Meeting of the American Society of Clinical Oncology (ASCO).
Over the five-day event, City of Hope presented on a number of topics, but some of the most noteworthy involved the first KRAS inhibitor to show anti-tumor activity and the use of CAR T cell therapy in chronic lymphocytic leukemia.
Targeting KRAS in advanced lung and colon cancers
Results released at ASCO showed a 50% response rate in patients with KRASG12C-positive advanced NSCLC. Among 10 patients evaluable for a response, five had a partial response and remain on treatment. Four others experienced stable disease. Of the 19 with colorectal or appendiceal cancer who were evaluable for response, 14 had achieved stable disease. The study is ongoing, and 26 of the 35 overall patients continue to receive treatment.     

AMG 510 is a novel, first-in-class, small molecule that irreversibly inhibits KRASG12C by locking it in an inactive DGP-bound state. In study, it is administered orally once daily with dose escalation allowed.     
"These findings are exciting and potentially practice-changing," noted Fakih. Over the course of study so far, there were no dose-limiting toxicities or grade 4 or serious treatment-emergent adverse events. "It is not often that we experience robust efficacy with a targeted therapy without seeing substantial toxicity."
CAR T cell therapy in heavily pretreated CLL and SLL
Results were shared from an ongoing phase 1/2 trial of lisocabtagene maraleucel, a CD19-directed CAR T cell therapy, for patients with relapsed/refractory chronic lymphocytic leukemia (CLL) and small lymphocytic lymphoma (SLL) who had all failed ibrutinib therapy.    
"For patients who have failed the current standard of care treatments for CLL, such as ibrutinib and venetoclax, there is a need for additional treatment options," said lead study investigator
Tanya Siddiqi, M.D.
, associate clinical professor of hematology and director of the Chronic Lymphocytic Lymphoma Program within
City of Hope's Toni Stephenson Lymphoma Center
.     
The results presented were for 22 of 23 patients evaluable for a response:
82% achieved best overall response rate
46% achieved a complete remission with or without complete blood count recovery
 
20 patients were evaluable for minimal residual disease:
75% were undetectable by blood measures (sensitivity, 10-4)
65% were undetectable by bone marrow measures (sensitivity, 10-4)
 
The most common treatment-emergent adverse events of any grade were
anemia (83%), cytokine release syndrome (74%), thrombocytopenia (74%), neutropenia (57%), and leukopenia (48%). There were two patients with dose-limiting toxicities among the 14 patients treated at 100 x 106 total CAR-positive T cells.
"I am highly encouraged by this early data showing manageable toxicity and promising clinical activity in a heavily pretreated patient population with high-risk CLL," said Siddiqi. Not only had these patients experienced a median of five prior lines of therapy, but most had high-risk disease with markers like deletion 17p, complex cytogenetics, or unmutated IGVH.
Have a patient who may be a candidate for CAR T cell therapy?
Call the dedicated CAR T cell therapy referral line 833-310-CART (2278), or visit
cityofhope.org/cart
****