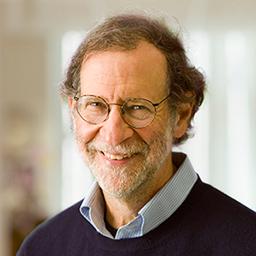 Stephen Forman, M.D.
City of Hope's bone marrow transplantation program (BMT) has achieved a higher-than-expected survival rate based on a 2019 analysis by the Center for International Blood and Marrow Transplant Research (CIBMTR). Not only was our program the only transplant center in California whose survival was better than expected during the years represented in the report, but it is the only one in the nation exceeding expectations for 15 consecutive years. Having performed over 15,000 transplants — from just six at the start of the program 44 years ago to nearly 800 last year — this recognition makes for an exceptional milestone.
A total of 170 transplant centers in the U.S. were included in this analysis of three-year survival from Jan. 1, 2015, to Dec. 31, 2017, with follow-up through Dec. 31, 2018. This rolling three-year window of transplants allows for a minimum of one-year follow-up for all eligible cases. With a total of 24,166 patients included in the analysis, baseline and follow-up data were provided to the CIBMTR by the transplant centers at the time of transplant (baseline), and at 100 days, six months and annually post-transplant.
The analysis is a risk-adjusted survival benchmark, based on various risk factors including coexisting diseases, prior transplants, HLA matching and resistance to specific malignancies. In order to ensure a fair and accurate predicted survival rate, CIBMTR utilizes a fixed-effects logistic regression model. This model assumes no center effect while adjusting for covariates to predict survival rates. These predicted survival probabilities are then used to compare to the actual survival observed at each center to assess their performance.
The fact that City of Hope traditionally manages the most difficult cases and still has outcomes that exceed expectations is especially remarkable. "It is the commitment of our physicians, nurses and other clinical staff that brings us this success and recognition every year," said
Stephen Forman
, M.D., who helped start the BMT program and today leads the
Hematologic Malignancies Research Institute
and is a professor in the Department of Hematology & Hematopoietic Cell Transplantation. "It is a remarkable achievement, especially considering that our patients often have more advanced cases of blood cancer when they come to us than at many other programs in the country."
Leading-edge advancements in this arena emerge from the Hematologic Malignancies Research Institute at City of Hope. This institute functions as a matrix of seven specialized centers, making it one of the largest and most successful research and treatment centers for hematological malignancies in the world. The mission of the institute is to bring pioneering research discoveries in hematological malignancies and stem cell transplantation to early-phase clinical trials of potentially practice-changing therapies. Search for the keyword "BMT" when you visit
ClinicalTrials.COH.org
to find currently enrolling clinical trials.
Under the leadership of
Eileen Smith
, M.D., the Francis & Kathleen McNamara Distinguished Chair in Hematology and Hematopoietic Cell Transplantation who has been with City of Hope for nearly three decades, our dedicated, multidisciplinary team combines innovative research discoveries with superior clinical treatments to improve outcomes for patients with leukemia, lymphoma and myeloma.
City of Hope performed its first bone marrow transplant in 1976. The program started with just two physicians and three beds. Since then, thousands of patients from virtually every state and dozens of countries have undergone bone marrow, cord blood or stem cell transplants at City of Hope.
Looking forward, our program is focused on minimizing the side effects of theprocedure, increasing its effectiveness and expanding its reach to save the lives of more patients.
CIBMTR is a research collaboration between the National Marrow Donor Program/Be The Match and the Medical College of Wisconsin. CIBMTR, which started collecting data on BMT outcomes 15 years ago, releases reports annually, compiled as part of their operation of the Stem Cell Therapeutic Outcomes Database. The center reviews clinical data from all transplant centers in the United States, and this recent report analyzed data on transplants using both related and unrelated donors in U.S. centers from Jan. 1, 2015, through Dec. 31, 2017.