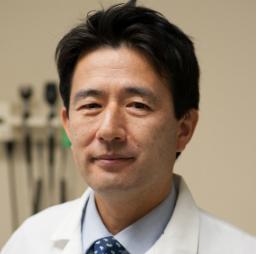 Ryotaro Nakamura, M.D.
One area of City of Hope that has unique demands put on it by COVID-19 is the Center for Stem Cell Transplantation. Many patients with hematologic disorders already have issues with their immune system, either associated with their underlying disease or the treatments they've been receiving.

Protocols have been put in place to protect these patients and their caregivers, to protect health care providers at each of the many steps in the transplant process and to modify research protocols during this unprecedented time.
City of Hope has worked with leaders in bone marrow transplantation (BMT) to develop guidelines for transplant centers, including American Society of Transplant and Cellular Therapies, Center for International Blood and Marrow Transplant Research, The Blood and Marrow Transplant Clinical Trials Network and The European Society for Blood and Marrow Transplantation. One person at the table for these discussions is
Ryotaro Nakamura
, M.D., professor in City of Hope's Department of Hematology & Hematopoietic Cell Transplantation and director of its 
Center for Stem Cell Transplantation
.
As department standard operating procedure was implemented, it was further informed by other City of Hope departments, as well as the Division of Infectious Diseases, and research, transfusion medicine, operations and other service lines.
While there are many facets to the guidance, and it is frequently updated, protocol currently includes PCR (polymerase chain reaction) testing for COVID-19 before transplant recipients are admitted to the hospital. For related donors, testing is done prior to G-CSF mobilization, a process to encourage the growth of special proteins that help increase the number of stem cells in blood).
"It is also recommended that many programs pause certain types of transplants as a programmatic rule," said Nakamura. "For example, patients with multiple myeloma whose disease is well controlled and stable are often able to delay their transplant for a few months until a transplant can be performed with less risk than is possible during the current pandemic. But not all transplants can wait."
When a transplant can't wait
"We had one patient who came to us because his transplant was put on hold by another institution. That hospital needed to reallocate resources in response to COVID-19," said Nakamura. "City of Hope, being a cancer hospital, we are a little better situated to take care of those patients in need since we don't have the flow of ambulances coming into ERs, we don't have the direct focus on treating COVID-19."
Resources at City of Hope can continue to be used on what we do best, cancer care. City of Hope has completed almost 16,000 transplants since 1976. It has also been recognized as the only program in the nation with a record of "overperforming" in survival outcomes for 15 consecutive years as ranked by the Center for International Blood and Marrow Transplant Research.
"While transplants are never routine, it is what we do at City of Hope day in and day out," said Nakamura. "Everyone here is familiar with the demands and expectations surrounding transplants, from doctors and nurses to coordinators and staff. It is at the heart of what we do."
Modifying research protocols
As a National Cancer Institute-designated comprehensive cancer center, many patients come to City of Hope after standard of care has failed them, or after a relapse. Treatment options developed here or in conjunction with other institutions or commercial partners offer another opportunity for remission, despite often being at an experimental stage of development. COVID-19, however, has also influenced how we're able to deploy clinical trial resources.
"Something to keep in mind is that care in a clinical trial isn't simply a doctor treating a patient," said Nakamura. "This type of research involves many people: research teams, research coordinators, data coordinators. Patients are also required to make more visits when part of a research protocol, for data collection, labs, pharmacokinetics … sometimes four to five times a day to have tests done. Every one of those visits is considered a risk during COVID-19."
As a result, the priority right now is active patient care over research operations. City of Hope has enacted guidelines to determine which research projects are open for enrollment, which are put on hold and which studies get activated.
Some of the research that has been ramped up during this time is specifically related to COVID-19, both testing and treatment, which are relevant today and in managing future patients with the virus. Nakamura and his team note that downstream research may be focused on the impact cancer care may have on already established COVID-19 immunity. For example, will a patient's protective immunity be compromised after high-dose chemotherapy or following a transplant?
Connecting care teams to patients and families through telemedicine
"We recognize that family and caregivers are integrated members of the care team, especially during the extended hospitalizations associated with transplants," said Nakamura. The no-visitor policy currently in place due to COVID-19 makes this integration hard to achieve. "It is a balance, as most of our patients are immunocompromised, we are obligated to prevent any major nosocomial infection."
Telemedicine has been instrumental in involving a patient's family in the care conversations on many levels. City of Hope has been utilizing phone-based and video-based technology to maintain continuity of care and inclusiveness of caregivers while limiting exposure to COVID-19.
Outside of the limitation on visitors, Nakamura suspects the impact of COVID-19 is probably more evident to those working at City of Hope than to patients receiving care. "There have been a lot of meetings to assess the situation and adjust as necessary," Nakamura said.
Noting that there hasn't been a situation quite like this since he has been practicing, he added, "There are no easy answers to any of the questions that came up."