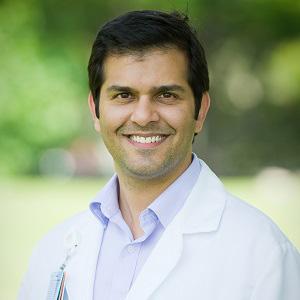 Despite the availability of many emerging treatments for multiple myeloma, it remains an incurable cancer. The condition is heterogeneous, with up to 12 genetic subtypes, indicating that patients with different subtypes may benefit from individualized treatment regimens.
As a pioneer in advancing personalized medicine and commitment to improved patient outcomes, City of Hope experts have joined efforts for a unique clinical trial: Myeloma-Developing Regimens Using Genomics (MyDRUG).
Sponsored by the Multiple Myeloma Research Foundation (MMRF), MyDRUG is an ongoing trial that will be running at 17 sites across the country. This large-scale initiative is also aided by six pharma partners and a collaborator involved in genomic profiling. As the trial proceeds, regimens are expected to be added or removed based on the latest scientific findings to determine the most effective regimens leading to the best possible patient outcomes. 
MyDRUG is a major milestone for the MMRF in terms of putting precision medicine to work for patients through our unique end-to-end model, which aims to deliver the right treatment to every patient living with myeloma," said Paul Giusti, president and chief executive officer of the MMRF.
This trial is enrolling high-risk patients diagnosed with multiple myeloma. Patients who have experienced an earlier than expected relapse after first- or second-line therapy may be eligible.
This platform study will offer every patient enrolled a combination of backbone regimen plus a targeted therapeutic agent within each study arm and will evaluate response rate as the primary outcome. Upon enrollment, the genetic profile of each patient's tumor will be sequenced to detect any of the following actionable gene alterations; CDK pathway, FGFR3, RAS/RAF, or IDH2. Patients will then be classified in one of five treatment arms. Patients with no actionable mutations will be treated with the backbone regimen plus an immune agent.
Have a patient who may be a candidate for a personalized medicine trial?
Call 800-COH-4DRS, Monday through Friday, 8 a.m. to 5 p.m. to speak with a patient referral specialist, or visit CityofHope.org/for-healthcare-professionals/refer-a-patient