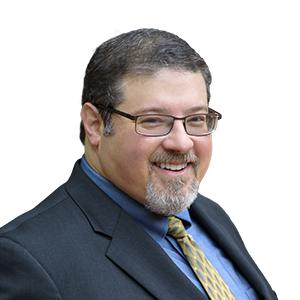 Jack West, M.D.
To date, City of Hope has not had a single patient positive for SARS-CoV-2 admitted in our hospital, but the pandemic is dramatically affecting the way oncologists are managing patients with lung cancer.
In a series of OncLive® webinar discussions, top leaders in the lung cancer space share their insights on COVID-19 and how the pandemic is poised to have a significant impact on lung cancer treatment, as well as the health care system. Among this panel was City of Hope medical oncologist and associate clinical professor in the 
Department of Medical Oncology & Therapeutics Research
,
 Jack West
, M.D.
Dr. West is passionate about improving the quality of life for his patients, advancing the research to better treat lung cancer, and raising the level of medical education for patients as well as physicians. During the webinar series, he shared his expert opinion on differentiating between the symptoms of COVID-19 and lung cancer, risk factors, and ways to mitigate the risk and new measures for managing patients with lung cancer who develop COVID-19.
Identification of differential symptoms
Symptoms of lung cancer and COVID-19 can be similar. In recent literature emerging from China and Italy, fever seems to be the most predominant symptom of COVID-19, followed closely by cough — which is also a common symptom in lung cancer. Clinicians must use their best judgment to identify patients who require testing or isolation.
The virus symptoms may also be very similar to how pneumonia presents. Lab findings usually reveal lymphopenia and high serum level of lactate dehydrogenase (LDH), which are also used to assess treatment response and monitor for tumor recurrence. In the past couple weeks, doctors have started sharing reports of anosmia (loss of smell) in patients suffering with COVID-19 with the absence of any other symptoms. Therefore, our expert asserted that physicians must be considering fever and anosmia, not only cough, when evaluating patients with lung cancer.
While the routine diagnosis is based on the RT-PCR test to identify viral genetic material in the patient sample, we are faced with a shortage of tests and long turnaround times for testing. Centers should implement computed tomography (CT) scans to either improve the sensitivity when used in combination with RT-PCR or to be used alone if RT-PCR is not available. Sensitivity of CT in suspected patients was found to be 97% based on positive RT-PCR.
Risk factors and risk mitigation
Dr. West indicated that emerging data show that there is a higher risk of COVID-19 for patients with cancer, specifically an over-representation of cases with lung cancer. A report on 1,590 cases in Wuhan showed that 18 patients had a history of cancer, and five of those (28%) had lung cancer. Chronic pulmonary conditions and comorbidities contribute to this increased risk in patients with lung cancer.
Further, exposure to healthcare settings appears to be a notable risk, even without receiving active chemotherapy. At City of Hope, strict screening protocols and increased testing have been put into place to limit exposure and mitigate the risk of the virus. A 'no visitors' policy and advanced integration of telemedicine help minimize hospital exposure.
New management measures
Different strategies should be followed for early-stage vs late-stage patients with lung cancer. Recommendations per patient should be individualized based on their severity of the disease and the region they live in. Dr. West explains that there is an important balance to strike between risk and benefit of a treatment. Patients who can afford to delay their treatment of adjuvant chemotherapy or surgery, such as those with a slowly growing nodule, should do so in order to minimize the risk of exposure to COVID-19 inside a hospital at the current time.
A retrospective analysis of survival and time interval of 12,743 patients with completely resected nonsmall cell lung cancer comparing outcomes in three groups, early, reference and late, found that it is reasonable to delay treatment up to four months. However, for patients with small cell lung cancer, delays in treatment could be detrimental.
Another consideration is the availability of operating rooms and ventilators at certain regions of the country given the continuing spread of the virus and its toll on the health system. Dr. West confirmed a steady supply of PPE (personal protective equipment) and medical supplies at City of Hope and ensured full commitment to achieving best possible outcomes for patients despite the pandemic.                  
As an institute, we promise to remain vigilant and committed to the safety of our patients and communities at all times.
For the most recent City of Hope-related COVID-19 updates, visit our website at
cityofhope.org/covid
. Follow Dr. West on Twitter
@JackWestMD
for updates on when he will be engaged in other important discussions on the trajectory and impact of COVID-19.