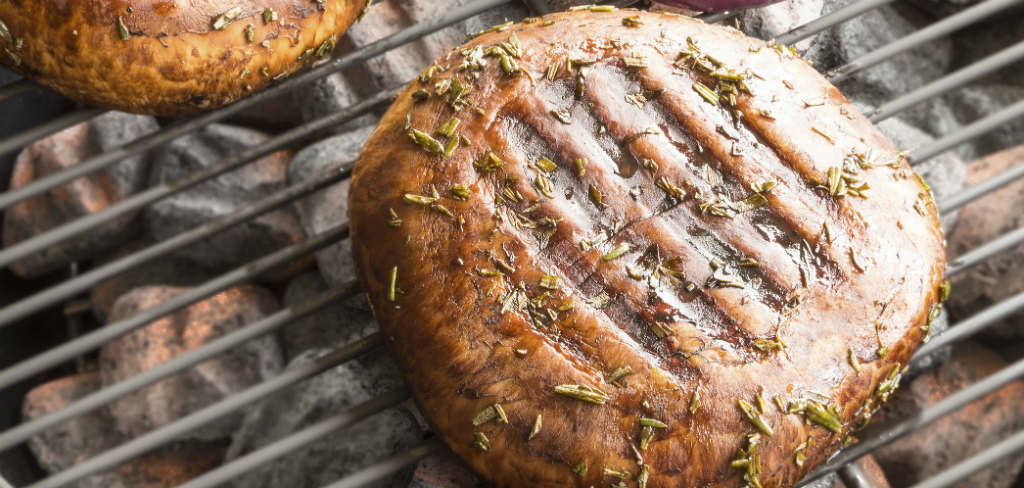 by hopeful
Portobello and Halloumi "Burgers"
Who doesn't love a good cheeseburger? Portobello mushrooms give these "burgers" a meaty flavor without the actual red meat, making them a healthy yet hearty alternative for carnivores and noncarnivores alike.
And as an added bonus, recent research at City of Hope shows that mushrooms may prevent fatty liver, slow down the formation of fat and reduce the incidence of metabolic diseases.
Ingredients:
4 Portobello mushroom caps with stems removed
3 1/2 tablespoons balsamic vinegar
2 tablespoons olive oil
2 thin slices halloumi
2 thick slices tomato
sea salt and pepper
1 handful basil leaves
Directions:
Heat grill to medium-high heat (about 450° F). Wash mushroom caps and dry. In a shallow bowl, combine the balsamic vinegar and olive oil. Place mushrooms gill side down in the mixture.
When the grill is hot, grill the mushrooms on the gill side first for about 5 minutes or until they start to sweat. Flip and grill 2-3 minutes more. Add halloumi to the grill and grill 2 minutes on each side over relatively high heat until grill marks form on the cheese and it becomes soft and pliable. Sprinkle salt and pepper onto the tomato to taste.
Assemble the "burger" with the mushroom as the bun, the halloumi cheese as the burger, the lightly salted tomato and fresh basil leaves. Wrap and serve hot.
Makes 2 servings