Educational Opportunities
The End-of-Life Nursing Education Consortium project is a national education initiative to improve palliative care. The project provides undergraduate and graduate nursing faculty, CE providers, staff development educators, specialty nurses in pediatrics, oncology, critical care and geriatrics, and other nurses with training in palliative care so they can teach this essential information to nursing students and practicing nurses.
The Interprofessional Communication Curriculum
Interprofessional Communication Curriculum (ICC) is a new professional training program funded by the National Cancer Institute that focuses on communication training in oncology. Organized by the eight domains of the National Consensus Project Guidelines for Quality Palliative Care, ICC is a train-the-trainer course for interprofessional clinician teams to help prepare them to provide communication skills training at their home institutions. This free three-day course is designated for teams of two clinicians consisting of nurses, chaplains or social workers who work in adult oncology. The two team members must be from different disciplines (e.g., a nurse and a social worker). All ICC courses will include skill-building exercises and interactive discussions to assist participants in integrating communication training into their clinical settings. Using a goal-directed method of teaching, ICC's interdisciplinary faculty will assist teams in developing three institutional goals for providing communication skills training to others. Starting in January 2021, ICC courses will be held each year nationwide for five years.
For more information or to speak to our project team, please contact us at 
ICC@coh.org
 or (626) 218-2987.
Upcoming ICC Courses*
Course 3
New Dates: August 24-26, 2022
Location: Portland, OR
ICC and Relias
"A Partnership to Improve Palliative Care Communication"
Through RELIAS learning, ICC Online is designed to ensure members of the interdisciplinary health care team understand the role that communication plays in palliative care. The online modules are useful teaching tools for improving communication across all aspects of care.
ICC Online Includes:
• Six one-hour modules
• Six CE hours
• Includes text, case studies and vignettes
• Cost: $59.95 for 12 month of access
Meet the ICC Faculty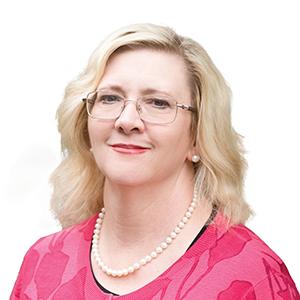 Betty Ferrell, Ph.D., R.N., CHPN, has been in nursing for 40 years and has focused her clinical expertise and research in pain management, quality of life and palliative care. Dr. Ferrell is the director of Nursing Research and Education and a professor at City of Hope in Duarte, California.  She is a Fellow of the American Academy of Nursing and she has over 400 publications in peer-reviewed journals and texts. She is principal investigator of the "End-of-Life Nursing Education Consortium project. She directs several other funded projects related to palliative care in cancer centers and quality-of-life issues. Dr. Ferrell is co-chair of the National Consensus Project for Quality Palliative Care. She has authored 11 books including the Oxford Textbook of Palliative Nursing published by Oxford University Press. In 2013, Dr. Ferrell was named one of the "30 Visionaries" in the field by the American Academy of Hospice and Palliative Medicine.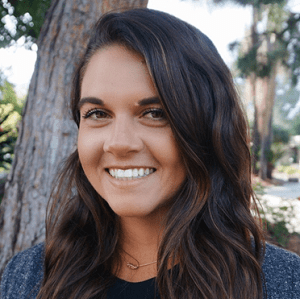 Haley Buller, M.S.H.S.C., is research supervisor and is project director of ICC and ELNEC-Communication in the Division of Nursing Research and Education at City of Hope in Duarte, California. She holds a master's degree in health and strategic communication with an emphasis in patient-provider communication from Chapman University in Orange, California. She was an adjunct faculty member in the School of Communication and the Crean College of Health and Behavioral Sciences at Chapman University. She has taught several courses to pre-med and pre-pharmacy students on interpersonal communication, patient-provider communication and team communication. Working alongside Betty Ferrell, Ph.D., R.N., she has co-authored several publications in peer-reviewed journals on palliative care communication.
 
Myra Glajchen, D.S.W., M.S.W., B.S.W., ACSW, APHSW-C, is director of Education and Training in the MJHS Institute, instructor of social work at Fordham University School of Social Work and Columbia University School of Social Work, and assistant professor in the Department of Family and Social Medicine at Albert Einstein College of Medicine. The focus of Dr Glajchen's clinical work has been providing direct clinical support to patients and caregivers facing advanced illness and promoting psychosocial adjustment. Dr Glajchen works on training initiatives to reduce the workforce shortage in palliative care. As associate program director for the physician fellowship, she was instrumental in obtaining accreditation for the new, community-based training program. Dr. Glajchen was principal investigator for the National Consensus Project to Establish Core Competencies and Educational Curriculums for Generalist-Level Palliative Social Work that yielded a consensus-derived set of core competencies for generalist-level palliative social work that was used to create a competency‐based curriculum framework. She is project director for Educating Social Workers in Palliative and End-of-Life Care: A National Project to Educate Front-line Social Workers in Competency-Based Best Practices.
Reverend Trace Haythorn, Ph.D., M.Div., joined the staff of the Association for Clinical Pastoral Education Inc. (ACPE) in 2013 as executive director. Prior to coming to ACPE, Dr. Trace served as the executive director of the Frazer Center in Atlanta, president of the Fund for Theological Education in Atlanta, professor and program director at Hastings College in Hastings, Nebraska, and associate pastor of Westminster Presbyterian Church in Nashville, Tennessee. He completed his Ph.D. in cultural foundations of education at Syracuse University, a Master of Divinity at Princeton Theological Seminary, and a Bachelor of Arts at Austin College (Sherman, Texas). With Wendy Cadge and Michael Skaggs, Dr. Trace founded the Chaplaincy Innovation Lab, a close partner of Transforming Chaplaincy. Dr. Trace also serves as faculty for the Interprofessional Spiritual Care Education Curriculum Courses held through the George Washington Institute for Spirituality and Health.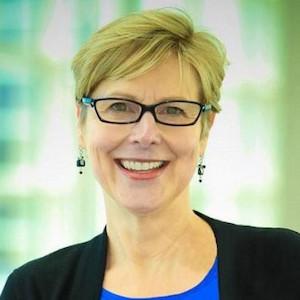 Judith Paice, Ph.D., is currently the director of the Cancer Pain Program in the Division of Hematology-Oncology and a research professor of medicine, Northwestern University, Feinberg School of Medicine. She is also a full member of the Robert H. Lurie Comprehensive Cancer Center. Dr. Paice is a past president of the American Pain Society and has served as secretary of the International Association for the Study of Pain. Much of Dr. Paice's clinical work has been in the relief of pain associated with cancer and HIV disease. Her research interests include: chemotherapy-induced peripheral neuropathy, quality improvement measures to foster pain relief, and adverse effects associated with analgesics. She has traveled extensively internationally to educate health care professionals regarding cancer pain relief. Dr. Paice serves on the editorial board of Clinical Journal of Pain, Journal of Pain, and Journal of Pain and Symptom Management. Dr. Paice is also a co-editor for the 2015 4th edition of the Oxford Textbook of Palliative Nursing. She earned an M.S. in oncology nursing from Rush University in Chicago and a Ph.D. from University of Illinois at Chicago, studying pain modulation pathways in an animal model.
CE Information and Course Completion Requirements:
ICC will be providing 14.5* Continuing Education credit to registered nurses and social workers and a Certification of Completion to chaplains. To earn CE credit, participants must attend the entire course, sign in and sign out each day, and complete a daily course evaluation. Certificates will be emailed after course completion. *Subject to change and must be present all three days to receive CEs.
NURSES
: Provider approved by the California Board of Registered Nursing, BRN Provider #: CEP 13380 for 14.5 contact hours (CE Provider: Beckman Research Institute of City of Hope)
SOCIAL WORKERS
: Interprofessional Communication Curriculum Course, Course #3297, is approved by the Association of Social Work Boards Approved Continuing Education program to be offered by Beckman Research Institute of City of Hope as an individual course. Individual courses, not providers, are approved at the course level. State and provincial regulatory boards have the final authority to determine whether an individual course may be accepted for continuing education credit. ACE course approval period: 10/22/2020 to 10/22/2022. Social workers completing this course receive 14.5 General Social Work Practice continuing education credits.