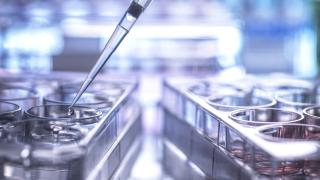 Epigenetic dysregulation plays an important role in cancer initiation, progression and therapeutic responses. Dr. Chen's research goal is to provide novel and more effective cancer therapies by understanding how epigenetic regulators control oncogene expression under normal and malignant conditions.
The long-term goal of Dr. Chen's laboratory in the Department of Systems Biology is to provide novel opportunities for advanced leukemia/cancer therapies by understanding how genetic/epigenetic regulators and their networks control gene expression, epigenetic landscape, and genome integrity under normal and disease conditions. His prior study based on a genome-wide functional genomic screen has identified cross-inhibitory genetic interactions between multiple chromatin effectors in MLL-r leukemias, a highly malignant disease that affects about 50% of infant acute leukemia patients (and nearly 10% of the acute leukemia in all patients). These results have been published in Nature Medicine (Chen et al. 2015) and have led his current research towards combinational therapies for multiple types of malignant diseases. His recent publications include Molecular Cell (2015, 2017, 2021), Cell (2018), Blood (2019, 2019, 2020, 2021, 2022), Genes and Development (2019), Science Translational Medicine (2019), Front Cell Dev Biol (2019*), Journal of Clinical Investigation (2016, 2022), Cell Stem Cell (2020), Cells (2020*), Nature (2020, 2020), Cancer Discovery (2016, 2020), Leukemia (2022*), Nature Cell Biology (2022) and Nature Communications (2021*, 2022). Dr. Chen also leads technological development and pioneered a single-cell CRISPR gene tiling pipeline "sc-Tiling" for structural/functional genomics and therapeutic pocket discovery (Yang et al. 2021, Nature Communications*).
Dr. Chen's research program is funded by several NIH (R37 MERIT, R01, K99/R00) and foundation (ASH Scholar, ALSF Innovation) awards. He also supports consortium research efforts including a NIH/NCI U54 FusOnC2 (PI: Charles Mullighan; St. Jude Children's Hospital) and a SU2C-CRUK Pediatric Cancer New Discoveries Challenge.
myNCBI: https://www.ncbi.nlm.nih.gov/myncbi/1rQtkueF6vPQu/bibliography/public/

Principal Investigator: Chun-Wei (David) Chen, Ph.D.
As an Associate Professor of Department of Systems Biology and Member of City of Hope Comprehensive Cancer Center, David Chen also serves as Director of Division of Epigenetics and Transcriptional Engineering at City of Hope. His lab focuses on epigenetic mechanisms, drug resistance, and therapeutic target discovery in cancers using high throughput genetic screens.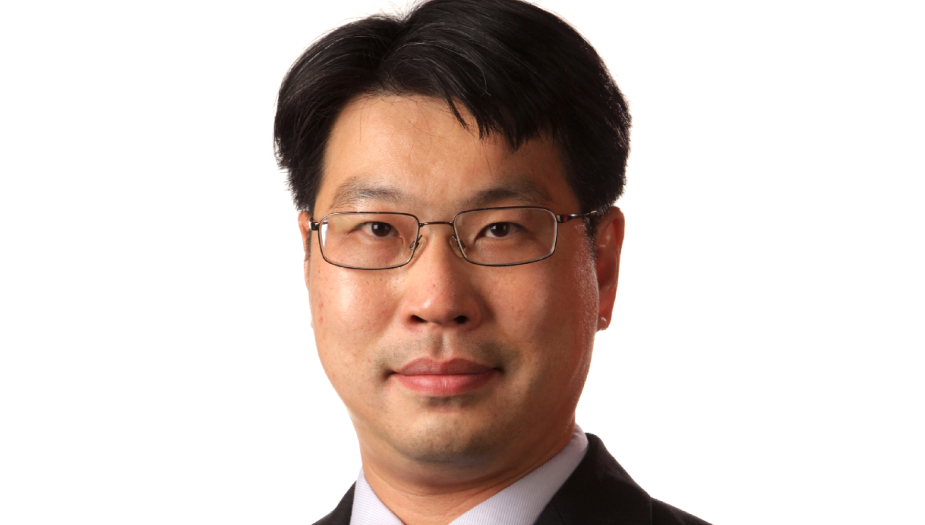 Cards
DOT1L Inhibits SIRT1-mediated Epigenetic Silencing to Maintain Leukemic Gene Expression in MLL-rearranged Leukemia
C.W. Chen, R. Koche, A. Sinha, A. Deshpande, N. Zhu, R. Eng, J. Doench, H. Xu, S. Chu, J. Qi, X. Wang, C. Delaney, K.M. Bernt, D.E. Root, W.C. Hahn, J.E. Bradner, S.A. Armstrong. Nature Medicine. 2015, 21; 335-343. (IF = 53.440)
Drugging Chromatin in Cancer: Recent Advances and Novel Approaches
S.F. Cai, C.W. Chen, S.A. Armstrong. Molecular Cell. 2015, 60(4):561-70. (IF = 17.970)
NUP98-fusion Proteins Interact with the NSL and MLL1 Complexes to Drive Leukemogenesis
H Xu, D.G. Valerio, M.E. Eisold, A. Sinha, R.P. Koche, W. Hu, C.W. Chen, S.H. Chu, G.L. Brien, J.J. Hsieh, P. Ernst, S.A. Armstrong. Cancer Cell. 2016; 30(6):863-878. (IF = 31.743)
Targeting Chromatin Regulators Inhibits Leukemogenic Gene Expression in NPM1 Mutant Leukemia
M.W. Kühn, E. Song, Z. Feng, A. Sinha, C.W. Chen,  A.J. Deshpande,  M. Cusan,  N. Farnoud,  A. Mupo,  C. Grove,  R. Koche,  J.E. Bradner,  E. de Stanchina,  G.S. Vassiliou,  T. Hoshii,  S.A. Armstrong. Cancer Discovery. 2016; 6(10):1166-1181. (IF = 39.397)
Modulation of Splicing Catalysis for Therapeutic Targeting of Leukemias with Spliceosomal Mutations
S.C.W. Lee, H. Dvinge, E. Kim, H. Cho, J.B Micol, Y.R. Chung, B.H. Durham, A. Yoshimi, Y.J. Kim, M. Thomas, C. Lobry, C.W. Chen, A. Pastore, J. Taylor, X. Wang, A. Krivtsov, S.A. Armstrong, J. Palacino, S. Buonamici, P.G. Smith, R.K. Bradley, O. Abdel-Wahab. Nature Medicine. 2016; 22(6):672-8. (IF = 53.440)
A UTX-MLL4-p300 Transcriptional Regulatory Network Coordinately Shapes Active Enhancer Landscapes for Eliciting Transcription
S.P. Wang, Z. Tang, C.W. Chen, M. Shimada, R.P. Koche, L.H. Wang, T. Nakadai, A. Chramiec, A.V. Krivtsov, S.A. Armstrong, R.G. Roeder. Molecular Cell. 2017; 67(2):308-321. (IF = 17.970)
A Non-catalytic Function of SETD1A Regulates Cyclin K and the DNA Damage Response
T. Hoshii, P. Cifani, Z. Feng, C.H. Huang, R. Koche, C.W. Chen, C.D. Delaney, S.W. Lowe, A. Kentsis, S.A. Armstrong. Cell. 2018; 172(5):1007-1021.e17 (IF = 41.582)
CAR T cells targeting BAFF-R can overcome CD19 antigen loss in B cell malignancies
Qin H, Dong Z, Wang X, Cheng WA, Wen F, Xue W, Sun H, Walter M, Wei G, Smith DL, Sun X, Fei F, Xie J, Panagopoulou TI, Chen C.W., Song JY, Aldoss I, Kayembe C, Sarno L, Müschen M, Inghirami GG, Forman SJ, Kwak LW. Science Translational Medicine. 2019;11(511). (IF = 17.956)
RNA Demethylase ALKBH5 Selectively Promotes Tumorigenesis and Cancer Stem Cell Self-Renewal in Acute Myeloid Leukemia
Shen C, Sheng Y, Zhu AC, Robinson S, Jiang X, Dong L, Chen H, Su R, Yin Z, Li W, Deng X, Chen Y, Hu YC, Weng H, Huang H, Prince E, Cogle CR, Sun M, Zhang B, Chen C.W., Marcucci G, He C, Qian Z, Chen J. Cell Stem Cell. 2020. 27:1-17. (IF = 24.633)
Signaling input from divergent pathways subverts B cell transformation
Chan LN, Murakami MA, Robinson ME, Caeser R, Sadras T, Lee J, Cosgun KN, Kume K, Khairnar V, Xiao G, Ahmed MA, Aghania E, Deb G, Hurtz C, Shojaee S, Hong C, Pölönen P, Nix MA, Chen Z, Chen C.W., Chen J, Vogt A, Heinäniemi M, Lohi O, Wiita AP, Izraeli S, Geng H, Weinstock DM, Müschen M. Nature. 2020; 583(7818):845-851. (IF = 49.962)
Leukemia Cell of Origin Influences Apoptotic Priming and Sensitivity to LSD1 Inhibition
Cai SF, Chu SH, Goldberg AD, Parvin S, Koche RP, Glass JL, Stein EM, Tallman MS, Sen F, Famulare CA, Cusan M, Huang CH, Chen C.W., Zou L, Cordner KB, DelGaudio NL, Durani V, Kini M, Rex M, Tian HS, Zuber J, Baslan T, Lowe SW, Rienhoff HY Jr, Letai A, Levine RL, Armstrong SA. Cancer Discovery. 2020; 10(10):1500-1513. (IF = 39.397)
IFITM3 functions as a PIP3 scaffold to amplify PI3K signalling in B cells
Lee J, Robinson ME, Ma N, Artadji D, Ahmed MA, Xiao G, Sadras T, Deb G, Winchester J, Cosgun KN, Geng H, Chan LN, Kume K, Miettinen TP, Zhang Y, Nix MA, Klemm L, Chen C.W., Chen J, Khairnar V, Wiita AP, Thomas-Tikhonenko A, Farzan M, Jung JU, Weinstock DM, Manalis SR, Diamond MS, Vaidehi N, Müschen M. Nature. 2020; 588(7838):491-497. (IF = 49.962)
R-2-hydroxyglutarate attenuates aerobic glycolysis in leukemia by targeting the FTO/m6A/PFKP/LDHB axis
Qing Y, Dong L, Gao L, Li C, Li Y, Han L, Prince E, Tan B, Deng X, Wetzel C, Shen C, Gao M, Chen Z, Li W, Zhang B, Braas D, Ten Hoeve J, Sanchez GJ, Chen H, Chan LN, Chen C.W., Ann D, Jiang L, Müschen M, Marcucci G, Plas DR, Li Z, Su R, Chen J. Molecular Cell. 2021; 81(5):922-939. (IF = 17.970)
High-resolution characterization of gene function using single-cell CRISPR tiling screen
Yang L, Chan AKN, Miyashita K, Delaney CD, Wang X, Li H, Pokharel SP, Li S, Li M, Xu X, Lu W, Liu Q, Mattson N, Chen KY, Wang J, Yuan YC, Horne D, Rosen ST, Soto-Feliciano Y, Feng Z, Hoshii T, Xiao G, Müschen M, Chen J, Armstrong SA, Chen C.W.. Nature Communications. 2021; 12(1):4063. (IF = 14.919)
PLCG1 is required for AML1-ETO leukemia stem cell self-renewal
Schnoeder TM, Schwarzer A, Jayavelu AK, Hsu CJ, Kirkpatrick J, Döhner K, Perner F, Eifert T, Huber N, Arreba-Tutusaus P, Dolnik A, Assi SA, Nafria M, Jiang L, Dai YT, Chen Z, Chen SJ, Kellaway SG, Ptasinska A, Ng ES, Stanley EG, Elefanty AG, Buschbeck M, Bierhoff H, Brodt S, Matziolis G, Fischer KD, Hochhaus A, Chen C.W., Heidenreich O, Mann M, Lane SW, Bullinger L, Ori A, von Eyss B, Bonifer C, Heidel FH. Blood. 2022 Feb 17;139(7):1080-1097. (IF = 22.113)
3-Ketodihydrosphingosine reductase maintains ER homeostasis and unfolded protein response in leukemia
Liu Q, Chan AKN, Chang WH, Yang L, Pokharel SP, Miyashita K, Mattson N, Xu X, Li M, Lu W, Lin RJ, Wang SY, Chen C.W. Leukemia. 2022; 36(1):100-110. (IF = 11.528)
An instructive role for Interleukin-7 receptor α in the development of human B-cell precursor leukemia
Geron I, Savino AM, Fishman H, Tal N, Brown J, Turati VA, James C, Sarno J, Hameiri-Grossman M, Lee YN, Rein A, Maniriho H, Birger Y, Zemlyansky A, Muler I, Davis KL, Marcu-Malina V, Mattson N, Parnas O, Wagener R, Fischer U, Barata JT, Jamieson CHM, Müschen M, Chen C.W., Borkhardt A, Kirsch IR, Nagler A, Enver T, Izraeli S. Nature Communications. 2022; 13(1):659. (IF = 14.919)
METTL16 exerts an m6A-independent function to facilitate translation and tumorigenesis
Su R, Dong L, Li Y, Gao M, He PC, Liu W, Wei J, Zhao Z, Gao L, Han L, Deng X, Li C, Prince E, Tan B, Qing Y, Qin X, Shen C, Xue M, Zhou K, Chen Z, Xue J, Li W, Qin H, Wu X, Sun M, Nam Y, Chen C.W., Huang W, Horne D, Rosen ST, He C, Chen J. Nature Cell Biology. 2022; 24(2):205-216. (IF = 28.824)
Disruption of dNTPs Homeostasis by Ribonucleotide Reductase Hyperactivation Overcomes AML Differentiation Blockade
Wang H, He X, Zhang L, Dong H, Huang F, Xian J, Li M, Chen W, Lu X, Pathak KV, Huang W, Li Z, Zhang L, Nguyen LXT, Yang L, Feng L, Gordon D, Zhang J, Pirrotte P, Chen C.W., Salhotra A, Kuo YH, Horne DA, Marcucci G, Sykes DB, Tiziani S, Jin H, Wang X, Li L. Blood. 2022 Apr 19:blood.2021015108. Epub ahead of print. (IF = 22.113)
Degradation of GSPT1 causes TP53-independent cell death in leukemia whilst sparing normal hematopoietic stem cells
Sellar RS, Sperling AS, Słabicki M, Gasser JA, McConkey ME, Donovan KA, Mageed N, Adams DN, Zou C, Miller PG, Dutta RK, Boettcher S, Lin AE, Sandoval BE, Quevedo Barrios VA, Shkolnik V, Koeppel J, Henderson EK, Fink EC, Yang L, Chan AK, Pokharel SP, Bergstrom EJ, Burt R, Udeshi ND, Carr SA, Fischer ES, Chen C.W., Ebert BL. Journal of Clinical Investigation. 2022 Jun 28:e153514. doi: 10.1172/JCI153514. Epub ahead of print. (IF = 19.456)
2015
2015/03 David Chen received ASH/EHA TRTH Award
2016
2016/03 David Chen received NIH/NCI K99 Award
2016/06 David Chen appointed Instructor, Harvard Medical School
2016/12 David Chen presented at ASH (Best of ASH)
2017
2017/07 Grand opening – David Chen lab @ City of Hope
2017/07 David Chen appointed Assistant Professor, Systems Biology
2017/07 David Chen appointed Direct of Epigenetic and Transcriptional Engineering
2017/10 Welcome! Anthony Chan (postdoc)
2017/11 Welcome! Sheela Pangeni Pokharel (Lab manager)
2017/12 Welcome! Lu Yang (Research Assistant Professor; Bioinformatician)
2017/12 Welcome! Wen-Han Chang (postdoc)
2018
2018/04 Welcome! Kazuya Miyashita (postdoc)
2018/06 Welcome! Sandra Li (Roberts Summer Program)
2018/07 David Chen received ASH Scholar Award
2018/07 Steven Rosen (COH) received LLS Research Award (Chen: co-I)
2018/09 David Chen presented at Illumina Sequencing Innovation Symposium
2018/12 Steven Rosen (COH) received NIH/NCI R01 Award (Chen: co-I)
2018/12 David Chen presented at ASH
2018/12 Welcome! Mingli Li (postdoc)
2018/12 David Chen received NIH/NCI R37 MERIT Award
2019
2019/01 Welcome! Xiaobao Xu (postdoc)
2019/02 Welcome! Qiao Liu (PhD student)
2019/04 David Chen received NIH/NCI R01 Award
2019/05 Welcome! Nicole Mattson (PhD student)
2019/05 Anthony Chan (postdoc) published in Frontiers in Cell and Developmental Biology
2019/06 Welcome! Michelle Garcia (Pomona College/COH Intern Program)
2019/07 Welcome! Po-Wei Chiu (NTU/COH Summer Program)
2019/08 Welcome! Yi-Wei Chiang (MOST Scholarship)
2019/09 Charles Mullighan (St. Jude) received U54 Award (Chen leads Genome Core)
2019/10 David Chen received ALSF Innovation Award
2019/10 David Chen received COSF Research Award
2019/10 Welcome! Wei Lu (computational postdoc)
2019/12 David Chen presented at TRTH, ASH
2019/12 Anthony Chan (postdoc) presented at ASH
2020
2020/01 Kazuya Miyashita (postdoc) received Uehara Scholarship
2022/03 COVID lockdown till 2022/06
2020/03 David Chen appointed IBC member
2020/05 David Chen presented at Dana-Farber/Harvard Cancer Center (DF/HCC) Connect
2020/05 Michelle Garcia (Pomona College) received Caltech/Genentech WAVE Fellow
2020/08 Qiao Liu (PhD student) published in Cells
2020/08 David Chen received NIH/NCI ITCR Award
2021
2021/01 Alex Bishop (UTHSCSA) received SU2C-CRUK Award (Chen: co-I)
2021/01 Srividya Swaminathan (COH) received LLS Research Award (Chen: co-I)
2021/05 Michelle Garcia (Pomona College) received Goldwater Scholar
2021/06 David Chen presented at 10X Genomics CRISPR Functional Genomics Symposium
2021/06 Welcome! Renee Chen (CRISPR Summer Program)
2021/06 Welcome! Maggie Li (Roberts Summer Program)
2021/07 Lu Yang (Research Assistant Prof.) published in Nature Communications
2021/07 David Chen appointed NCI-I Study Section member
2021/09 David Chen presented at Genome Engineering Seminar, Harvard Medical School
2021/10 Nicole Mattson (PhD student) received Payson Scholarship
2021/11 David Chen appointed Associate Professor, Systems Biology
2022
2022/01 Qiao Liu (PhD student) published in Leukemia
2022/03 Welcome! Priyanka Singh (postdoc)
2022/04 Mingli Li (postdoc) received AACR Scholar-in-Training Award
2022/04 Nicole Mattson (PhD student) received AACR Scholar-in-Training Award
2022/04 Xiaobao Xu (postdoc) presented at AACR
2022/04 Welcome! Leisi Zhang (postdoc)
2022/04 David Chen presented at The Science of Childhood Cancer Series, St. Jude
2022/05 David Chen appointed Associate Professor, Pediatrics (secondary appointment)
2022/06 Mingli Li (postdoc) received Sarcoma Foundation of America Award
2022/06 Mingli Li (postdoc) published in Biomedicines
2022/06 Welcome! Grace Aranda (CIRM Summer Fellow)
2022/07 Welcome! David Gomez-Novy (CRISPR Summer Program)
2022/08 Nicole Mattson (PhD student) received NIH/NCI F99 Award