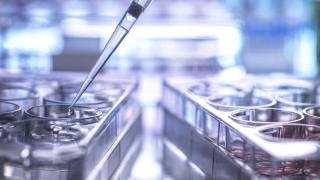 The Heisterkamp lab has been studying leukemia for almost 40 years. Early research focused on cell-intrinsic mechanisms of leukemia development, including how the fusion of the BCR gene to the c-ABL proto-oncogene causes Philadelphia chromosome-positive leukemias. Current studies aim at understanding the contribution of the tumor microenvironment to leukemia cell growth and resistance to therapy.

Precursor B-lineage acute lymphoblastic leukemia (pre-B ALL) develops in the bone marrow. At this location, contact with non-leukemia cells stimulates pre-B ALL cell growth and provides protection against anti-leukemia therapy. As there is an ongoing communication between leukemia and non-leukemia cells, one overall goal is to further define these interactions in molecular terms, with an emphasis on glycosylation.
Glycosylation is a non template-driven process regulated by enzymes that are exclusively dedicated to one or more biosynthetic pathways of the glycosylation machinery. Its importance is illustrated by the fact that around 2% of all human protein-encoding genes are reserved for this activity. Moreover, half of the more than 20,000 proteins encoded by the human genome are in fact glycoproteins that are modified by various types of sugar chains, the so-called glycans.
In the extracellular environment, the glycoprotein, proteoglycan and glycolipid components and their specific glyco-code are among the most important yet comparably least analyzed features. This is partly because glycosylation is a post-translational process of biomolecule modification that is strongly dependent on the cellular microenvironment and is not dependent upon a template.
Most immunotherapies and many targeted treatments are actually directed to cell surface and/or extracellular matrix glycoconjugates because all cells are covered by a dense layer of carbohydrate-containing cell surface molecules such as glycoproteins and glycolipids. In addition, glycosylation is intrinsically involved in controlling IgG-function beyond antigen recognition. This clearly makes the cellular microenvironment and its glycosylation a highly interesting, but still incompletely understood source of precision diagnostic biomarkers and therapeutic targets. Thus, the goal is to unravel the very complex glyco-code responsible for leukemia cell growth and survival in the bone marrow microenvironment.
Research Highlights
Because little is known concerning the glycome of leukemias, we performed integrated glycomic /transcriptomic /proteomic analysis on primary B-cell precursor MLL-r leukemia samples. These were compared to normal B-cell precursors from bone marrow, and significant differences were identified between the leukemic and normal cells. These studies were performed in an ongoing collaboration with scientists at the Institute for Glycomics at Griffith University in Australia.
Oliveira T, Zhang M, Joo EJ, Abdel-Azim H, Chen C-W, Yang L, Chou C-H, Qin X, Chen J, Alagesan K, Almeida A, Jacob F, Packer NH, von Itzstein M, *Heisterkamp N, *Kolarich D. Glycoproteome remodeling in MLL-rearranged B-cell precursor acute lymphoblastic leukemia. Theranostics 11(19): 9519-9537, 2021. https://pubmed.ncbi.nlm.nih.gov/34646384.
When pre-B ALL cells develop insensitivity to drugs while protected by the presence of stromal cells, leukemia cells have changes in the expression of many genes. One class of genes related to inflammatory processes includes a carbohydrate-binding protein called Galectin-3. We studied how Galectins produced endogenously in ALL cells as well as Galectins secreted by bone marrow stromal cells protect ALL cells and promote their survival when treated with therapeutic drugs. We found that Galectin-3 is one of the molecular mediators of a two-way communication between the leukemia cells and their microenvironment.
Tarighat SS, Fei F, Joo EJ, Abdel-Azim H, Yang L, Geng H, Bum-Erdene K, Grice DI, von Itzstein M, Blanchard H, Heisterkamp N. Overcoming microenvironment-mediated chemoprotection through stromal Galectin-3 inhibition in acute lymphoblastic leukemia. Int J Mol Sci, 22(22):12167, 2021. https://pubmed.ncbi.nlm.nih.gov/34830047.
Because of its relevance to leukemia cell survival, we are also interested in therapeutic development of Galectin-3 inhibitors. Galectin-3 contains a disordered N terminal domain (NTD) unique to Galectin-3 and a carbohydrate binding domain (CRD) located at the C-terminal end. We tested different novel carbomimetics as inhibitors of the CRD, finding compounds that are highly specific for Galectin-3. The NTD is an intrinsically disordered region, adopts multiple conformations under physiological conditions and is highly dynamic. This would make the NTD very difficult to target. However, in collaboration with the Department of Computational and Quantitative Medicine at City of Hope critical residues were identified that could be used for rational design of a selective small molecule peptide inhibitor of Galectin-3. Collectively, these findings indicate Galectin-3 regulates BCP-ALL cell responses to chemotherapy through the interactions between leukemia cells and the stroma, and show that Galectin-3 can be inhibited to sensitize leukemia cells to chemotherapy.
Bum-Erdene K, Collins PM, Hugo MW, Tarighat SS, Fei F, Kishor C, Leffler H, Nilsson UJ, Groffen J, Grice DI, Heisterkamp N, Blanchard H. Novel selective galectin-3 antagonists are cytotoxic to acute lymphoblastic leukaemia. J. Med. Chem. 65, 5975-5989, 2022. https://pubmed.ncbi.nlm.nih.gov/35427125/.
Principal Investigator: Nora Heisterkamp, Ph.D.
A Professor in the Department of Systems Biology, Nora Heisterkamp conducts research that focuses on pediatric hematologic malignancies.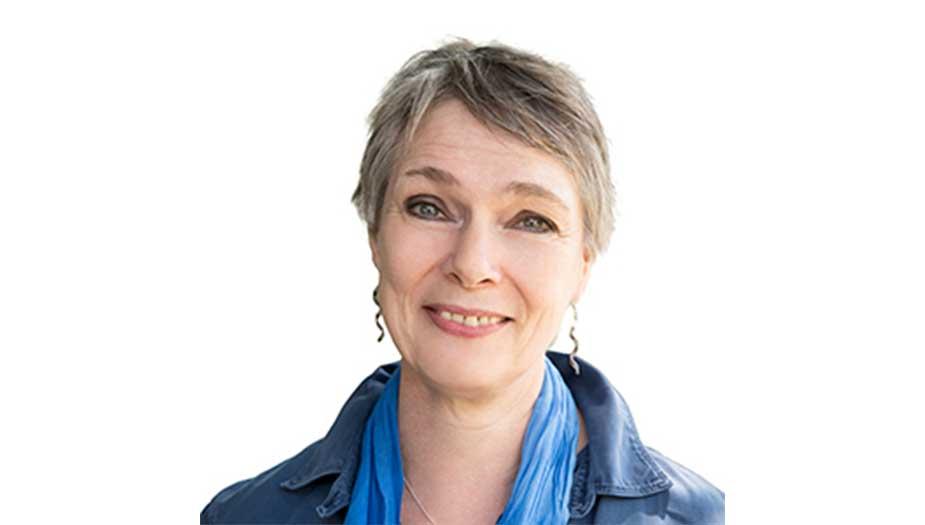 1500 East Duarte Road
Duarte , CA 91010