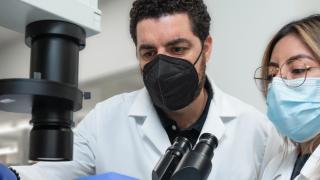 Review credentials and background information for any of our researchers or faculty.
Explore Our Enterprise Leadership Team
The people leading our mission of transforming the future of cancer care.
Plan Your Visit
Help make your visit as effortless as possible with the options below
Request an Appointment
You can request an appointment online any time of day. Have questions about City of Hope or our appointment process? Visit our appointment information page.
Center of International Medicine
Visiting City of Hope from outside the United States? Let us help make your trip go as smoothly as possible.
Find a Location
With more than 30 locations in Southern California, City of Hope has you covered. Find a location that's convenient for you.
We're here for you, contact us and we'll help answer any questions.