Design and Fabrication Laboratory
Established in 1970 as part of the Biomedical Instrumentation Services department, the machine shop provided City of Hope's medical and research community with design and fabrication services covering mechanical design and fabrication, electronic and optical design, and new instrument design and modification.
In 2013, this unit became part of Beckman Research Institute of City of Hope as a core-named Design and Fabrication Laboratory. For mechanical designs, we use AutoCAD and SolidWorks 3D CAD. In addition, we perform all basic machining operations like turning, CNC milling, drilling and sheet metal forming.
Contact the Team
To request or initiate services, please login or register via iLab Solutions. For any additional questions, please contact Dennis Goblirsch.
Section Header Title Text
Equipment
Cards
ACRA Lathe, Hardinge Lathe and Maxmill Machine
The basic machines we use are two lathes and two milling machines. The ACRA Lathe is for machining larger parts. The Hardinge Lathe is used for smaller, more precision components.
Find a Clinical Trial
In a given year, City of Hope conducts more than 400 clinical trials enrolling more than 6,000 patients.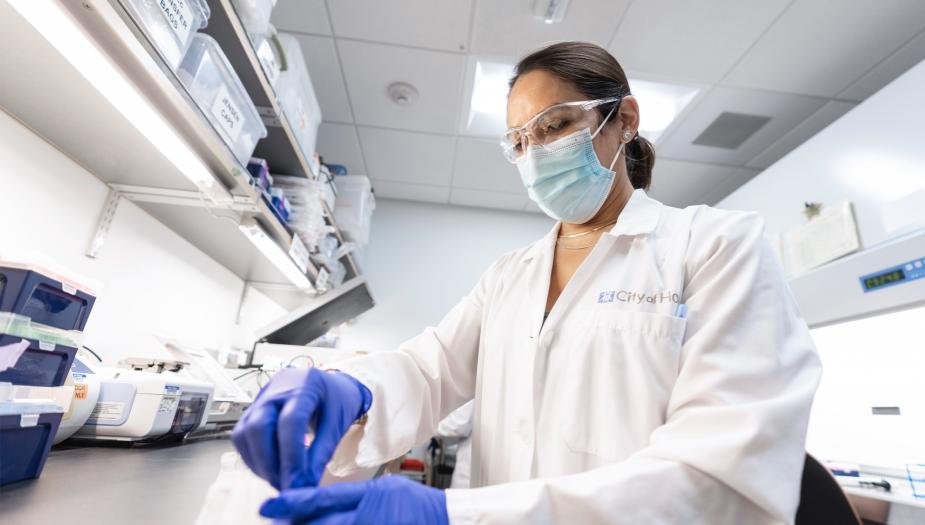 Research at City of Hope
City of Hope is focused on basic and clinical research in cancer, diabetes and other life-threatening diseases.