Almost six years into her recovery from lymphoma, cancer survivor Mingming Zhang is a new mother of three and living life to the fullest
Mingming Zhang is a perfect example of a patient whose life was quite literally forever changed by her experience at City of Hope.
In many respects, almost six years ago now, City of Hope was her only hope, when at just 31 she found herself facing a grim diagnosis: Stage 4 T cell lymphoblastic lymphoma. Unable to find a curative therapy in her native Beijing, Zhang was referred by a friend to City of Hope. After reaching out to the City of Hope Center for International Medicine (CIM), which she says responded "right away" and "did not hesitate" to accept her case, Zhang became a patient of Elizabeth Budde, M.D., Ph.D.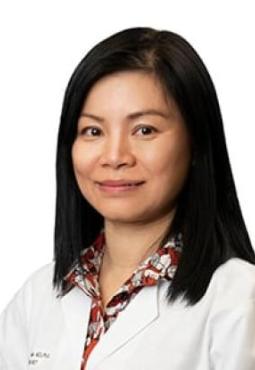 Zhang eventually underwent a double cord blood transplant using a novel transplant regimen. Hers was an uncommon lymphoma with several poor risk factors, Budde explained. After prescribing a chemotherapy different than what she had been given in Beijing, Zhang experienced a complete remission, what she calls "my miracle."
"Coming to City of Hope was the best decision I could have made," Zhang said. "Everyone at City of Hope and the Center for International Medicine was devoted to my healing with all their hearts and souls. The level of compassion, ethics and expertise I have not seen anywhere else. It was definitely the best solution for me."
Since her full recovery, Zhang has relocated to the United States, living in Arcadia, California. She still comes to City of Hope for follow-up appointments, but has experienced no recurrence of her cancer. Embracing life to the fullest, Zhang and her husband decided to start a family. During her treatment, it was her physician Budde who recommended to the couple that they consider freezing eggs so that the option of having a child later would be available to them.
"The process of initiating ovulation and freezing the egg was not easy for me at all," Zhang said. "But after all we had been through, and with my renewed sense of life, we wanted to have a child."
A Baby Boom
After receiving her final chemotherapy at City of Hope and with her strength returning, Zhang had a procedure to harvest her eggs for freezing. A fertilized egg was provided by Zhang and her husband and, through a surrogate, they became the proud parents of Mia Zhang, born May 1, 2020. On Nov. 24, 2021, twins Ethan and Aria joined their big sister.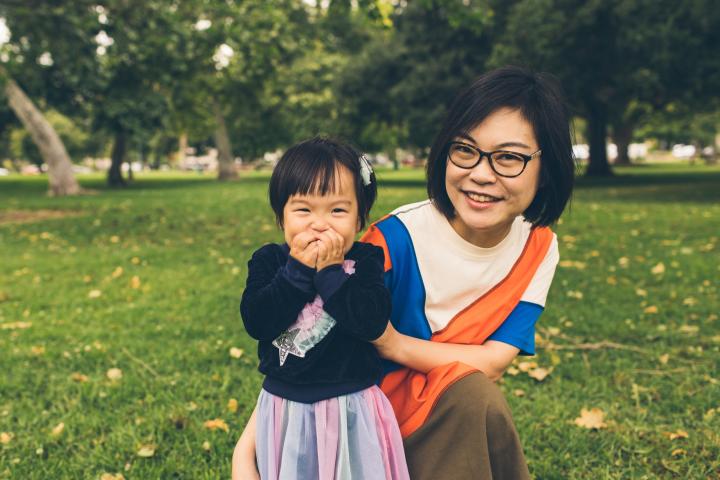 "Because of City of Hope, I have been able to have a normal life these last few years, and to get my life back on track," Zhang said. "I have even introduced City of Hope to some of my friends who found themselves facing cancer, and was able to successfully have one friend transferred as a patient to City of Hope. I tell them, there is always hope at City of Hope."
Whether someone is still undergoing treatment or has long been in remission, this month is an opportunity to celebrate all cancer survivors like Zhang. Nationally recognized as Cancer Survivors Month, June is when we celebrate the 16.9 million cancer survivors across the country and recognize those who have supported them along the way.
There are many types of survivors. They go through a number of personal challenges and trials, beat the odds of endurance and emerge victorious to share their experiences and their stories. Each survivorship experience is unique, and each of the patient survivor stories, like Zhang's, inspire us all in different ways.