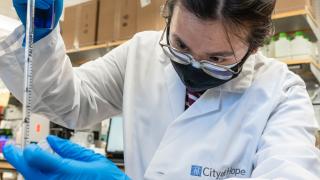 As an independent biomedical, treatment and education center, City of Hope is focused on basic and clinical research in cancer, diabetes and other chronic, life-threatening diseases. Our infrastructure and collaborative energy sets us apart. By having scientists, treatment staff and manufacturing facilities in close proximity, our treatment advances can travel from laboratory to patient with lifesaving speed.
Research Centers & Institutes
What we are doing and where it is taking place
Beckman Research Institute
Our insights into gene therapy, recombinant DNA technology, computational medicine, biology and other fields have made us a world leader in creating greater understanding of cancer, HIV/AIDS and other life-threatening diseases.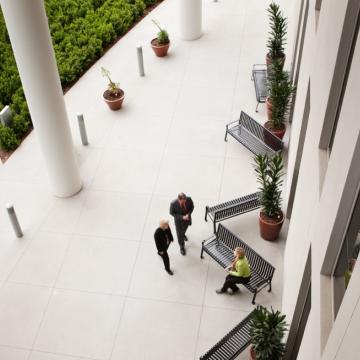 View Departments and Centers
View Departments and Centers
Comprehensive Cancer Center
Recognizing our team's accomplishments in cancer research, treatment, patient care, education and prevention, the National Cancer Institute has designated City of Hope as a comprehensive cancer center, the highest designation possible from the NCI.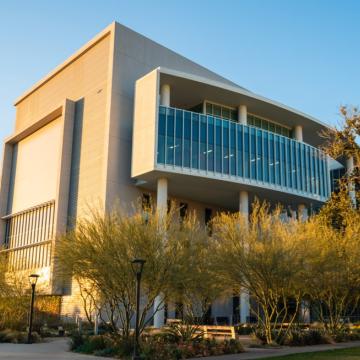 Arthur Riggs Diabetes & Metabolism Research Institute
We offer a broad diabetes and endocrinology program combining groundbreaking research, unique treatments and comprehensive education to help people with diabetes and other endocrine diseases live longer, better lives.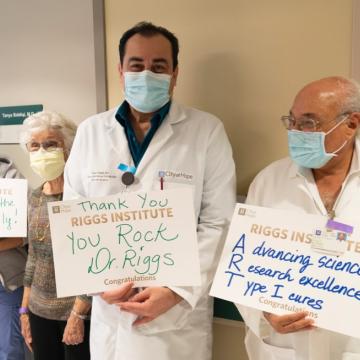 View Departments and Programs
Hematologic Malignancies Research Institute
Our dedicated, multidisciplinary team of health care and research professionals combine innovative research discoveries with superior clinical treatments to improve outcomes for patients with hematologic cancers.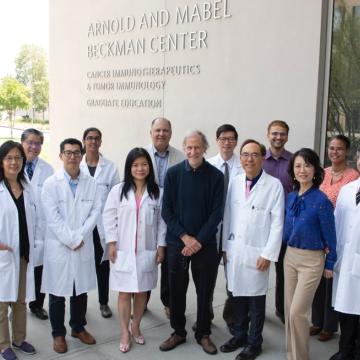 View Centers and Programs
Translational Genomics Research Institute
This alliance provides City of Hope with access to TGen's innovative genomics technologies, helping physicians and researchers move research discoveries into the clinic for the benefit of patients.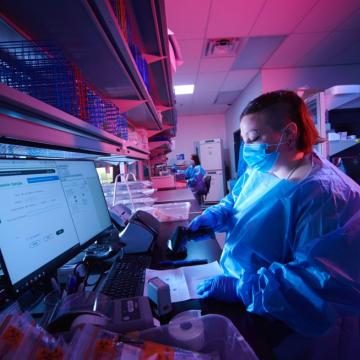 Irell & Manella Graduate School of Biological Sciences
Through rigorous coursework and laboratory research, you'll be training in an academically stimulating, collaborative and diverse environment. The program develops a professionally trained scientist, prepared for a career in academia, medicine or industry.
Shared Resources
City of Hope and Beckman Research Institute offer a host of resources meeting researchers' needs for specialized equipment, services or expert consultation. Sharing state-of-the-art equipment and resources, and the expertise to apply them to meaningful research, are crucial to the pursuit of new treatments and potential cures. They're key pillars of our status as an NCI-designated Comprehensive Cancer Center.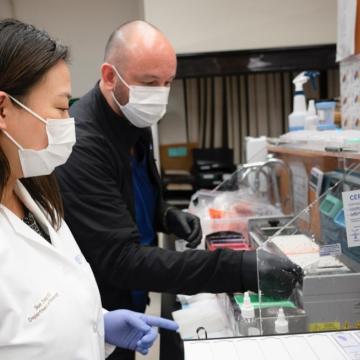 Cards
Find a Clinical Trial
By having world-renowned scientists, physicians, and treatment manufacturing facilities working side by side at our main campus, we're able to quickly turn breakthrough discoveries into experimental treatments. In a given year, City of Hope conducts more than 400 clinical trials enrolling more than 6,000 patients.
Find a Scientist
Search by name to learn more about their research.
Research Events & Seminars
City of Hope hosts ongoing research and academic events and conferences.
Join us in the pursuit of a cure
Toggle Actions Play a key role in our cancer and diabetes research.
Graff Medical and Scientific Library
The library furnishes materials and services that support the institution's clinical, scientific and educational mission. It offers an expansive collection of scientific and biomedical journals and online databases, as well as a wide array of other services.
Research Careers
Join one of our forward-thinking, interdisciplinary teams of investigators, renowned researchers and postdoctoral fellows.
Support Our Research
When you donate to City of Hope, you're providing hope, second chances and the power to heal.
If you have questions about any aspect of our research, we're here to provide answers.