City of Hope believes that everyone deserves access to world-class cancer care, which is why this year's World Cancer Day motto, "Closing the Care Gap," is so meaningful to our team of more than 11,000 people, all committed to finding cures and saving lives
Expanding Our Reach
In 2022, City of Hope expanded our reach nationally by acquiring Cancer Treatment Centers of America (CTCA), a network of oncology hospitals and outpatient care centers across the United States. With CTCA, the combined organization serves approximately 115,000 patients each year, with more than 11,000 team members and 575 physicians across a network of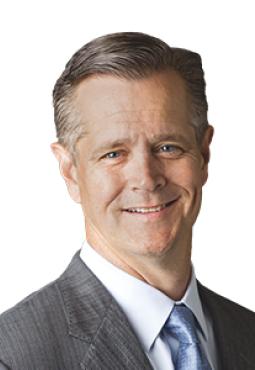 locations in California, Arizona, Illinois and Georgia, expanding the reach and impact of City of Hope's world-class cancer services and capabilities to more patients, families and communities nationwide. This week, we announced that CTCA locations would now be known as City of Hope. 
"City of Hope and Cancer Treatment Centers of America are combining complementary strengths, with a shared commitment to providing the best, most compassionate care possible," said Robert Stone, president and CEO of City of Hope and the Helen and Morgan Chu Chief Executive Officer Distinguished Chair. 
City of Hope also continues to grow across Southern California, recently opening locations in Palmdale and Corona, as well as a state-of-the-art, 190,000-square-foot cancer center in Orange County. City of Hope Orange County Lennar Foundation Cancer Center is home to a team of some of the world's most acclaimed physician and researchers, with expertise in lung, breast, gastrointestinal, gynecological, genitourinary, blood cancers and more.
The Cancer Care Equity Act
Approximately 187,140 Californians are diagnosed with cancer annually. Each year, thousands of these new cancer patients are misdiagnosed or placed on treatment regimens that are inappropriate or ineffective for their condition. The California Cancer Care Equity Act (CCCEA) is a key development in changing that fact. The CCCEA, which went into effect on Jan. 1, 2023, expands access to specialized cancer care for Medi-Cal patients who receive a complex cancer diagnosis, allowing the most vulnerable populations of California to seek optimal cancer care services more easily, such as genomic testing, precision medicine-based care, subspecialty expertise and clinical trials.
Backed by City of Hope since the beginning, the CCCEA will help remove barriers that prevent access to leading-edge care for Medi-Cal beneficiaries — who represent approximately one-third of California's population. At present, patients on Medi-Cal experience less favorable five-year survival rates for several cancer types compared to patients on private insurance. Notably, African Americans and Hispanics have the highest rates of Medi-Cal enrollment in California, at 44.3% and 44.9%, respectively.
"This legislation will make optimal cancer care available to more patients and families in California," said Stone. "This is how we create a more equitable cancer ecosystem that works better for patients and expands access to lifesaving, leading-edge treatments for those from historically underserved communities."
Championing Diversity 
Research is a cornerstone of City of Hope's efforts in the field of cancer as we are constantly looking at innovative ways to advance the treatment landscape. We believe that humanity should benefit equally from advancements in cancer research. City of Hope researchers are focused on conducting research and trials designed for underserved populations.
Lindsey Treviño, Ph.D., assistant professor in the Division of Health Equities at City of Hope, was the lead researcher for a new City of Hope study showing that endocrine-disrupting chemicals called parabens have an outside effect on breast cancer risk in Black women.  
The study is part of a community-led project called the Bench to Community Initiative, which brings together scientists and community members (including breast cancer survivors) to create ways to reduce exposure to harmful chemicals in hair and personal care products. 
 
City of Hope is one of three institutions sharing in a $3 million grant from the National Cancer Institute to establish the Translational Research Center in Lung Cancer Disparities, or TRACER. Working with community groups, health departments and other stakeholders in California, Virginia and South Carolina, TRACER seeks to identify cancer risks specific to Black communities. This research will be conducted in part by Victoria L. Seewaldt, M.D., the Ruth Ziegler Chair in Population Sciences at City of Hope, and Loretta Erhunmwunsee, M.D. Erhunmwunsee's research has shown that low socioeconomic status is an independent prognostic factor for poor survival in patients with nonsmall cell lung and esophageal cancer. Among her research interests is better understanding why ethnic minorities and poor/underserved populations have worse outcomes and poor quality of life in early-stage lung cancer.
Kimlin Tam Ashing, Ph.D., associate director of City of Hope's Cancer Center Community Outreach and Engagement (COE), is casting a wide net to reach patients with a condition known as smoldering multiple myeloma. SMM patients display no symptoms, but are at much higher risk of developing full-blown multiple myeloma, a rare blood cancer affecting 35,000 Americans each year. The trial takes a new look at a 23-year-old rheumatoid arthritis drug, leflunomide. Research has already shown that leflunomide may help multiple myeloma patients by blocking enzymes needed for cell growth. Now investigators want to see if leflunomide can also slow the precursor — delaying the progression of SMM into active myeloma, or even stopping it entirely.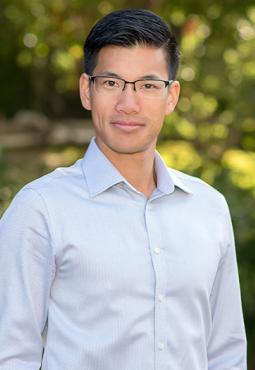 City of Hope is a leader in the field of stem cell and regenerative medicine — the use of self-renewing cells to treat human disease — and its Alpha Stem Cell Clinic has just received an $8 million, five-year grant from the California Institute of Regenerative Medicine (CIRM) to further this work. City of Hope is one of six Alpha Stem Cell Clinics in California. The clinics work cooperatively to provide broad access to Californians throughout the state. The grant will allow the Alpha Clinic to accelerate its mission to make these advanced treatments available to the broadest possible range of people, including those in underserved communities.
"We want to deliver therapies to patients where they are, rather than making them come to us. Our goal is to start delivering some of these innovative therapies to our satellite sites within the next five years," said Leo David Wang, M.D., Ph.D., a City of Hope pediatric hematologist/oncologist and the director of the Alpha Stem Cell Clinic.