Tiantian Cui, M.D., Ph.D.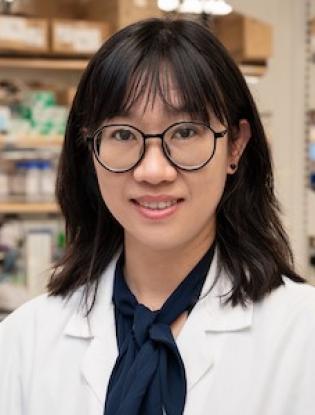 Radiation Oncologist
Appointments
Assistant Professor, Department of Radiation Oncology
Dr. Tiantian Cui, M.D., Ph.D., graduated from Binzhou Medical University in 2005. In 2008, she attained her master's degree and completed her residency in the Radiation Oncology Department at Sun Yat-sen University Cancer Center. With a Ph.D. scholarship from the Interdisciplinary Center for Clinical Research (IZKF, Germany), Dr. Cui joined Professor Iver Petersen's group at Fiedrich-Schiller University.
She attained her Ph.D. summa cum laude in 2011, working on the role of desmosome membrane proteins in human cancers. Her expertise lies in understanding molecular mechanisms of cancer initiation, progression and therapeutic resistance. Dr. Cui's long research goal is to improve personalized cancer treatment by developing innovative and targeted strategies that result in better patient outcomes.
Novel biomarkers for responses of cancer therapeutics

Molecular mechanisms of cancer treatment resistance
2008-2011, Dr.med. (summa cum laude), Friedrich Schiller University Jena, Germany

2005-2008, M.S., Radiation Oncology, Sun Yat-sen University Cancer Center, China 

2000-2005, B.S., Medicine, Binzhou Medical College, China
2020-present, Assistant Research Professor, Department of Radiation Oncology, City of Hope, Duarte, California, U.S.

2020-2020, Interim Director-Radiation Biology Course, Department of Radiation Oncology, OSUCCC, U.S.

2020-2020, Research Scientist, Department of Radiation Oncology, OSUCCC, U.S.

2011-2013, Junior Project Leader, Friedrich Schiller University, Jena, Germany
2016-2019, Postdoctoral Research Fellow, Department of Radiation Oncology, OSUCCC, USA

2014-2015, Postdoctoral Research Fellow, Department of Radiology, OSUMC, USA

2005-2008, Radiation Oncology Clinical Fellowship, Sun Yat-sen University Cancer Center, China
2004-2005, Intern, Internal Medicine, Binzhou Medical College, China
2018, ASTRO-SANTRO Young Investigator Best Abstract Award

2017, Ohio State Cancer Connection Top News

2013, DAAD (Deutscher Akademischer Austauschdienst) conference and lecture travel scholarship

2012, Doctoral Thesis Award (Promotionspreis: Friedrich Schiller University Jena)

2011, Chinese government award for outstanding self-financed students abroad

2010, Best poster presentation in the third Postgraduate Symposium on Cancer research

2009, IZKF (Interdisziplinäres Zentrum für Klinische Forschung) Scholarship