Winston Y. Lee, M.D., Ph.D.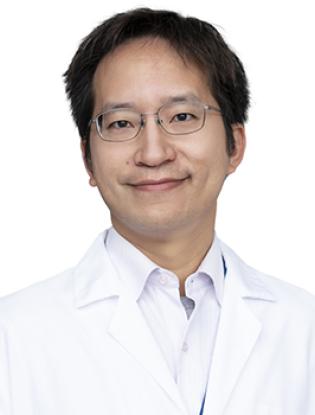 Pathologist
Appointments
Assistant Clinical Professor, Department Of Pathology
Pathologist Winston Lee, M.D., Ph.D., centers his philosophy of care on putting himself into the patient's shoes. He is driven by both this empathy and his deep appreciation for the complexity and elegance of the human immune system — interests that drew him to specialize in diagnosing leukemia and lymphoma.

Dr. Lee relishes his appointment at City of Hope as an opportunity to translate scientific advances into solutions for the problems that patients experience in the clinic. Previously, he served as clinical assistant professor of pathology at the University of Michigan Medical School and associate pathologist at Brigham and Women's Hospital in Boston.

In his free time, Dr. Lee likes to hike and spend time with his family.

2014, American Board of Pathology - Anatomic Pathology

2014, American Board of Pathology - Hematology

2010, Doctor of Philosophy, Immunology, Emory University School of Medicine, Atlanta, Georgia

2010, Doctor of Medicine, Emory University School of Medicine, Atlanta, Georgia

2001, Bachelor of Science, Biology, magna cum laude, Duke University, Durham, North Carolina
2018, Postdoctoral Research Fellowship, Notch/Breast Cancer/Epigenetics, Brigham and Women's Hospital, Boston, Massachusetts

2013, Hematology (Pathology) Fellowship, Brigham and Women's Hospital, Boston, Massachusetts
2014, Anatomic Pathology, Brigham and Women's Hospital, Boston, Massachusetts
2022-present, Assistant Clinical Professor, Division of Hematopathology, Department of Pathology, City of Hope, Duarte, California

2018-2022, Clinical Assistant Professor in Pathology, University of Michigan, Ann Arbor, Michigan

2018-2015, Associate Pathologist, Brigham and Women's Hospital, Boston, Massachusetts
2007, Experimental Pathologist in Graduate Training Award, American Society of Investigative Pathology

1999, Phi Beta Kappa, Duke University, Durham, North Carolina
Devin A. McKissic, Winston Lee, Jason B. Weinberg, Terri Stillwell. Daily Fevers, Pancytopenia, and Elevated Transaminases in a 5-month-old Boy. Pediatrics in Review. (In Press)

Jacob T Abel, Peter Ouillette, Christopher L Williams, John Blau, Jerome Cheng, Keluo Yao, Winston Y Lee, Toby C Cornish, Ulysses G J Balis, David S McClintock. Display Characteristics and Their Impact on Digital Pathology: A Current Review of Pathologists' Future "Microscope." Journal of Path Inform 020 Aug 11;11:23. 11(23): *, 2021. PMC7518209

Justin H Reid, Anthony J Perissinotti, Lydia L Benitez, Daniel Boyer, Winston Lee, Patrick W Burke, Kristen Pettit, Dale L Bixby, Bernard L Marini. Hybrid chemotherapy regimen (FLAG-IDA-vincristineprednisone) for acute leukemia with mixed-phenotype blasts. Leukemia Research 103: 106539, 2021. 33647818

Ahmad Nanaa, Zeynettin Akkus, Winston Y Lee, Liron Pantanowitz, Mohamed E Salama. Machine learning and augmented human intelligence use in histomorphology for haematolymphoid disorders. Pathology 53(5): 400-407, 2021. 33642096

Li P, Lemieux ME, Thomas T, Rogers JM, Lipper CH, Lee W, Johnson C, Sholl LM, South AP, Marto JA, Adelmant GO, Blacklow SC, Aster JC. IER5, a DNA damage response gene, is required for Notchmediated induction of squamous cell differentiation. eLife 9: e58081, 2020. (In Press) PMC7529455

Chen JC, Lee WY, Schaefer JK, Bixby DL. Pure erythroid leukemia. Clinical Case Reports 8(11): 22862288, 2020. (In Press) 33235778

Lee WY, Pfau RB, Choi SM, Yang J, Xiao H, Putnam EM, Ryan RJ, Bixby DL, Shao L. The diagnostic challenges and clinical course of a myeloid/lymphoid neoplasm with eosinophilia and ZBTB20-JAK2 gene fusion presenting as B-lymphoblastic leukemia. Cold Spring Harb Mol Case Stud 6(2): a004937, 2020. PM32238402/PMC7133749

Boyer DF, Choi S, Lee W, Carty S, Betz BL, Brown N, Lew M. Diagnostic Considerations in the Evaluation of Large B-Cells on Lymph Node Cytology Specimens. Acta Cytologica Sep 3: 1-6, 2020. 32882689

Khajuria RK, Munschauer M, Ulirsch JC, Fiorini C, Ludwig LS, McFarland SK, Abdulhay NJ, Specht H, Keshishian H, Mani DR, Jovanovic M, Ellis SR, Fulco CP, Engreitz JM, Schütz S, Lian J, Gripp KW, Weinberg OK, Pinkus GS, Gehrke L, Regev A, Lander ES, Gazda HT, Lee WY, Panse VG, Carr SA, Sankaran VG. Ribosome Levels Selectively Regulate Translation and Lineage Commitment in Human Hematopoiesis. Cell 173(1): 90-103.e19, 2018. PM29551269/PMC5866246

Mi X, Griffin G, Lee W, Patel S, Ohgami R, Ok CY, Wang S, Geyer JT, Xiao W, Roshal M, Garcia JS, Silverman LB, Sallan SE, Aster JC, Harris MH, Weinberg OK. Genomic and clinical characterization of B/T mixed phenotype acute leukemia reveals recurrent features and T-ALL like mutations. Am J Hematol 93(11): 1358-1367, 2018. PM30117174

Jiang P, Lee W, Li X, Johnson C, Liu JS, Brown M, Aster JC, Liu XS. Genome-Scale Signatures of Gene Interaction from Compound Screens Predict Clinical Efficacy of Targeted Cancer Therapies. Cell Syst S2405-4712(18): 30009-7, 2018. PM29428415

Lee WY, Weinberg OK, Evans AG, Pinkus GS. Loss of Full-Length GATA1 Expression in Megakaryocytes Is a Sensitive and Specific Immunohistochemical Marker for the Diagnosis of Myeloid Proliferative Disorder Related to Down Syndrome. Am J Clin Pathol 149(4): 300-309, 2018. PM29481579

Lee WY, Weinberg OK, Pinkus GS. GATA1 Is a Sensitive and Specific Nuclear Marker for Erythroid and Megakaryocytic Lineages. Am J Clin Pathol 147(4): 420-426, 2017. PM28340113