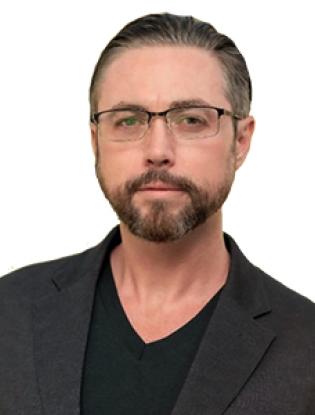 Assistant Research Professor, Department Of Diabetes Complications & Metabolism
Research Area
Pluripotent Stem Cells
Cardiomyocyte Differentiation & Cell Fate
Epigenomics
DNA Methylation
Genetic And Epigenetic Editing
Joshua Tompkins, Ph.D., is an assistant research professor at City of Hope's Department of Diabetes Complications and Metabolism. His research focuses on DNA repair, stem cell biology and differentiation and cell replacement-based regenerative medicine.
Prior to that, Dr. Tompkins was the recipient of a California Institute of Regenerative Medicine post doctoral fellowship and mentored in the laboratory of Arthur Riggs, Ph.D. There, he engaged in collaborative efforts and critical studies that established scalable expansion of human embryonic stem cells (hESCs). In particular, he focused on understanding the epigenomic stability of hESCs towards streamlined stem cell production for quality control mechanisms, and for basic and translational research purposes. During this time, Dr. Tompkins also taught genetics and cellular & molecular biology at California Polytechnic University, Pomona, promoting student interest biomedical life sciences including those that chose to start their careers at City of Hope.
Dr. Tompkins received his Ph.D. from Washington State University, where he was also an Achievement Reward for College Scientists (ARCS) Fellow in its School of Molecular Biosciences and Center for Reproductive Biology. His doctoral work focused on developmental biology, particularly understanding the molecular mechanisms involved in DNA double-strand break repair in cancer and reproductive cells.
2009 - Washington State University, School of Molecular Biosciences, Ph.D.

2004 - Southern Oregon University, B.S. in Biology, Chemistry minor
2009 to 2014 - California Institute for Regenerative Medicine (CIRM) Fellow, Beckman Research Institute at City of Hope, Duarte, CA

2004 to 2009 - ARCS Fellow, School of Molecular Biosciences and Center for Reproductive Biology, Washington State University
2014 to present - Assistant research professor, Department of Diabetes Complications & Metabolism, Diabetes & Metabolism Research Institute at City of Hope, Duarte, CA

2011 to 2014 - Lecturer, Department of Biological Sciences, California Polytechnic University, Pomona, CA
Tremendous progress emanates from the field of stem cell biology. We understand that virtually all cells within an individual have an identical genomic sequence, yet the cell-specific interpretations of this code are essentially infinite and provide a basis for cellular identity and function. Indeed, recent technological advances in genomic and epigenomic sequencing and associated informatics tools have served to develop a stronger understanding into the previously enigmatic nature of transitioning cell types through development and differentiation. In fact, we have just finished the first purified multi-stage epigenomic map of human cardiomyocyte differentiation.
Millions of epigenetic switches have been identified and yet we recognize that even a single epigenetic change at a critical genomic location can have profound consequences within a cell, and over time, across populations. Therefore, with the advent of custom site-specific DNA binding proteins (CRISPR/Cas9 and TALENs), and advanced understanding in chromatin architecture and DNA double-strand break (DSB) repair, it is now possible to amend the genetic, and very recently, epigenetic code with a precision that was previously only imaginable. Our research bridges pluripotent cell biology, cellular differentiation, DNA DSB repair, epigenetic manipulation, and genome-wide informatics and suggests 1) that manipulating the epigenome is possible and 2) that stem cell lines can be established with defined lineage dispositions. Such work allows us to track induced epigenetic changes through differentiation and facilitates further exploration of transcriptional DNA methylation "memories" we've recently identified during human cardiomyocyte cell fate commitment. In the longer term, this will aid the exploration of the intricacy and utility of epigenetically engineering cell fate for tissue regeneration.
In addition to our research in controlling cellular identify for cell replacement based regenerative medicine, we also maintain several on campus collaborations with researchers spanning developmental biology, diabetes epidemiology, and cancer.

2008 - Wiley Research Exposition Award, Washington State University

2008 - Robert A Nilan Travel Grant, Washington State University

2007 & 2008 - Cancer Research and Prevention Center Scholarship, Washington State University

2004 to 2007 - Achievement Reward for College Scientist (ARCS fellowship), ARCS-Seattle Chapter

2004 - Honors Capstone, Southern Oregon University

2003 - Blanch Plunkett Memorial Scholarship, Southern Oregon University

2003 - Robertson R Robinson Memorial Scholarship, Southern Oregon University

2003 - W.M. Smullin Trust Scholarship, Southern Oregon University

2000 - Josephine County Medical Association Scholarship
American Society of Human Genetics

ISSCR membership (International Society for Stem Cell Research)
Chen Z, Miao F, Paterson AD, Lachin JM, Zhang L, Riggs AD, Schones D, Wu X, Wang J, Tompkins JD, Genuth S, Braffet B, DCCT/EDIC Research group, Natarajan R. Epigenomic profiling reveals an association between persistence of DNA methylation and metabolic memory in the DCCT/EDIC type 1 diabetes cohort. Manuscript in preparation.
Awasthi S, Yadav S, Tompkins JD, Singhal J, Wu X, Slavin T, Yuan YC, Riggs AD, Singhal S. RLIP76 Knockdown Prevents Spontaneous Lymphoma in p53 Homozygous Knockout Mice. Manuscript under review.
Figarola JL, Singhal J, Tompkins JD, Rogers GW, Warden C, Horne D, Riggs AD, Awasthi S, Singhal S. SR4 uncouples mitochondrial oxidative phosphorylation, modulates AMPK-mTOR signaling, and inhibits proliferation of HepG2 hepatocarcinoma cells. Manuscript under review.
Tompkins JD, Jung M, Chang-yi Chen-V, Z, Lin Z, Ye J, Godatha S, Lizhar E, Wu X, Hsu D, Couture LA, Riggs AD. Methylomes andTranscriptomes of Human Pluripotent-to-Cardiomyocyte Differentiation: Is Exon Methylation an Aid to Cell Memory? Manuscript under review.
Tompkins, JD., and Riggs, A. (2015). An epigenetic perspective on the failing heart and pluripotent-derived-cardiomyocytes for cell replacement therapy. Front Biol, 1-17.
Wu X, Xu Y, Feng K, Tompkins JD, Her C. (2013) MutS homologue hMSH5: recombinational DSB repair and non-synonymous polymorphic variants. PLoS One. 8(9):e73284. PMID: 24023853
Warden CD, Lee H, Tompkins JD, Li X, Wang C, Riggs AD, Yu H, Jove R, Yuan YC. (2013). COHCAP: an integrative genomic pipeline for single-nucleotide resolution DNA methylation analysis. Nucleic Acids Res. 41(11):e117. PMCID: PMC3675470
Tompkins JD, Knoblauch C, Chang-yi Chen V, Hsu D, Couture L, Riggs AD. (2012) Epigenetic Stability, Adaptability, and Reversibility in Human Embryonic Stem Cells. Proc Natl Acad Sci U S A. 109(31):12544-9. PMCID: PMC341986.
Xu K, Wu X, Tompkins JD, Her C. (2012). Assessment of anti-recombination and double-strand break-induced gene conversion in human cells by a chromosomal reporter. J Biol Chem. 287(35):29543-53. PMCID: PMC3436158.
Tompkins JD, Wu X, (2012). Her C. MutS homologue hMSH5: role in cisplatin-induced DNA damage response. Mol Cancer. 11(10): 12 pp. PMCID: PMC3325843.
Tompkins JD, Wu X, Chu YL, Her C. (2009). Evidence for a direct involvement of hMSH5 in promoting ionizing radiation induced apoptosis. Exp Cell Res. 315(14):2420-32. PMCID: PMC3171649.
Sekine H, Ferreira RC, Pan-Hammarstreom Q, Graham RR, Ziemba B, de Vries SS, Liu J, Hippen K, Koeuth T, Ortmann W, Iwahori A, Elliott MK, Offer S, Skon C, Du L, Novitzke J, Lee AT, Zhao N, Tompkins JD, Altshuler D, Gregersen PK, Cunningham-Rundles C, Harris RS, Her C, Nelson DL, Hammarstram L, Gilkeson GS, Behrens TW. (2007). Role for Msh5 in the regulation of Ig class switch recombination. Proc Natl Acad Sci U S A. 104(17):7193-8. PMCID: PMC1855370.
Her C, Zhao N, Wu X, Tompkins JD. (2007). MutS homologues hMSH4 and hMSH5: diverse functional implications in humans. Front Biosci. 12:905-11. PMID: 17127347.
Yi W, Lee TH, Tompkins JD, Zhu F, Wu X, Her C. (2006). Physical and functional interaction between hMSH5 and c-Abl. Cancer Res. 66(1):151-8. PMID: 16397227